Week 5 – 1 hour of jobs
Somehow its the end of week 5 of mine and Katyas reboot. Which means that theres only 1 week left! Flown by.
Week 5 was all about getting things done and getting them done fairly quickly. By 'things' I mean those mundane tasks, which have to be done week in and week out; like emptying the bins, cleaning the bathroom, washing clothes and just generally keeping things organised.
Most weeks I fail at this and end up running round at weekends or spending one full evening trying to blitz the entire house – stressful and quite boring! Hopefully you can relate.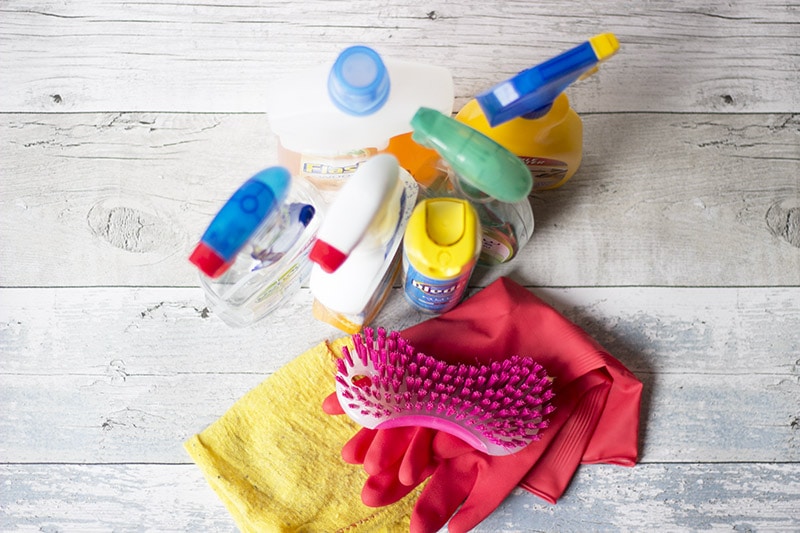 Is my house now a shining beacon of cleaning and decluttering success?
I've actually struggled quite a bit with this weeks task. I started the week thinking that an hour everyday wasn't really enough time and that id probably do more. But what actually happened was that I did a lot less. This week has really highlighted that I probably don't have as much get up and go about cleaning and tidying as I thought I did.
I'm not going to lie to you – Monday was an epic fail. I completely blame a particular supermarket for this, who caused disarray on Sunday evening when they cancelled our online shop!! Result: bad start to the week with no salad to make healthy lunches for Monday and time wasted on phone calls trying to find out where our food was and when we would get it.
Ok, so I know, worse things have happened, and our shopping did get delivered eventually on Monday evening. So no real harm done. However, once I'd sorted the food on Monday, I'd already wasted a good half hour and so quickly gave up on doing anything else – it doesn't take much. Instead Ben and I decided to drop everything and go for a walk – which actually worked out pretty well. As the clocks had gone forward on Sunday and as we were actually having some half decent weather for a change, Monday night was a lovely, bright, dusky spring evening. Perfect for a quick walk.
So whats the lesson here – sometimes things don't go to plan but its probably best to not worry and just go and get some fresh air.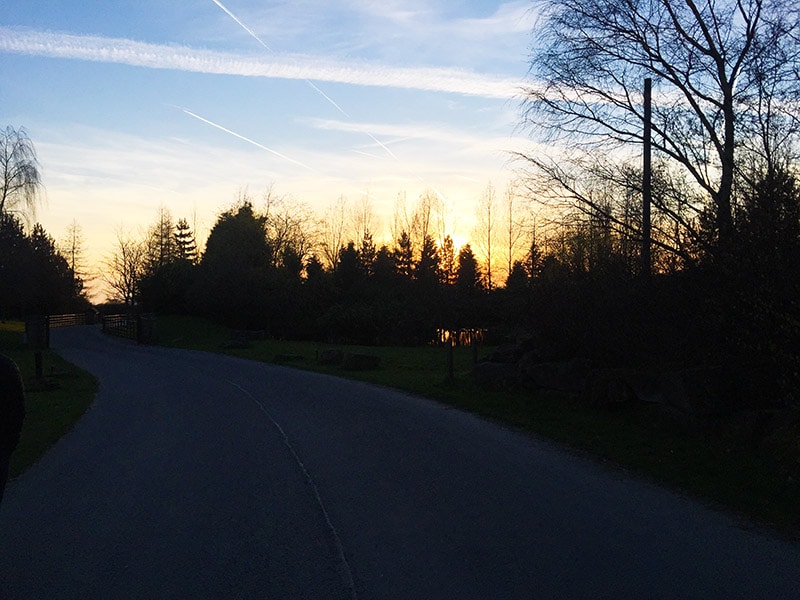 A quick tidy is never quick
By contrast, Tuesday evening was a real success. Trying to make up for my lack of tidying and cleaning the day before I got stuck in as soon as I got in from work and actually got quite a lot done. I surprised myself with how much I could fit into an hour when I had placed a time restriction on myself. Jobs got done we'd been putting off since Christmas! . . . (seriously: taking down outside Christmas light – bad I know, but there you go).
An hour of jobs each night is actually quite difficult
I was quite busy the rest of the week and so only managed 30 minutes each night. Wednesday I was at my mums for tea and Thursday I was packing as we're off to Wales for my Birthday this weekend. We actually leave for Wales this afternoon so Friday night and weekend jobbing is definitely off the cards as we won't even be at home.
What can I take away from this
Fitting jobs in everyday at the same time, for a set time, will probably never work for me. Things come up and cleaning/tidying etc can easily be shoved to the bottom of the to do list. However, I do think I waste a lot of time when I do attempt to declutter, clean and reorganise. Putting a time restriction on myself certainly speeds me up and gets things done.
So I think the main thing I'm going to take away from week 5 is that its not when or how often I tidy and clean, its how long it takes and how motivated I am to whiz around and do a half decent job. Rather than stand around in a daze, duster in one had, mop in the other and getting nowhere.
Week 5 for Katya
This week Katya has cut the smartphone use with a curfew from 8pm to 7am!! Find out how she got on here.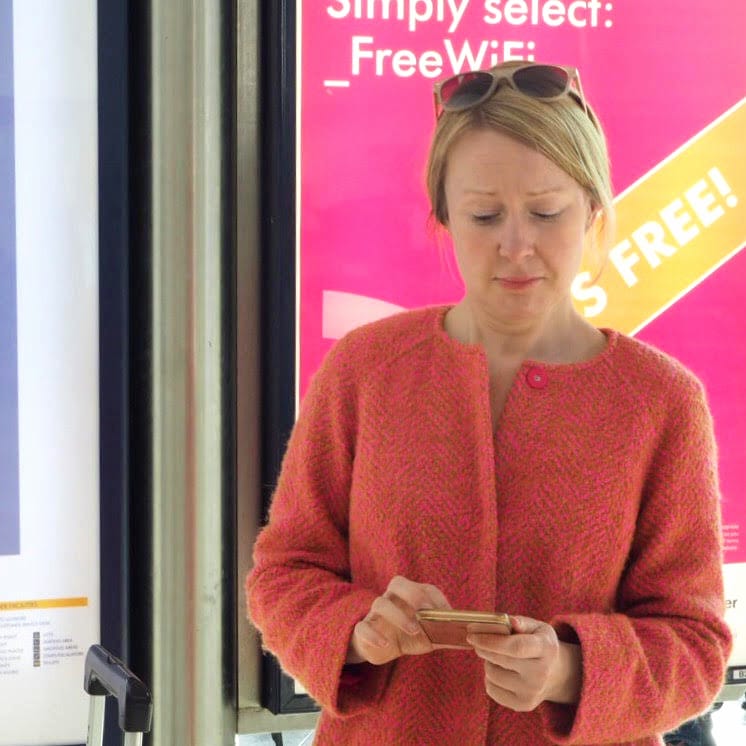 The last week of the reboot!
Next week is week 6 and the last week of mine a Katyas little experiment. I'll be re-hydrating and trying my best to gulp down 3 litres of water everyday, come back next week to see how thats gone. Hopefully in week 7 we can both reflect and try to incorporate the best bits of all the weeks into one fabulous week. – or it might all go horribly wrong. I'm excited to give it a go though 🙂