Lovely pink salmon fillets on a bed of warm red onion and cabbage salad, snuggly baked in a paper bag and finished with an Asian style dressing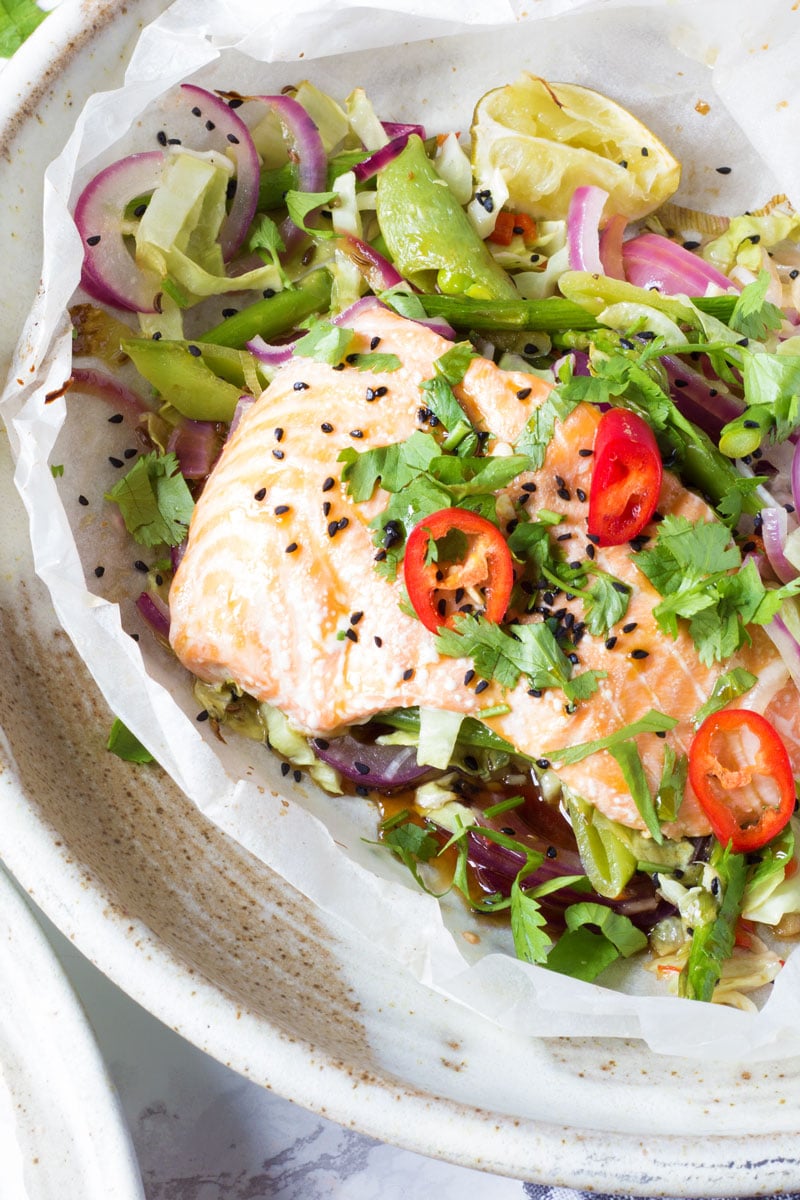 Oily fish twice a week
Fish . . . its good for you, and don't we all know it. Oily fish at least 2 times a week and you'll be so healthy that you need never worry again. AmIRight?
Obviously not.
And hands up if you are one of those people who does actually manage to get in their 2 portions a week?
Certainly not me.
Maybe, just maybe, there might be the odd week where we have salmon one night and then possibly a white fish a couple of days later, but its pretty rare that we manage fish twice and that its oily fish both times.
A tasty fish dish
So creating a recipe that uses oily fish is something that needs careful consideration. Taste, flavour and texture are essential. The idea being that I want a healthy oily fish dish that I am happy to make again and again. A dish that I won't pull my face at and think. . . should we just have pizza instead tonight. My salmon kedgeree is one of these dishes, its so warm and welcoming and satisfies me even when its cold outside and my stomach is screaming out for mash potato and gravy.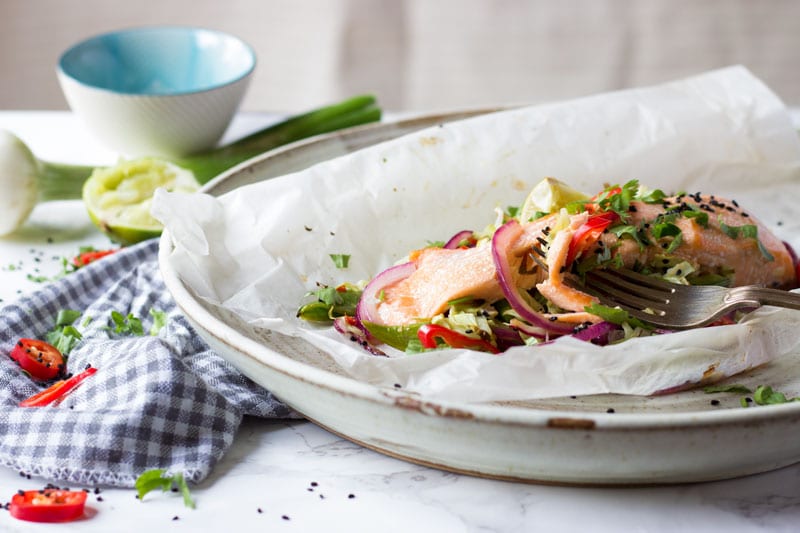 However, the kedgeree has had its day and its time I changed things up a bit. Quick cooking is also extremely useful on a week night. Even though I do adore my kedgeree, its not always the quickest of things to make.
Baking in a bag - its the way forward!
Asian salmon in a bag - how intriguing eh. And not only is it really quick to make but its also so much fun to serve. The bags come straight out of the oven and go straight onto the plates - done. No spooning or dividing or carefully transferring a delicate piece of fish from one place to another. Its just all done in one swift movement. The bags are opened at the table and the contents is all neatly piled up inside, ready and waiting. Its definitely the way forward.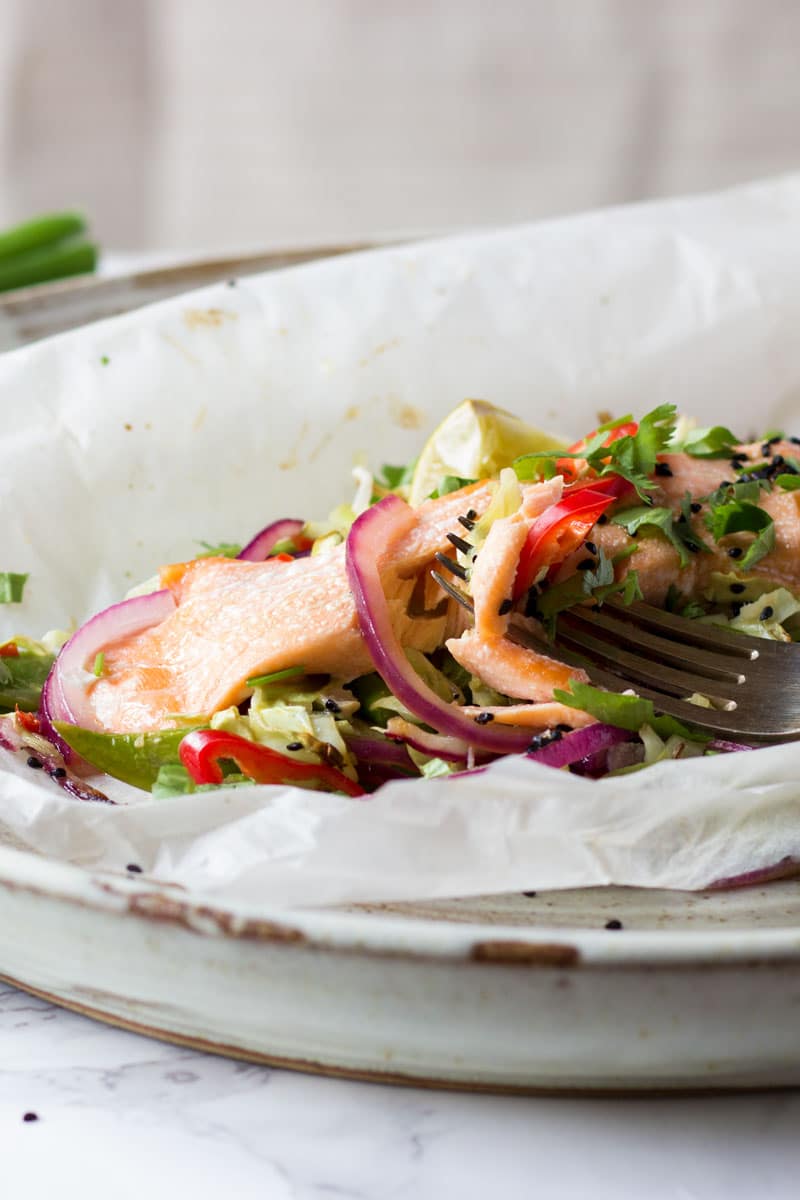 Greyhound cabbages from the allotment
The basis for this dish started at our very own allotment, where, after months of hard work and digging, we have finally started to harvest some produce. Amongst other things we have grown and nurtured some lovely greyhound cabbages - such a pretty vegetable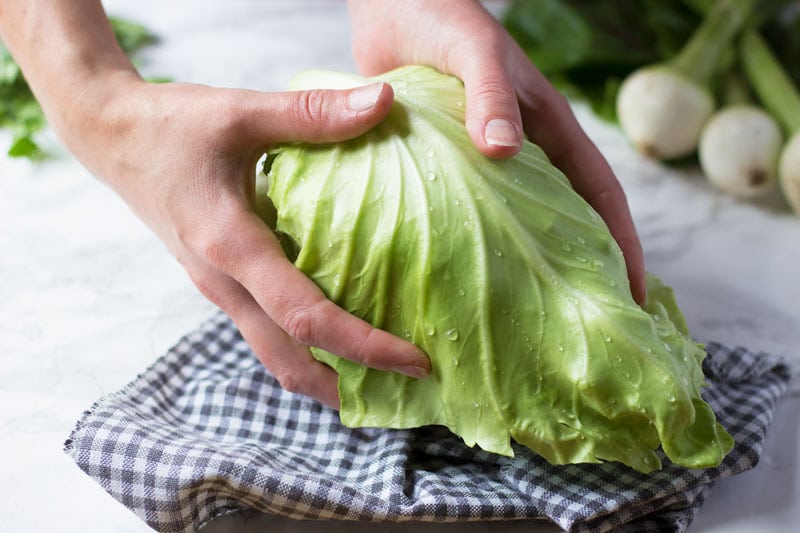 So armed with my cabbage I set out to make a quick, healthy recipe where salmon and home grown produce would be the stars.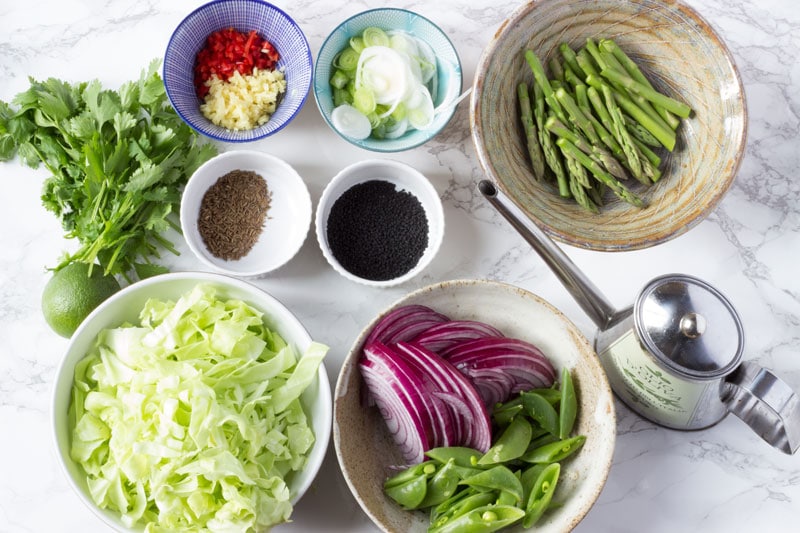 A really easy to make dish
The above ingredients are all thrown into a large bowl and mixed together before being divided onto the paper, topped with the salmon, wrapped up and baked for 18 minutes. Easy - as -that.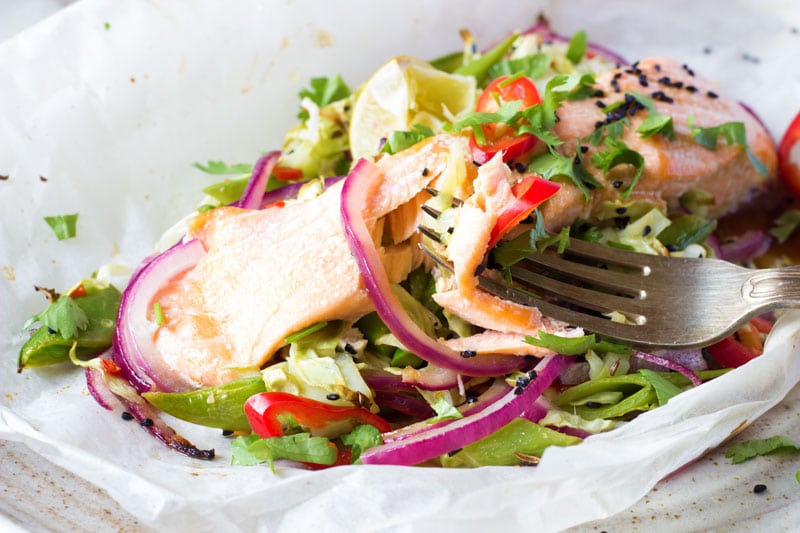 **Estimated nutritional information per salmon bag and per 100g. If you want to find out more about how the information is calculated and the sources used, please refer to my Nutrition Information Guide.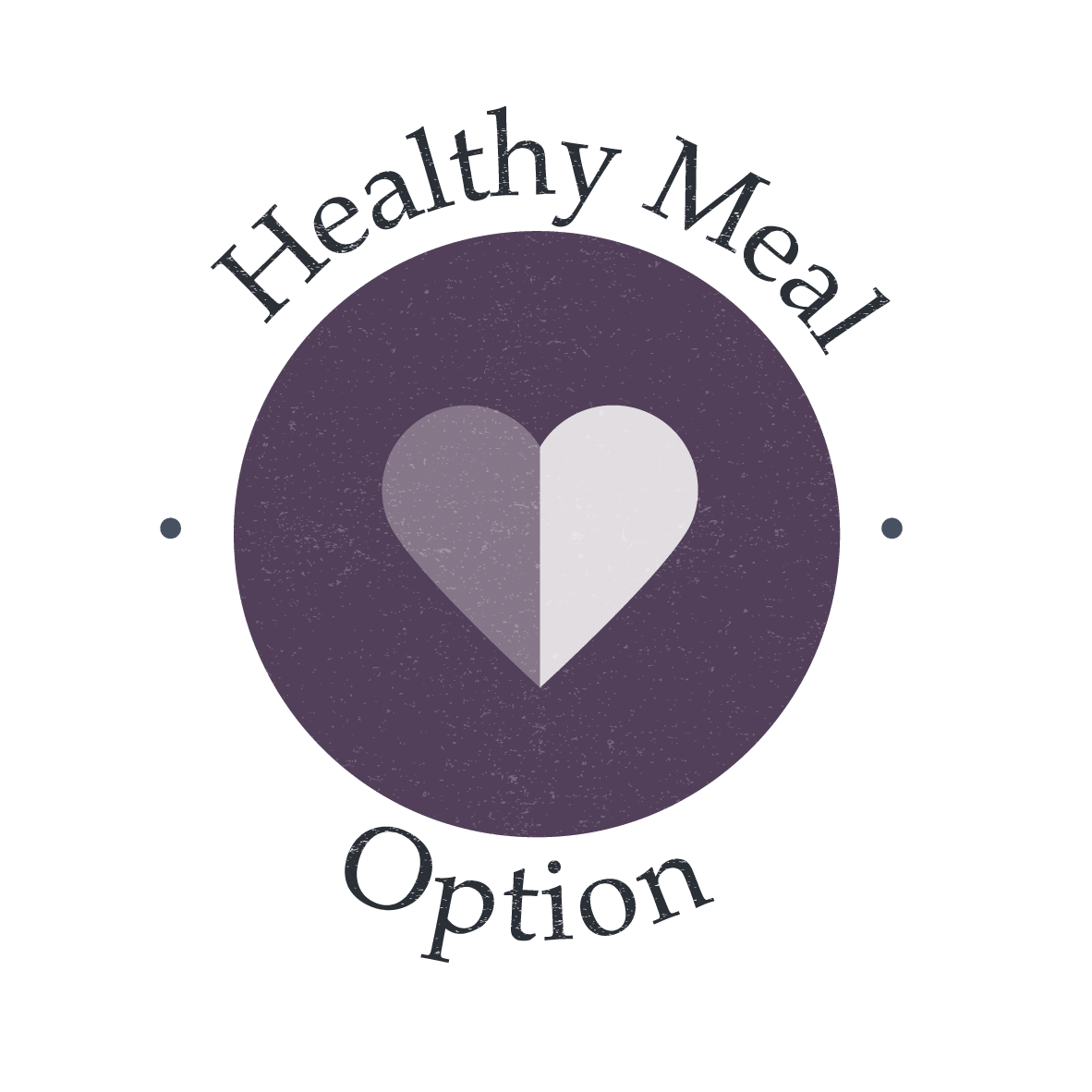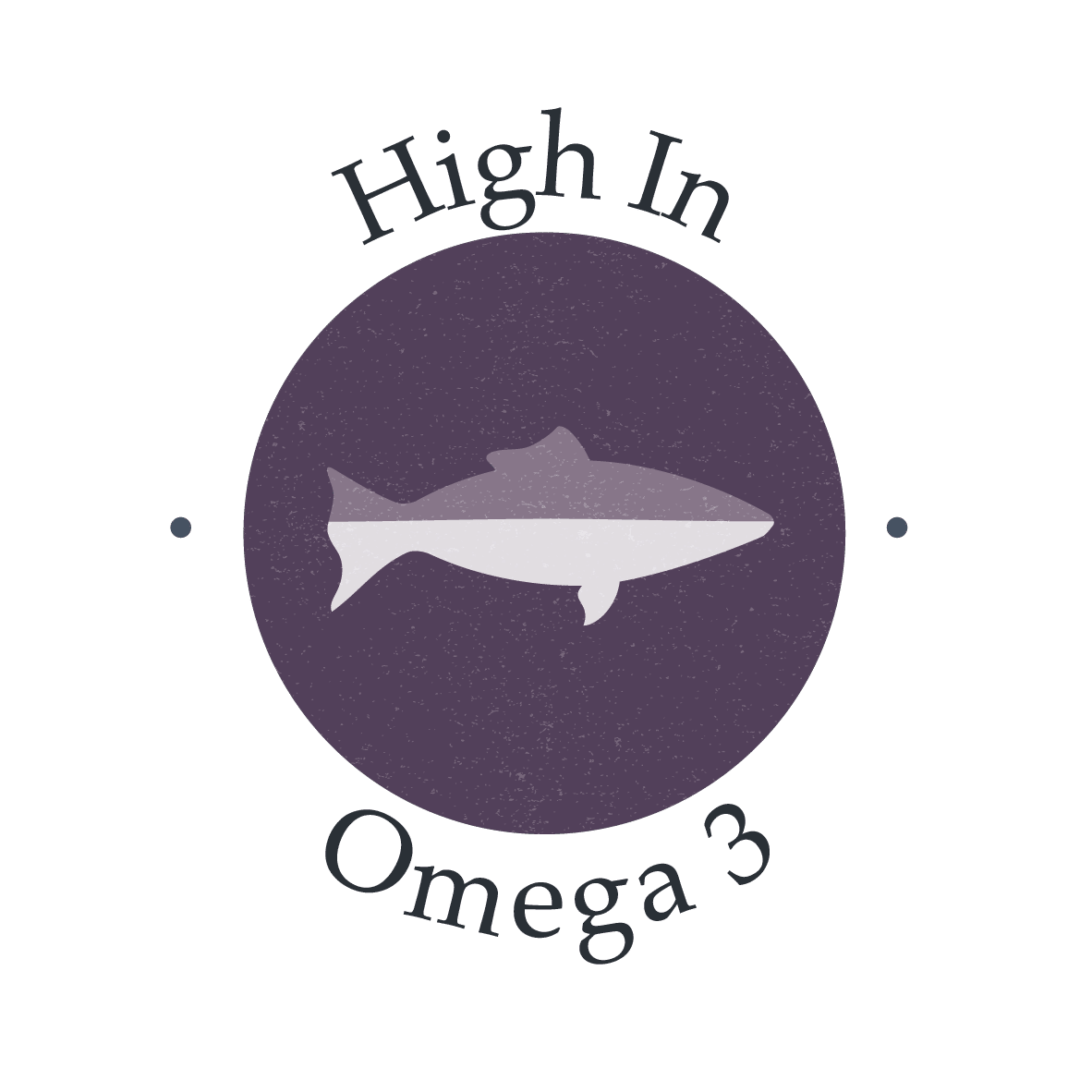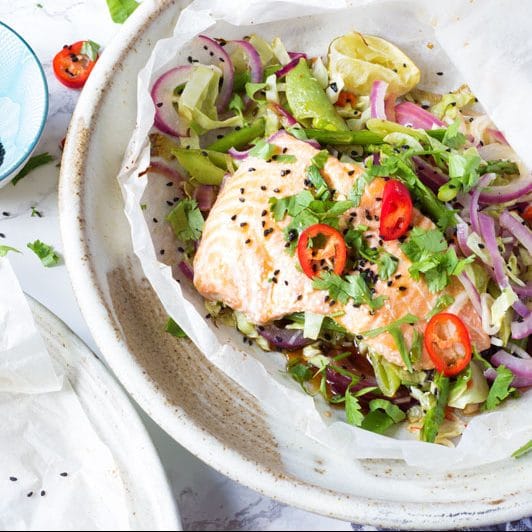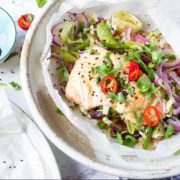 Asian Salmon in a bag
Lovely pink salmon fillets on a bed of warm red onion and cabbage salad, snuggly baked in a paper bag and finished with an Asian style dressing
Ingredients
for the Salmon and cabbage salad
2

fillets of skinless and boneless salmon

160

g

Greyhound or sweetheart Cabbage shredded

60

g

Asparagus halved

200

g

Red onion sliced

60

g

Sugar snap peas

1

Red Chilli deseeded and finely chopped

2

cm

piece of Fresh ginger pulled and finely chopped

40

g

Spring onion finely chopped

½

tsp

Caraway seeds

1

tsp

Onion/Nigella seeds

Juice of 1 lime

1

tbsp

Olive Oil

Salt and pepper to season
For the dressing
1

tbsp

honey

1

tbsp

soy sauce

for gluten free recipe check soy sauce is a gluten free version

½

tbsp

Olive oil

Juice of half a lime
Optional
Sliced red chilli and coriander leaves for topping
Equipment
Large bowl

Greaseproof paper
Instructions
Pre heat the oven to 180 degrees

In a large bowl mix together the shredded cabbage, asparagus, red onion, sugar snaps, chilli, ginger, spring onion, caraway seeds, onion seeds, lime juice and oil. Season.

Cut off two large pieces of greaseproof paper. Fold each in half and then cut a semi circle out of each, ensuring the folded edge runs along the straight edge of the semi circle. This will make to folded circles.

Place the circles flat on a work surface and spoon the cabbage mixture onto one side of each circle. Place a salmon fillet on the top of this, along with the skins of the lime.

Next fold the paper over the salmon and cabbage and seal by folding the edges over.

Place the sealed paper packages onto a baking tray and bake in the oven for 18 minutes.

Whilst the paper packages are cooking make the dressing. In a small jug mix the honey, soy sauce, olive oil and lime juice. Pour into a small bowl ready for serving.

After 18 minutes, remove the fish from the oven. Transfer each package onto a plate and serve.

Open up your package, spoon over the dressing and top with fresh sliced chilli and coriander leaves - enjoy!
Video
Nutrition
Serving:
457
g
|
Calories:
461
kcal
|
Carbohydrates:
22.1
g
|
Protein:
31.6
g
|
Fat:
30.2
g
|
Saturated Fat:
5
g
|
Polyunsaturated Fat:
7
g
|
Monounsaturated Fat:
14.6
g
|
Fiber:
5.1
g

I am linking this recipe to #cookblogshare hosted by hijackedbytwins, recipesmadeeasy, everydayhealthyrecipes and Easypeasyfoodie. I am also linking to #whatsfordinner? hosted by TheLazyGastronome, #brilliantblogposts by honestmum, #CookOnceEatTwice hosted by seachingforspice, and #recipeoftheweek hosted by aMummyToo.