Cooking with Bettys! And who doesn't want to cook with Bettys at their very own Bettys Cookery School?
Their well known tea rooms, which very often have long queues outside the doors, need no real introduction. However, Bettys cookery school is another matter and an email from them at the end of December has lead to a great start to my New Year!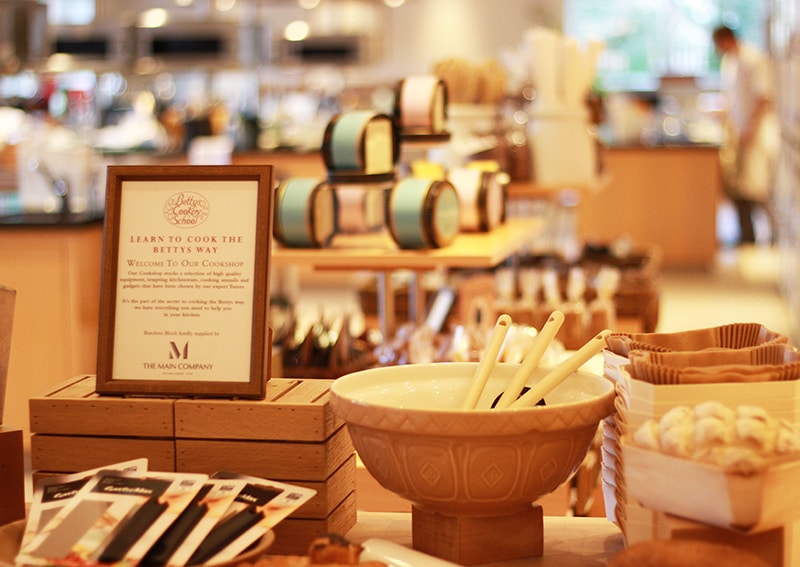 Last Thursday I was up super early in preparation for my trip to the cookery school in Harrogate. Although I live in the North I am still a fair distance from Harrogate, with the route taking me over higher ground through the Pennines. And of course in typical Northern style, snow had been forecast. With visions of my car being stuck in a snow drift I decided to opt for the train. I got the 6.27am train, which got me into Harrogate for 8am leaving plenty of time for me to find a taxi and arrive at Bettys cookery school in time for my coffee and croissant. I couldn't really ask for a better start to the day and somehow I managed to resist buying breakfast en route to the School so allowing me thorough enjoyment of that croissant.
So Betty's cookery School, what's it all about?
Well there's a lot going on and they pretty much cover every kind of cookery course you could imagine. All the courses are run by professionally trained chefs and the kitchen area is top of the range with every piece of cookware item you could ever need.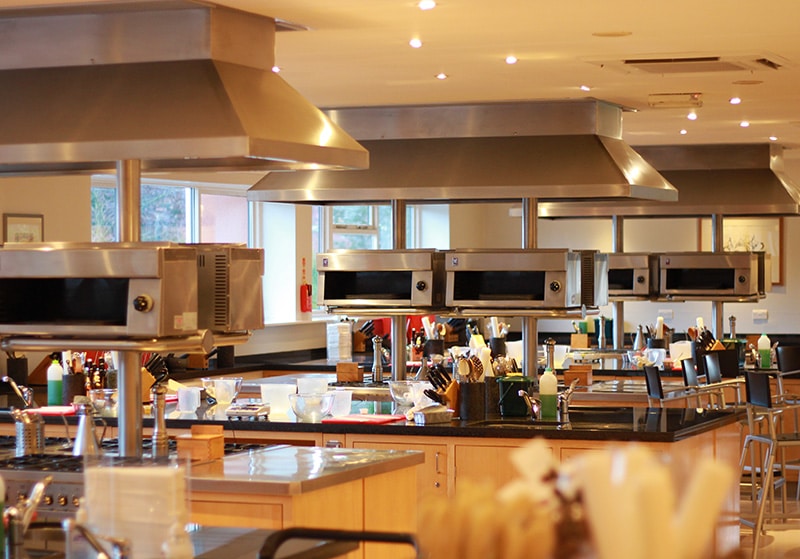 The course I attended was Betty's Delicious and Nutritious, and it really is a brilliant course if you're looking to reawaken your love for healthy cooking and gain some new ideas for making your salads dazzling and your desserts slimline. Not only did I come away with some great food and great recipes but I also gained plenty of inspiration and picked up some amazing cheffy tips from our tutors.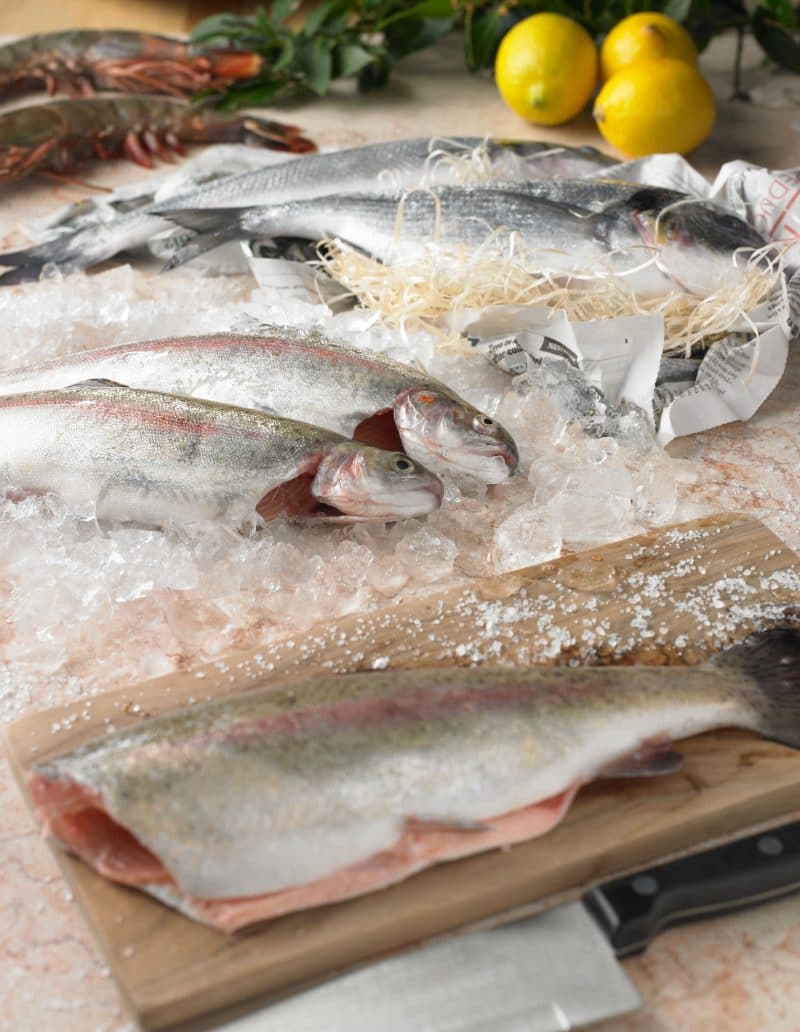 With a small class number and 2 chefs overseeing, the day ran wonderfully well, with fantastic demonstrations and all the ingredients prepared in advance for us. The morning got off to a flying start with us filleting a mackerel and then making a dough for pitta breads: this course really let's you get to grips with some of the more complex elements of cooking.
So once my mackerel had been stripped of its guts, fillets removed, and bones carefully picked out with tweezers, I cleaned down the area and got stuck in with activating my fresh yeast and mixing flour and seeds to form my dough.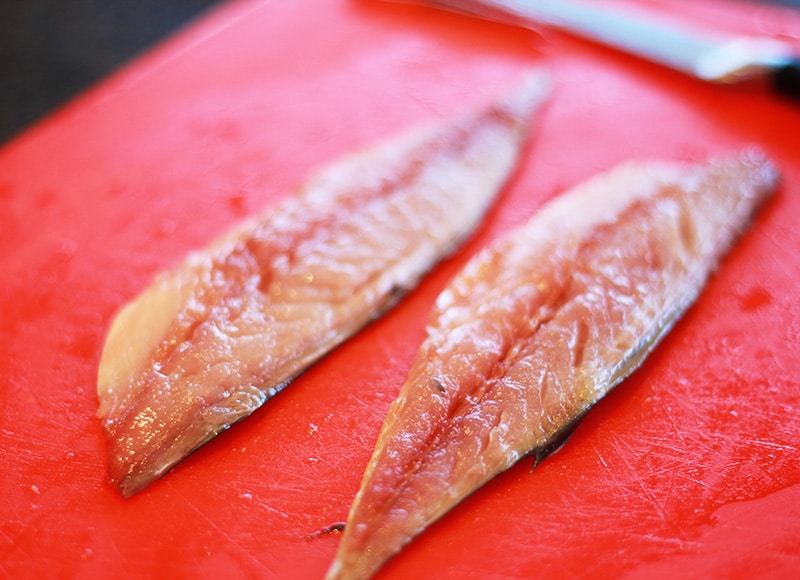 As the dough was left to prove the fillets were whisked away to the fridges…….Yep that's right, once each element of the dish had been prepared, it was labelled and sent to the fridge. Unlike most other cookery schools, Bettys lets you take home all the dishes that you make, where you can finish off the cooking and enjoy your masterpieces in the comfort of your own surroundings. Or in my case; enjoy and share with the other half 🙂
This is really great as it means you get the chance to see all the ingredients at home and recap on what you've learnt. It also means you can cook each dish at your pace and with your own cooker (my cooker isn't the best but at least as it's mine, I know how to get the best results from it) and it also takes the pressure off having to cook your own lunch whilst trying to remember: what you're doing; what the recipe is; and where each piece of equipment is. It also made lunch a very relaxing affair, with a lovely quiche and rosemary potatoes being served up for us, along with a fabulous citrus cheesecake and a cheeky glass of wine.
Salads and marinades
The second half of the morning was all about the salad prep and how we could use different ingredients to bring in exciting flavour combinations, without using heavy dressings or oils. Firstly, we made a sweet vinegar marinade using white wine, sugar, peppercorns, coriander seeds and star anise, which was used to pickle radishes for the beef salad.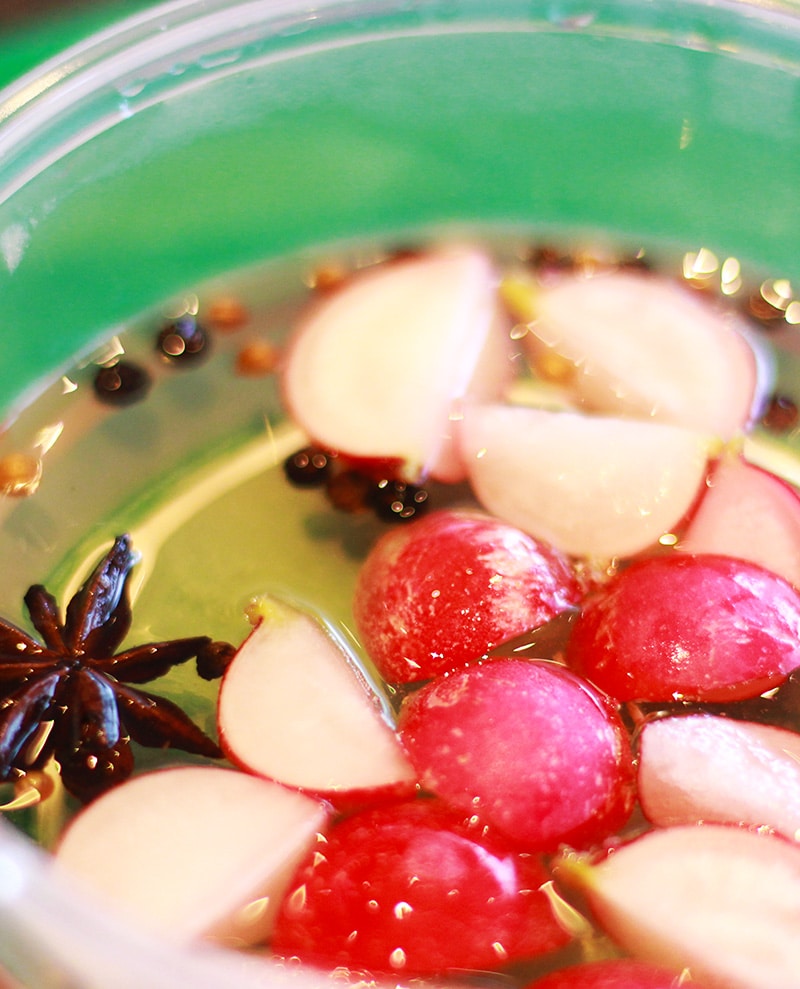 As the pickle gently simmered on the stove it released the wonderful sweet flavours of the star anise mixed in with the spicy scent of the peppercorns. Delicious. A soy sauce marinade was made up next, which was to flavour the beef before cooking and we prepared cucumber, spring onion, chilli, ginger and mint to create an Asian style base for the beef to sit on. Again, all of this was bagged up or carefully poured into containers ready for us to recreate the dish once we had got home.
Just before sitting down to lunch we knocked back our dough, shaped into pittas and baked in the oven for 10 minutes or so. The pittas came out of the oven all puffed up and golden brown, and they smelt amazing.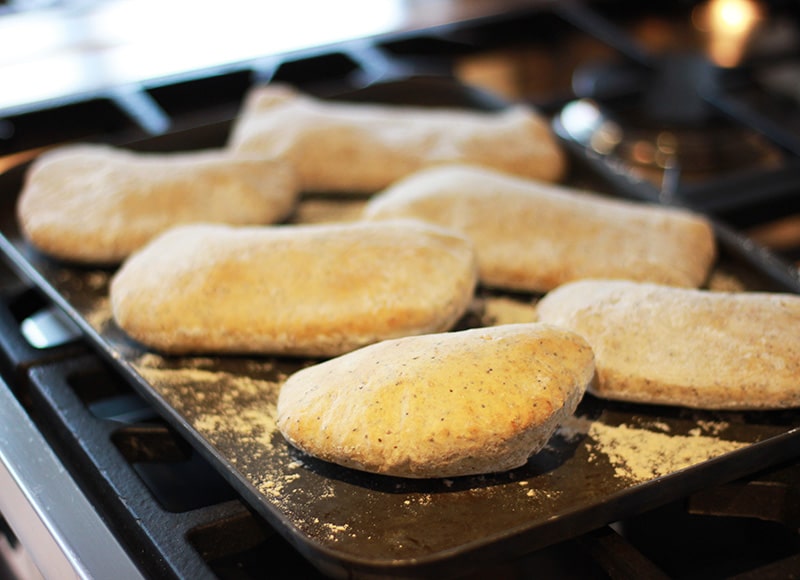 The pittas were to be served with the mackerel along with a beetroot salad, dressed with grapefruit, pomegranate and a creamed horseradish sauce- simply awesome.
The Healthy dessert
After lunch we prepared the dessert, which was one of the best looking healthy desserts I've ever seen. The main ingredients being fig, burnt orange peel and orange juice which are all baked and then transferred to a delightful, little, filo pastry cup and topped with yogurt and honey.
As with the salads the elements of the dessert were packaged up ready for us to take away and assemble later on.
So that we knew how to put the dishes together once we got home, and also had an idea of what they looked like; we finished the day with our two tutors demonstrating the cooking and plating up of all the dishes.
They did an amazing job and explained everything incredibly well. The end results were spectacular and made my mouth water, even though I was still very full from lunch!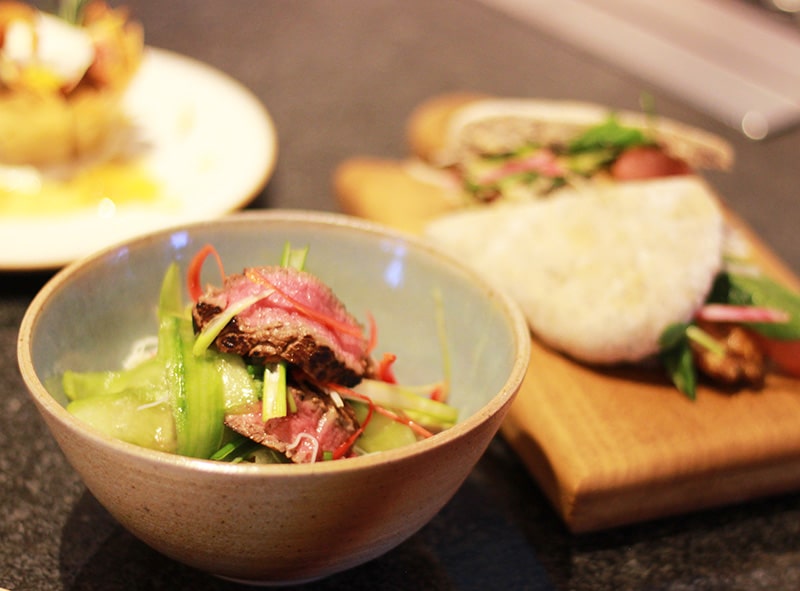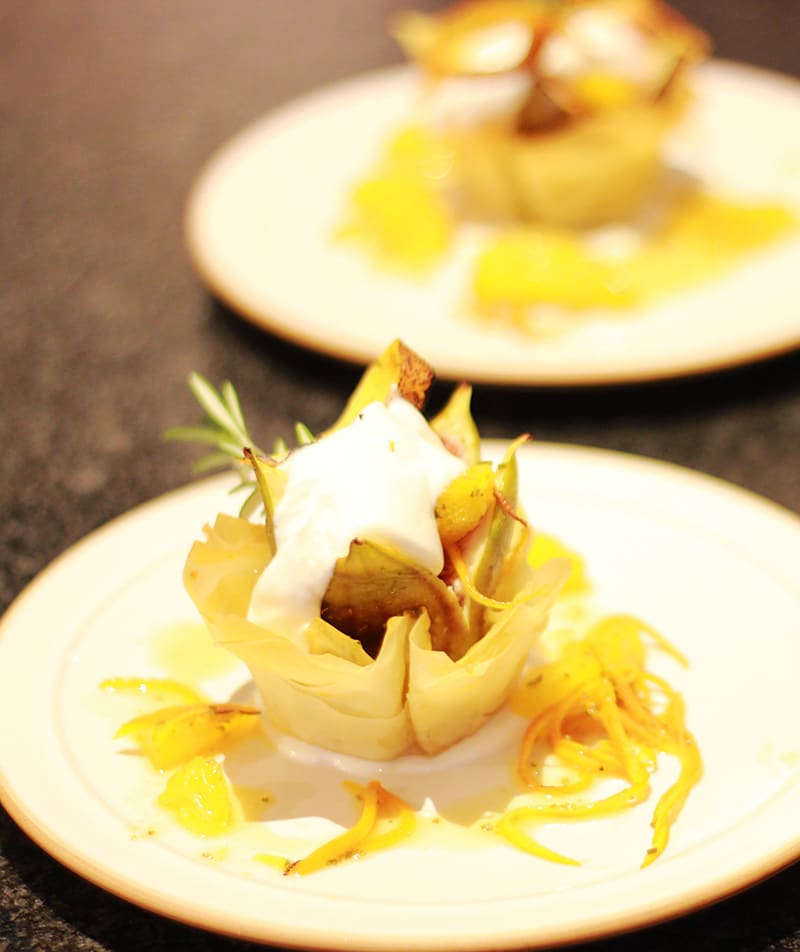 I came away from the course with my bags brimming with delicious food and a new found love for cooking healthily and using unique, flavoursome ingredients to enhance simple dishes. I also got a copy of the Bettys cook book: A Year of Family Recipes. It really is a beautiful book and I can't wait to get stuck in and recreate some of the fabulous recipes showcased here.
I loved every second of my day at Bettys Cookery School and I highly recommend it. With so many fantastic courses on offer, I will definitely be going back!
With great thanks to Bettys for the opportunity to attend their cookery school. This is not a paid post and all thoughts and opinions expressed are my own.