Manchesters Chez Mal Brasserie
A restaurant showcasing stunning dishes in an elaborate yet relaxed setting.
The Chez Mal restaurant, which sits in the heart of Manchesters Malmaison hotel, prides itself on exciting dishes, the finest ingredients, great attention to detail and a true passion for good food and service. Having failed to pass through the doors of this intriguing restaurant, I was most excited when I received an invite to try their new autumn/winter menu. And when I say 'try' – I mean – we really got a feast and a half . . .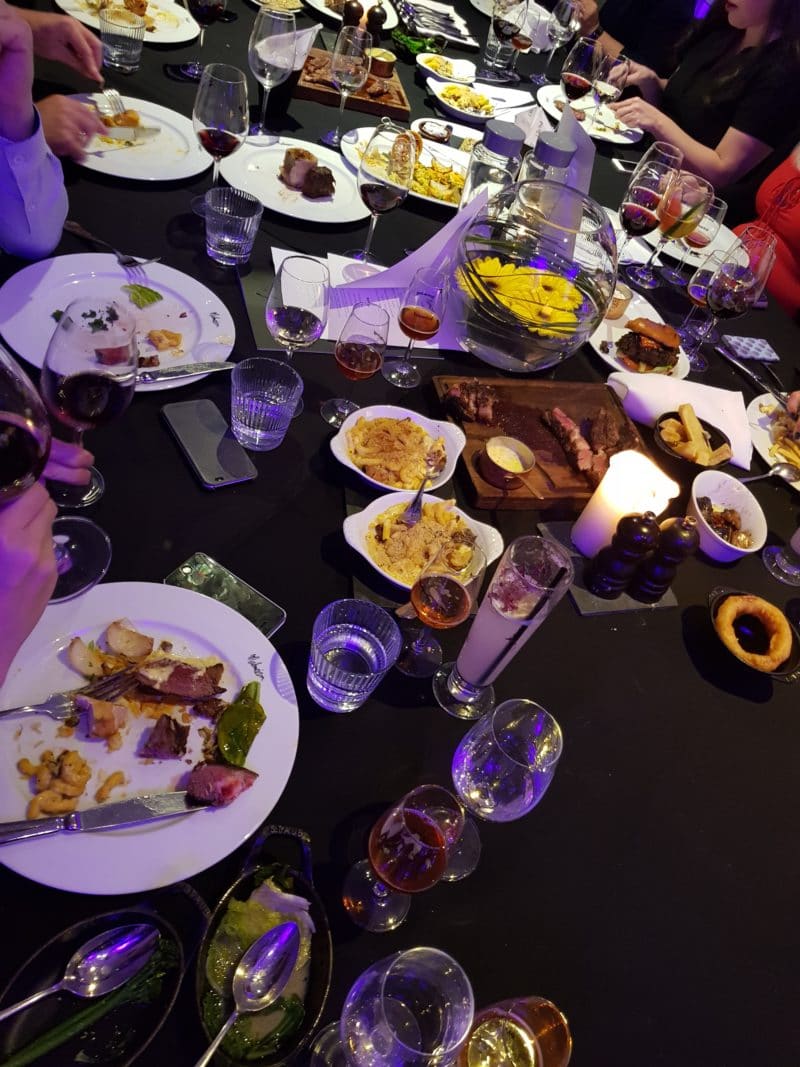 The dining experience at Chez Mal
Upon arrival at the restaurant I was immediately ushered into the private dining area and offered one of Chez Mal's fabulous signature cocktails.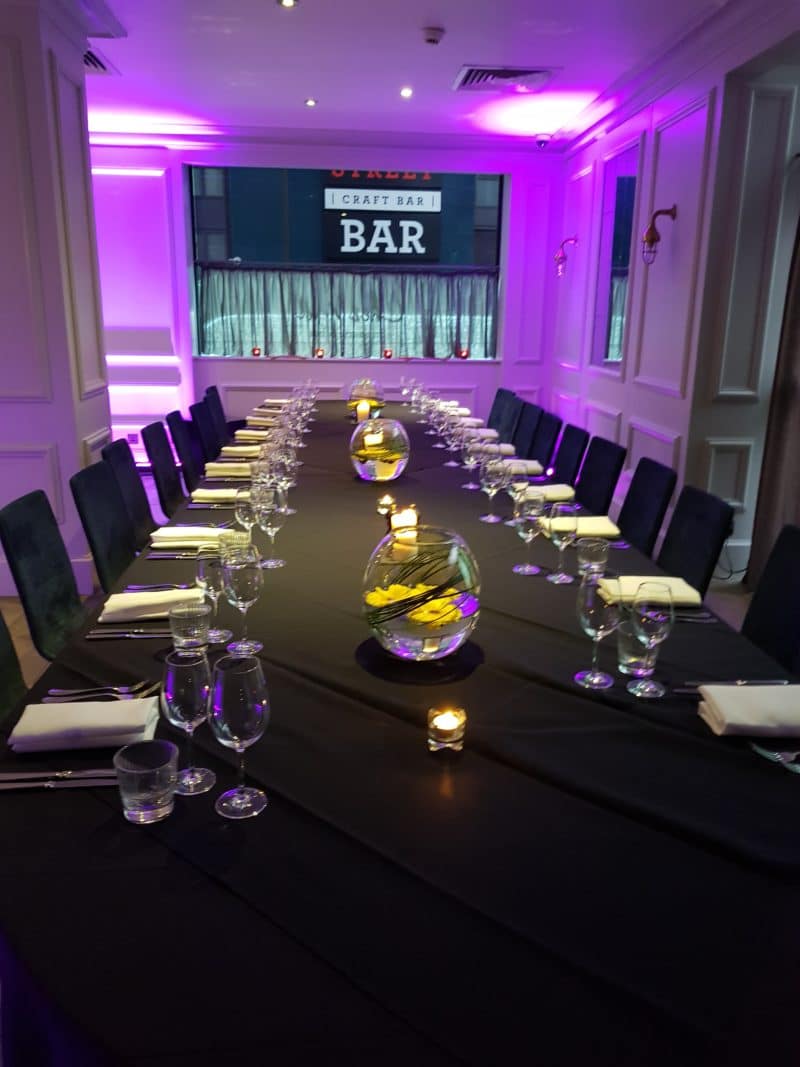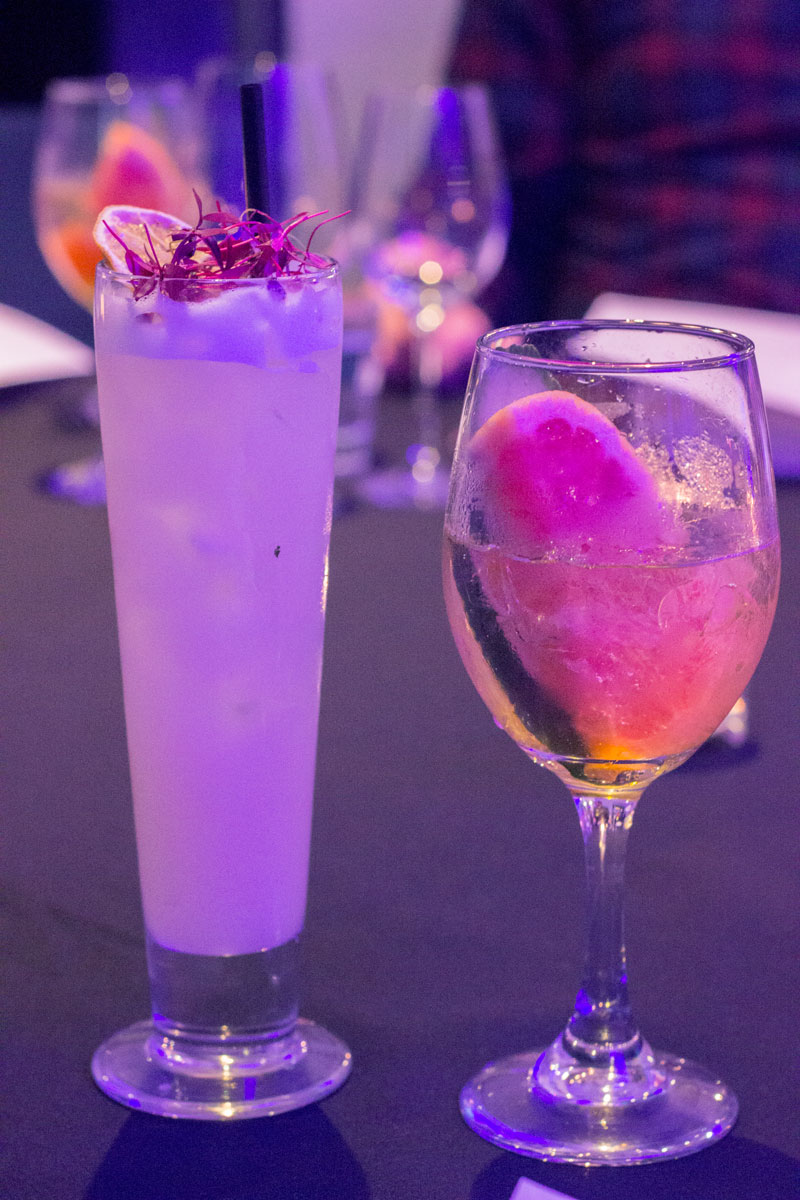 I was shown to my seat and promptly provided with the menu for the evening; Pepper Seared Rump Carpaccio, Seared Sea Bass Scallops, Fillet Steak, and Josper Prime Rib, among others . . . it all sounded fabulous! And then . . . I spotted the Mushroom and Black Truffle Macaroni, and knew that I was in for a real treat.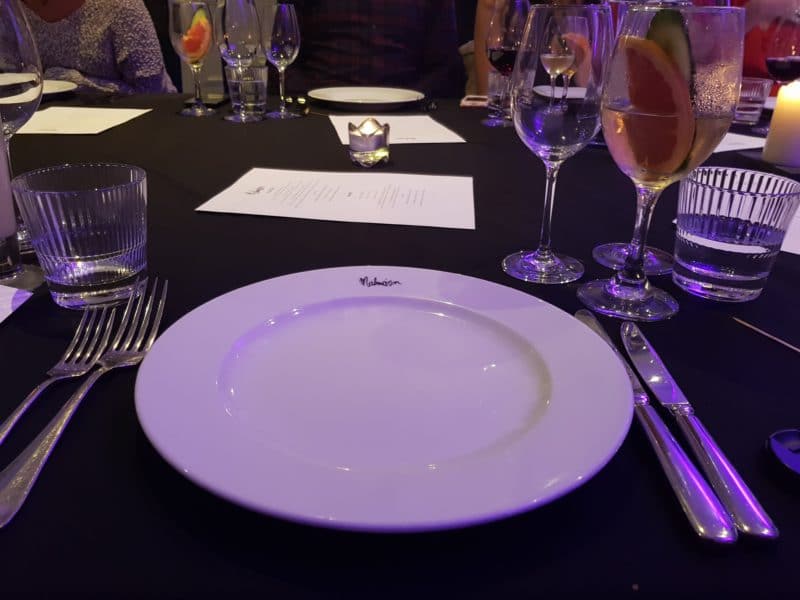 The meal began with a few appetisers, swiftly followed by the scallops, carpaccio, and buffalo wings – all cooked to an exceptionally high standard and presented with both class and style.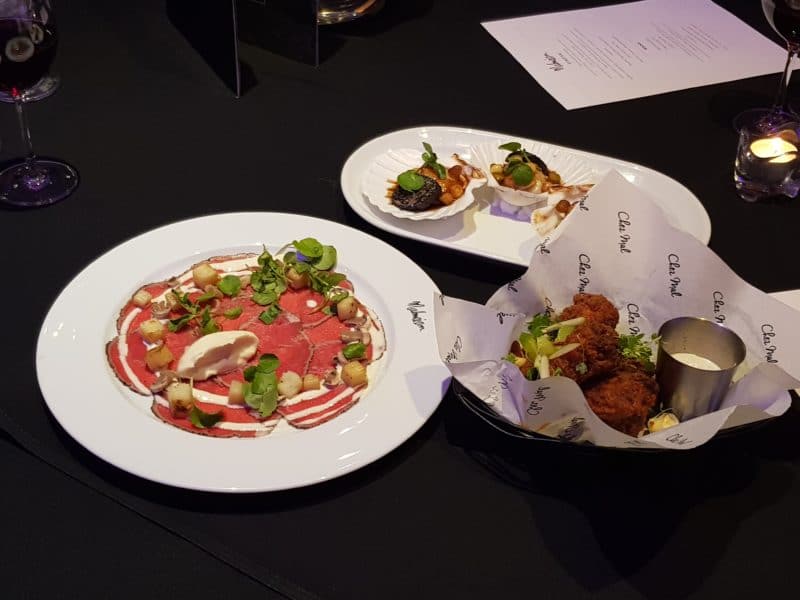 The buffalo wings were crisp on the outside with juicy, tender chicken on the inside and served with the most amazing blue cheese sauce.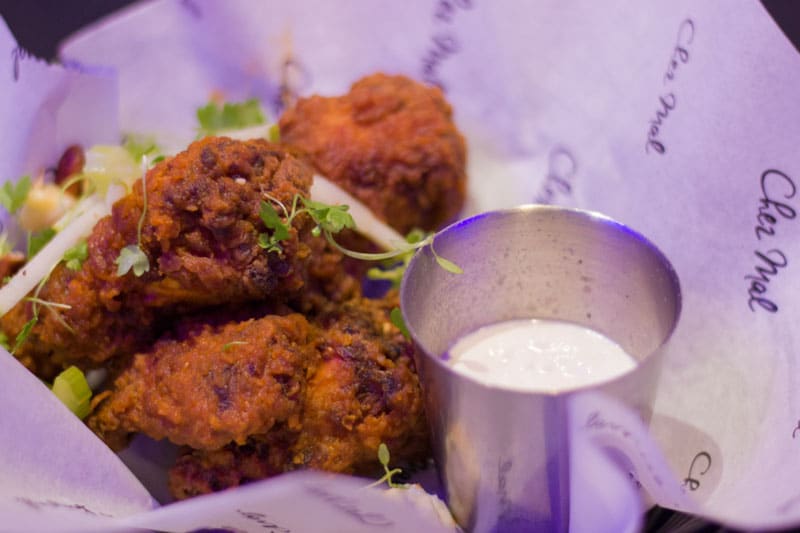 The carpaccio was super thin and melted in the mouth almost immediately.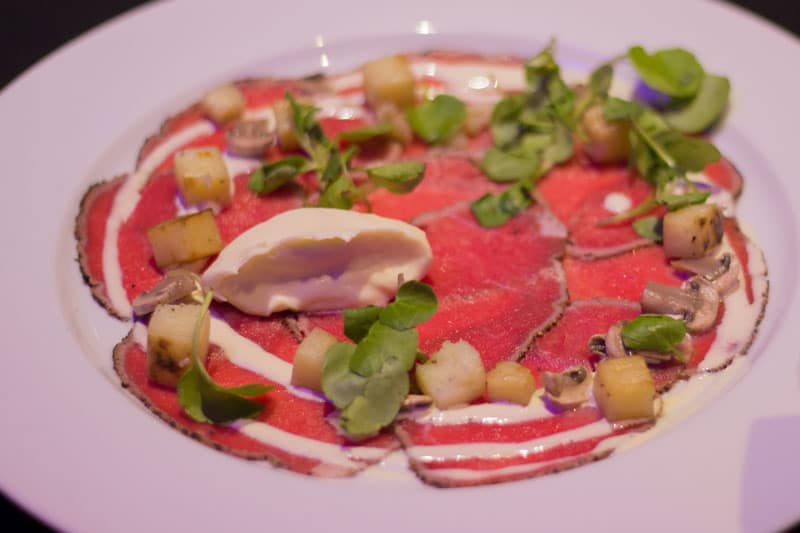 And the scallops were perfectly seared and served with a crisp black pudding and tiny apple balls – absolutely divine!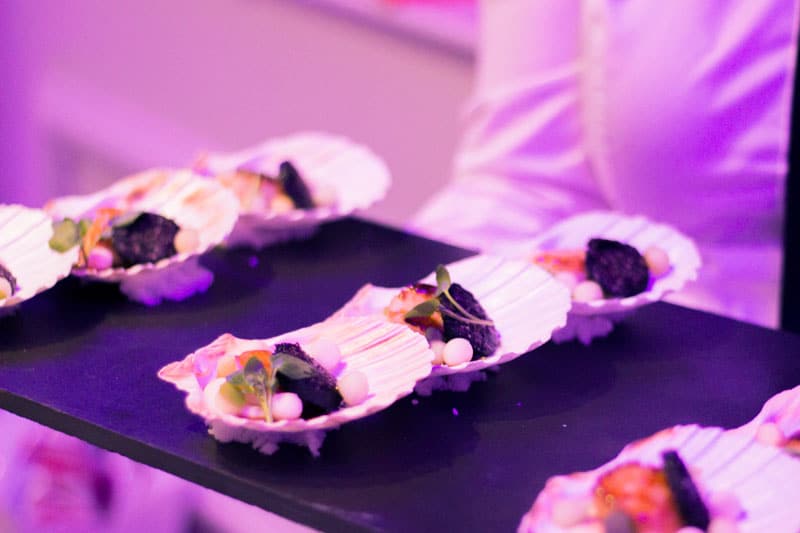 Next was the mains . . .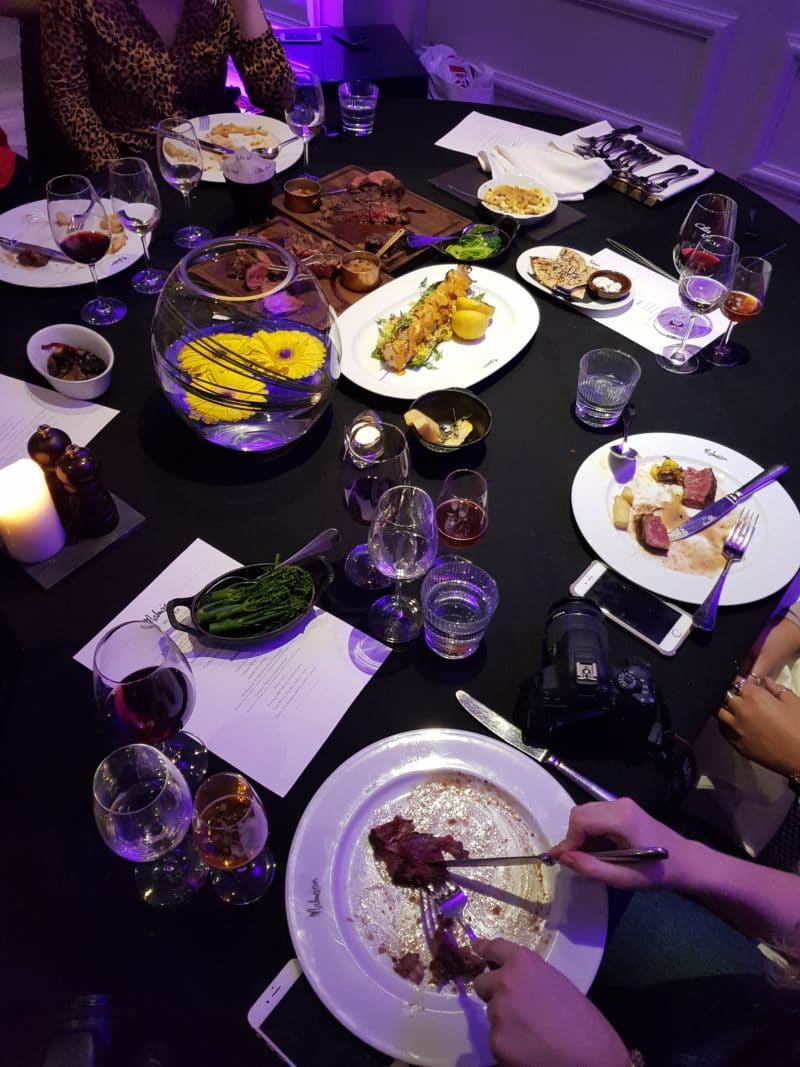 From the most tender prime rib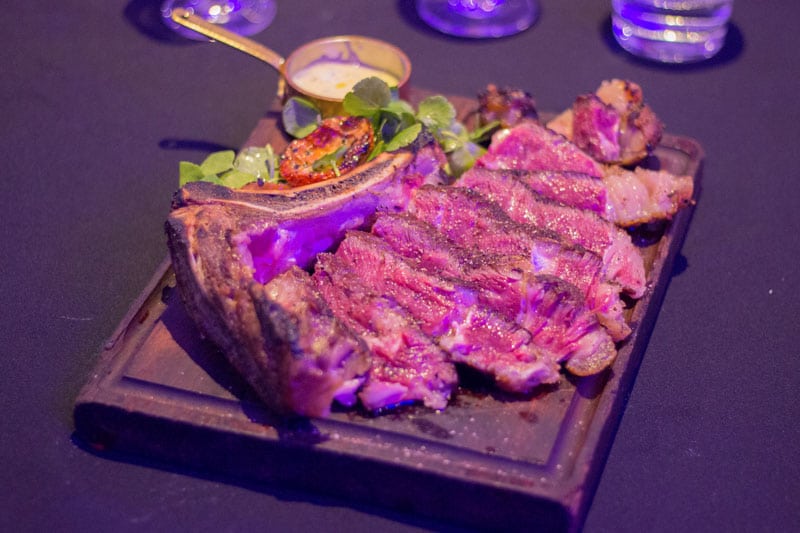 to the juiciest fillet steak,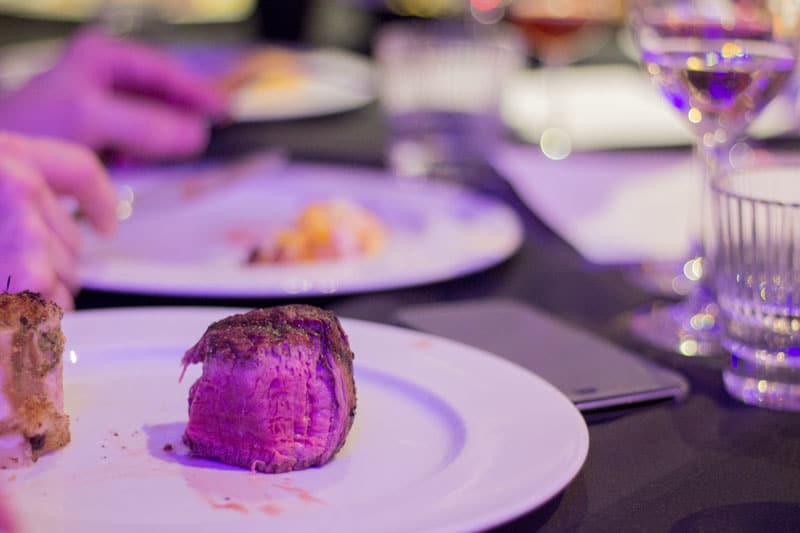 I certainly felt like we were being served the best of the best.
The Chez Mal Josper Grill
The prime rib and wing rib were both prepared on the Josper grill – an impressive piece of equipment on display at the chefs table. This huge, artisan, indoor barbecue, flames the meat, resulting a perfectly cooked, smokey finish – amazing!!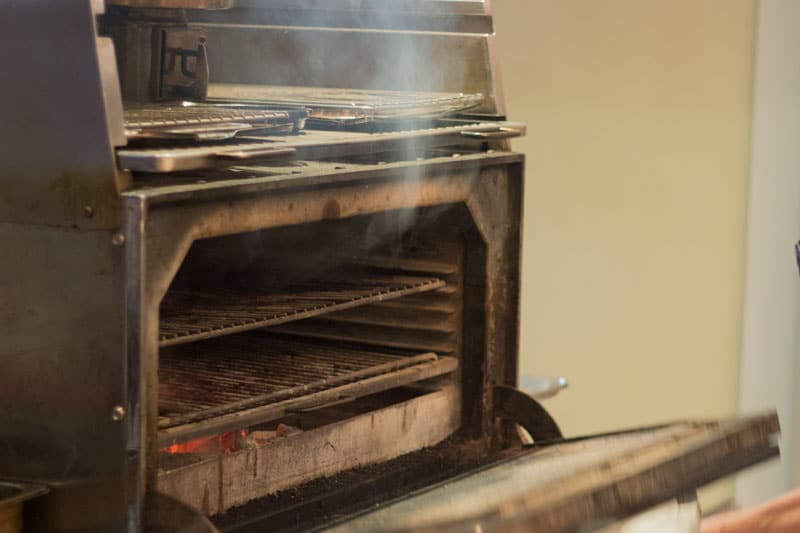 Wine and beer pairing
Each course was served with a selection of wines and beers, which had been carefully matched to the food by the Chez Mal Chefs. I'm not much of a beer connoisseur at all, but I particularly enjoyed tasting the different brews on offer, served in miniature glasses.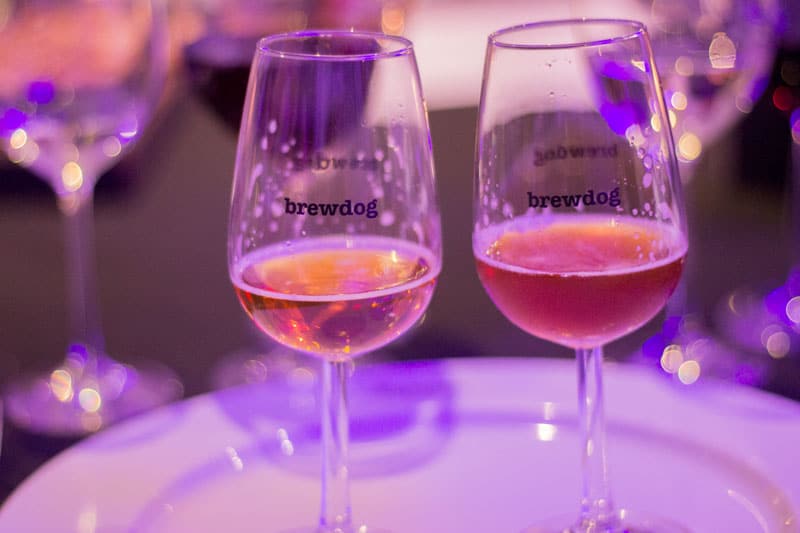 Dessert at Chez Mal
Final offerings consisted of a classic creme brûlée, a crumbly and sticky treacle tart and an indulgent chocolate pave with salted caramel ice cream – what more can I say . . . I was full to the brim and absolutely delighted.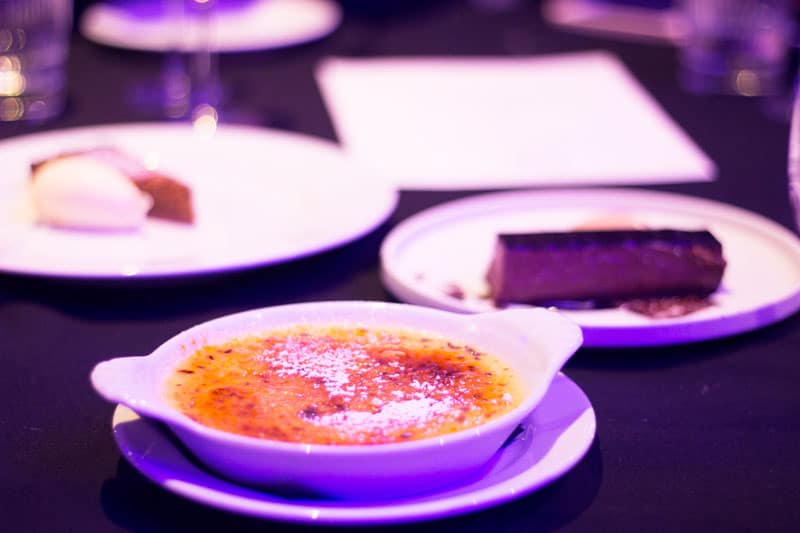 This is one dining experience that I will definitely be repeating and I highly recommend you stop by if you happen to be passing. Definitely give the new autumn menu a whirl – like me, I am sure you will not be disappointed!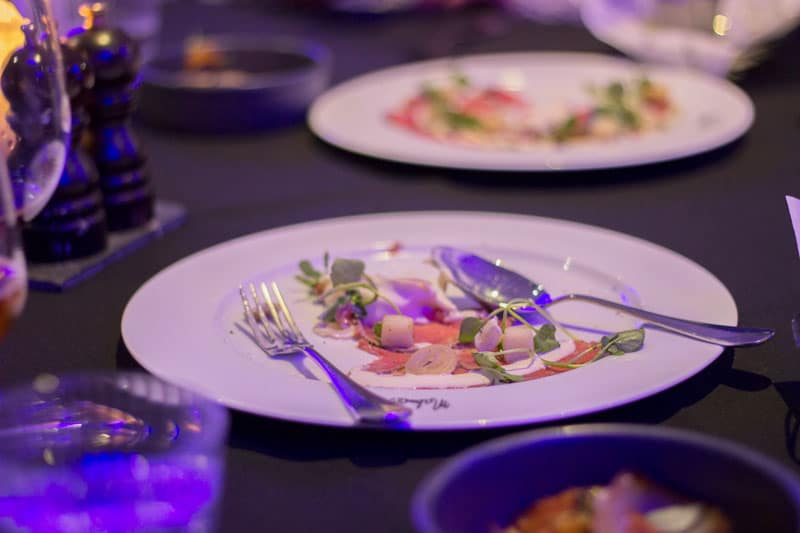 find out more about the Chez Mal Brasserie over on their website here, or have a sneaky peek at the full menu here.
Interested in other Manchester reviews? Check out my restaurant review guest posts from Katyas Cake Hole here.
Other product and restaurant reviews