Have a magical Christmas with Bettys of Harrogate.
So….baking! It can be fun and theres nothing quite like impressing family and friends with homemade desserts.
However, even as a food blogger I don't always have time to make my own puddings. Its nice to know that when life gets busy, theres always somewhere we can turn for that little helping hand. This Christmas I've been privileged enough to receive a very special box full of home baked goodies from Bettys in Harrogate.
I'm currently sat eating the lebkuchen star biscuits and they are so full of Christmassy, spicy goodness that I fear they won't last for long. I may have also sneaked one of the little chocolate mice, which oozed a soft, drizzly caramel; its now all over my face 🙂 These really are extra special treats and would make amazing stocking fillers for friends and family this Christmas.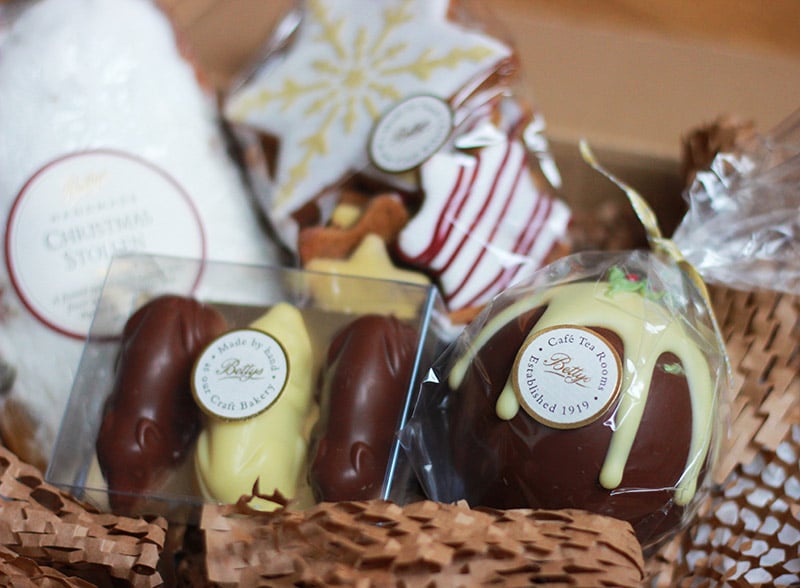 These gorgeous foodie gifts arrived in a well packaged little box,
which was clearly marked as baked goods. Each item was individually wrapped with no sign of damage or being mishandled at all. So if you can't make it to Harrogate in person, its good to know that these amazing food gifts can be ordered online with no worries.
This Christmas Bettys are going that extra mile to make Christmas that little bit more magical.
Not only do they have an amazing selection of festive cakes, chocolates and biscuits but they've also launched a beautiful Christmas website, which is full of all sorts of helpful festive information. If your looking for inspiration in terms of Christmas table settings, decorations, festive tunes or recipes then the 'magical with Bettys' website will not disappoint.
Bettys also have a cookery school and I will be attending one of their full day cookery courses in January. So excited!!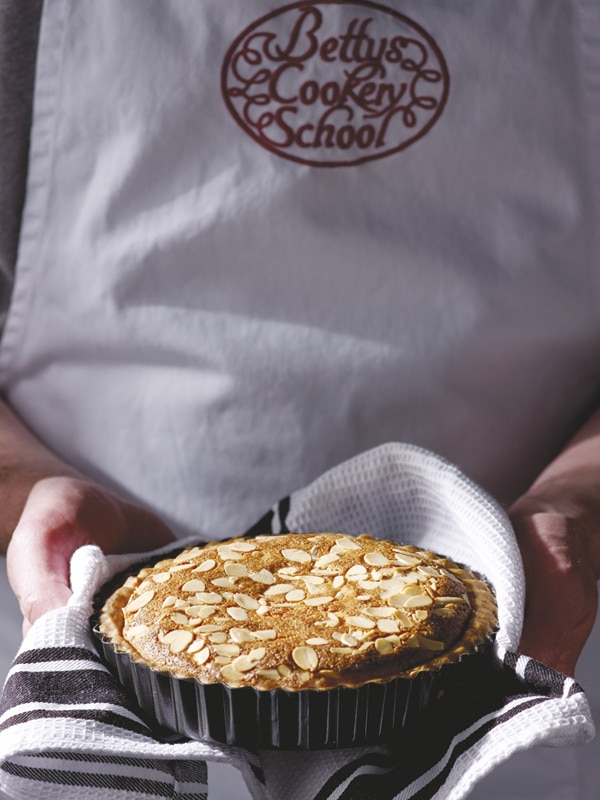 A cooking lesson can be a great gift at Christmas and I know its something that I would love. Theres over 50 different courses listed on the cookery website, so its more than likely that theres something for everyone. I'll be checking out the cookery school during my visit in January and will of course be blogging about my experiences. So come back soon to see how I get on.
Other product and restaurant reviews