Starting a blog
The page "Starting a blog" includes affiliate links. When I find a great product or service, I like to share it with my readers. If you click on an affiliate link and then go on to purchase the product, I may earn a small commission.
Thinking about starting your own blog?
Below are a few tips and resources that I used (and still use) myself.
I've been blogging for over a year now and so I wanted to put together a few bits of information about what I've learnt so far. If you are thinking of starting a blog yourself I hope this page will be of use to you. I will be adding new information as my own blog grows so be sure to keep checking back.
Blue Host
The first thing you need to do when starting a blog is to register with a company that can host your site and set you up with your domain name (www). I registered with Blue host. Blue host is an American service that will host your webpage and it also includes the set up of your domain name. The name of your blog is pretty important so take some time to brainstorm your ideas. It can be difficult to find a name that isn't already taken so keep this in mind when you're thinking of ideas.  You can check if a name is taken or not by starting the registration process of bluehost (no commitment) and going through the first set up stage which asks you to enter a new domain name.
I went with Blue host after doing a bit of research and finding that it was the most recommended and was also a good option if I was going to set up my blog using WordPress.
WordPress
WordPress is the software that allows you to build your blog and create posts. WordPress was always going to be the obvious choice for me as I had already heard of so many people using this before. Getting to grips with WordPress took me a few attempts but once I'd mastered the basics I found it to be a great service that allowed me to build my own blog from scratch and easily add content.  The best part about WordPress is that you can be a complete beginner and there's no need to worry about any coding.
Pinch of Yum and Food Blogger Pro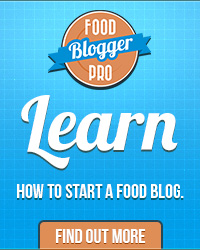 When I first started to look at setting up my own blog I found advice from other bloggers was extremely helpful. In particular the blog: Pinch of yum, provides lots of help and guidance. I'd highly recommend you check out their 'how to start a food blog' page as well as all the wonderful recipes on there – Lindsey is a genius is the kitchen! The great people behind Pinch of Yum also offer a service called Food Blogger Pro. Food blogger pro is mainly aimed at food bloggers but the information on there can be useful to bloggers in general. Food Blogger Pro has over 300 'how to' videos ranging from setting up and getting going with your blog to monetising and creating different sources of revenue. The Food Blogger Pro community is also really great to dip in and out of. Membership is only open at certain times of the year, but you can sign up to the waiting list and be notified. There's also a coupon area  where there's often codes for discounted deals.
I've also found that following bloggers a little closer to home is really good for inspiration, motivation and general trouble shooting. A couple of my favourite UK bloggers include Charlotte's Lively Kitchen, Nicky's Kitchen Sanctuary, and A Mummy Too.
Themes
Once you're set up with hosting and you have system, such as WordPress, to build your blog; the next step is to choose a theme. A theme is basically the design of your website. There are hundreds of free themes offered by WordPress and you can select and try out different ones. Its usual to go with a free theme to begin with whilst you find your feet. Once you have a better idea of how you would like your site to look you can start to explore other options, which may require spending some money. This all depends on how important it is to you for your site to look a certain way. There are lots of themes out there which are designed specifically for food blogs.
So how does it work if you decide the free themes aren't what you're looking for and you'd like to purchase one instead?
A lot of WordPress sites are powered by Genesis. This is the structure that is needed for a theme to work. So Genesis is known as the framework and the design that runs off this is generally referred to a the child theme. If you are wanting to pay for a theme the usual way is to purchase a framework and then purchase a child theme to work off this framework. As your site develops you may want to purchase a new child theme, in this situation you will only need to pay for the new child theme and your existing framework will be used for your new theme. When I first set up properfoodie.com I decided that I would pay for a theme, however, the theme I initially wanted (Foodie Pro) was a little more than I was wanting to pay and the Genesis framework needs to be purchased in addition to the theme price. Despite this I still believe this is a great theme and one day I will spend the money and move to the Foodie Pro theme. However, as a way to keep cost to a minimum but still have a design I was happy with I set out to find a theme that was a little more in my price range. In the end I went for a theme called Kindred from Station Seven and the price included the Genesis framework. Kindred is the theme that is currently running on my site and I really love the clean and simplistic look this gives. I also found the support system available via Station Seven was amazingly helpful. Station Seven also offer a Kindred style Foodie Pack which provides pre-designed and fully editable Photoshop templates including: blog header templates; quote, round-up, and product templates; and social media templates.
Camera and photography equipment
Food photography is something that I am learning more and more about every day. The more I learn and the more I photograph, the more I enjoy taking pictures and striving for that perfect shot.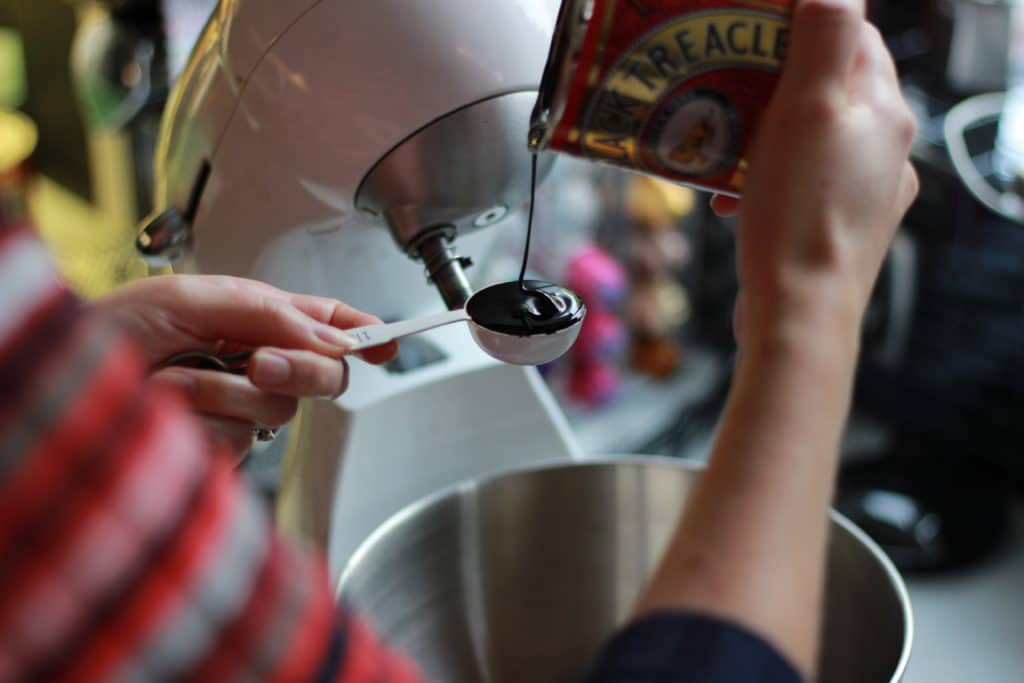 Food sharing websites that are based on food photos, such as Food Gawker and Healthy Aperture, are a really great way to get more traffic to your site particularly when you are first starting a blog. Food Gawker is quite tricky to get accepted onto and I have had plenty of photos rejected. Taking that perfect picture and getting a photo accepted on sites like this is not only good for the blog but its also a great feeling when that first acceptance email comes through.
For my photos I use an SLR camera, there are some pretty fancy and expensive cameras out there but a middle of the range SLR will generally do a pretty awesome job. My camera is a Canon 600D and I've found this to be a pretty good camera that works really well for all my food shots.
Its also quite important, although quite boring, to get a decent memory card for your camera. Shooting in RAW creates high quality images but it also takes up a lot of memory, as does shooting videos. Theres nothing more frustrating than being in the middle of taking some amazing photos and then having to stop and delete photos as your memory card is full. So after making the mistake of purchasing a cheaper memory card
 with less memory I went on to buy a SanDisk memory card
 with 64GB of space.
When I first purchased the Canon 600D I also bought the standard lens
, which allows a zoom between 18-55mm. This type of lens is great to get started with. Its really useful to try and master the basics of aperture, ISO and time value, which can be easily practised with the 18-55mm lens. Once I'd become a little more competant with my camera I invested in a second lens; a 50mm fixed lens
. Now you may think that this is a waste of money as the 18-55mm lens includes the 50mm zoom. However, a fixed 50mm lens will provide a lower aperture than that of the 18-55mm lens. This means that more light will enter the lens so providing sharper images and better quality images in low level lighting.  I now do most of my shooting with my 50mm lens.
A tripod can also be extremely useful for food photography, particularly if you're wanting to capture an action shot with a fork plunging into a piece of cake or a spoon with soup dripping off the edge. A tripod may also come in handy for me if I ever decide to venture into food videos. I didn't spend too much on a tripod and just went for a basic one that folds away and is quite light to carry.
I'll be updating this page as I go, so be sure to come back and check for further info as I develop my blog.