What better way to celebrate the launch of the ProperFoodie Kitchen Garden than with some delicious Somerset sparkling apple wine? Its definitely a drink that will go down well at most celebrations. But I do think the English apple theme ties in particularly well with the English countryside, allotments and growing your own veggies.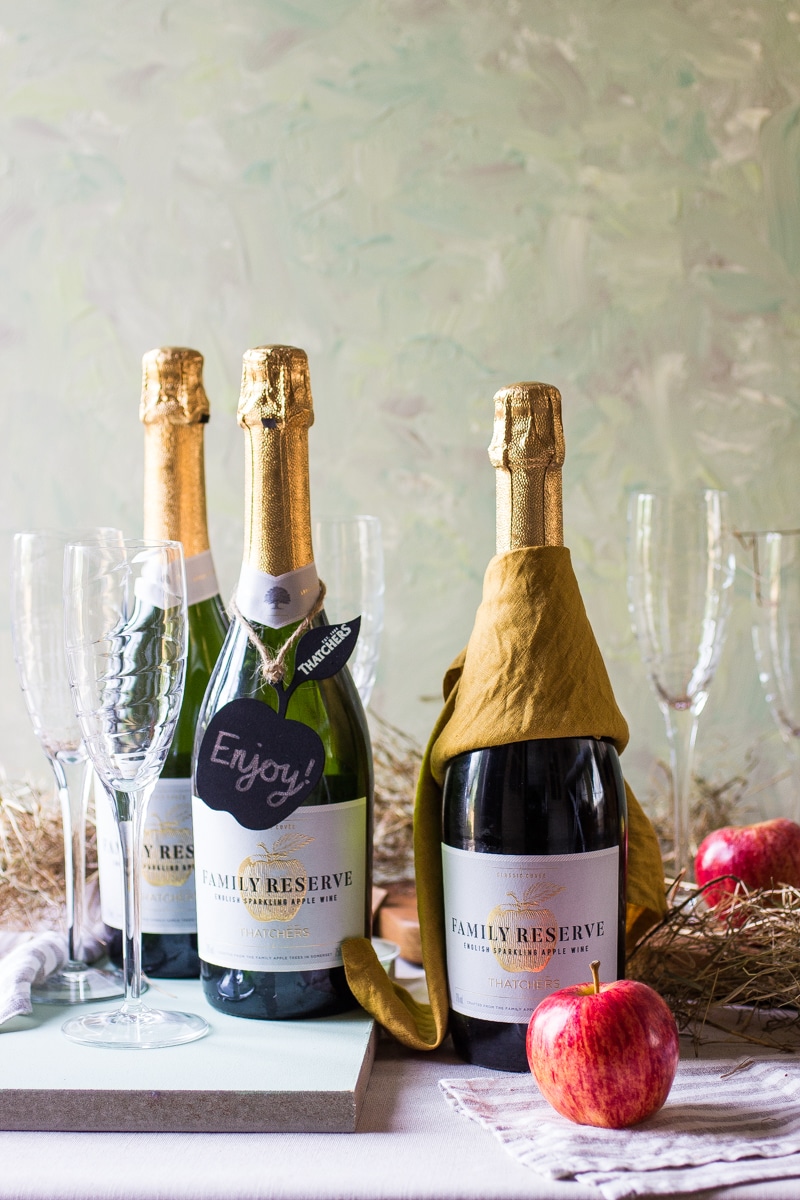 Somerset Sparkling Apple Wine from Thatchers, perfect for a celebratory treat up on our allotment
Our allotment plot has been under our care and supervision for a little over a year and a half. A small space of our own where we plant seeds, nurture vegetables, harvest ingredients for dinner, and where we can generally be healthy and self sufficient. That was the plan anyway. – The reality when we arrived at our plot one cold day in November, was an overgrown piece of field that was perched on a steep, windy slope, with clay for soil and thistles for plants. It was going to be a long slog to make this into something that we could use and enjoy.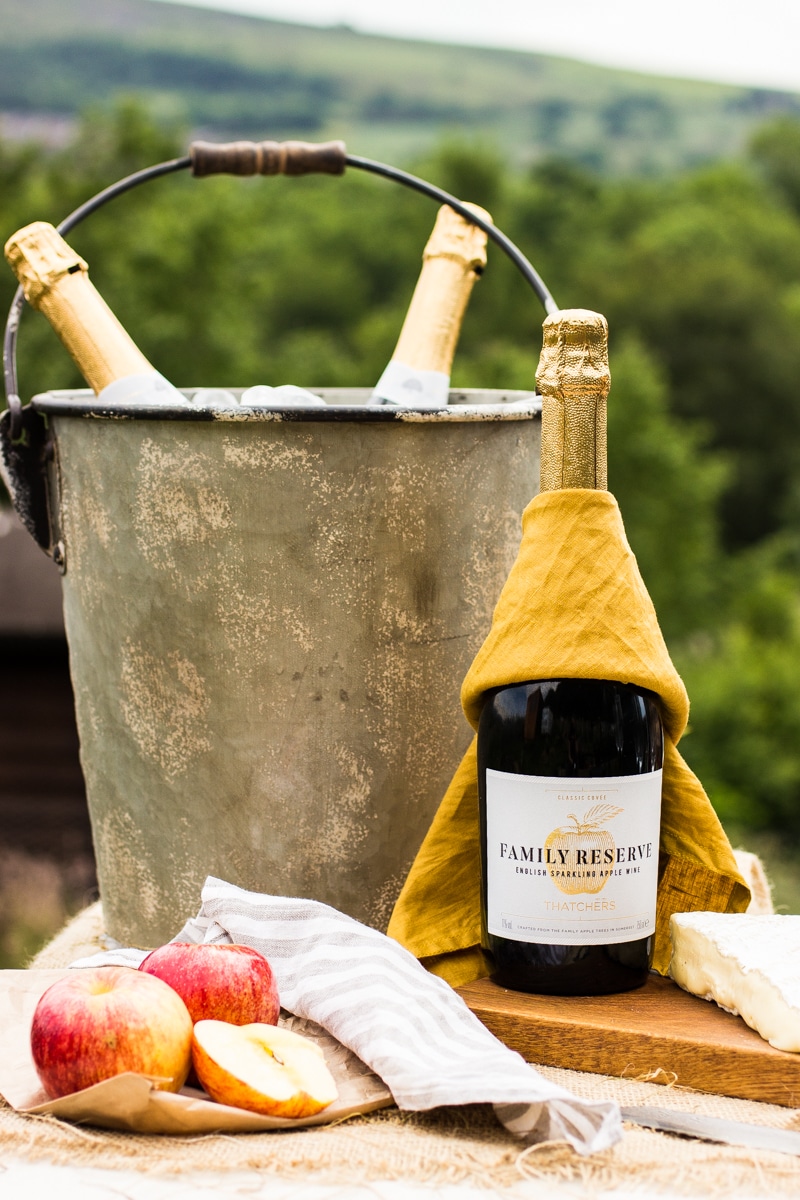 Celebrating our 'almost there' allotment – with Thatchers Family Reserve
18 months after taking on this task, I would love to be able to tell you that we have an ever-so-quaint, neat and tidy allotment plot, with an abundance of veg and spot to enjoy a cold beer or two and the end of a day of planting and weeding. We do, in a way – but its still a long way off being finished.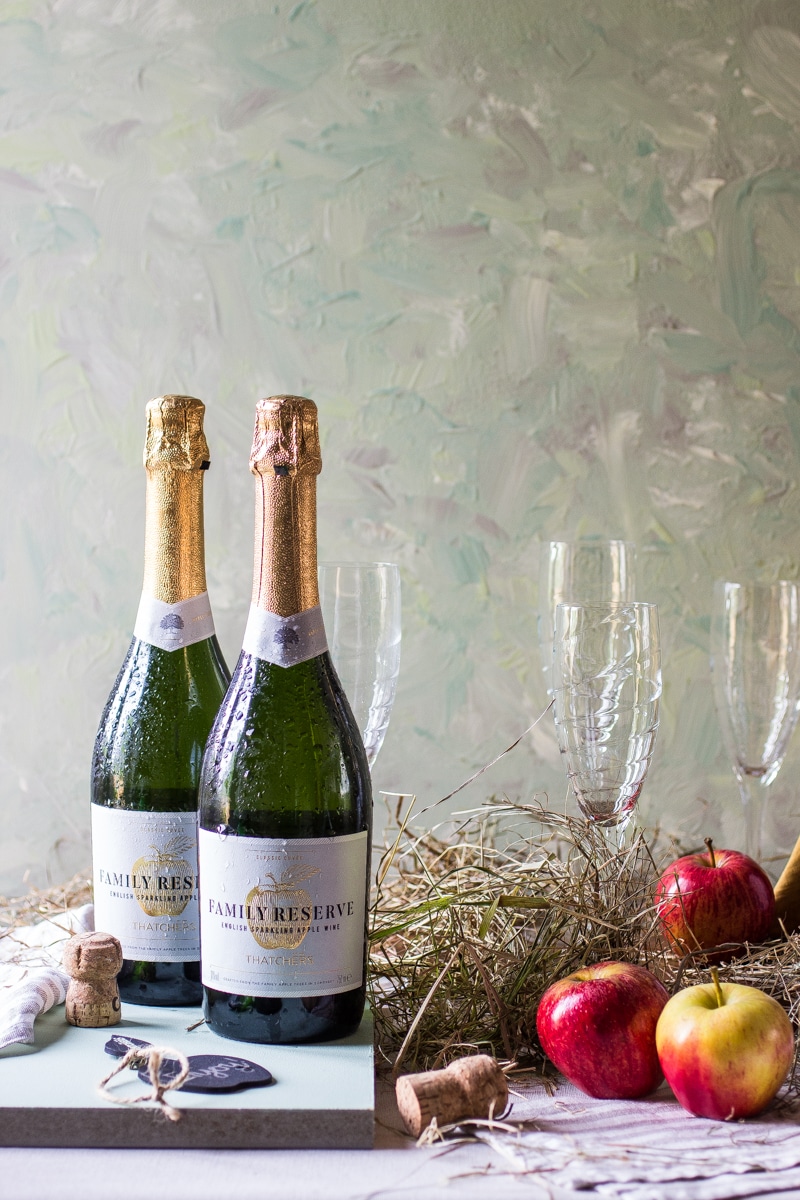 At some point our little allotment will be all about planting, growing and harvesting. But for the moment we are still levelling out, creating vegetable planters and setting up space for decking and pathways. Despite the huge amount of work done and still left to do, we are, actually, growing some vegetables and we're working hard on a Kitchen Garden. Therefore, even though we're still a way off a finished allotment, we will soon be able to start making meals using produce we've grown ourselves – and I feel that that deserves a little celebratory toast.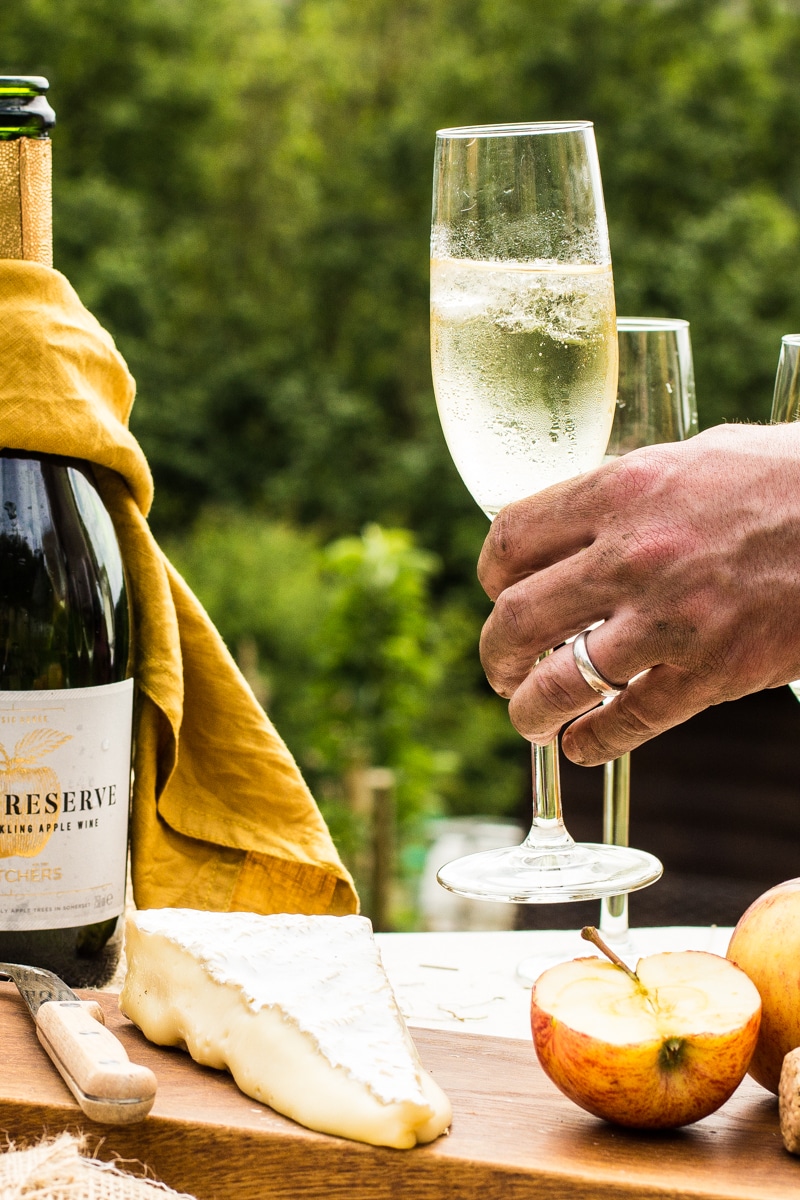 Thatchers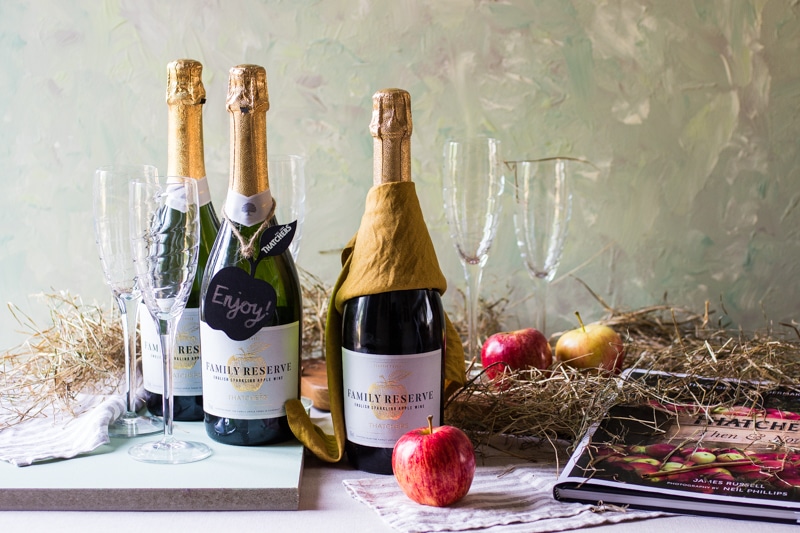 As Thatchers apples are generally picked, pressed and matured into cider it was lovely to receive a hamper from Thatchers with a bit of difference. Rather than their traditional cider I found a slightly more bubbly and sophisticated Thatchers Family Reserve sparkling apple wine. I was also surprised to discover that Thatchers Family Reserve wine is not a new thing. The recipe for these lovely bottles of fizz is a rediscovered, century old recipe, crafted by William Thatcher in 1904. – How incredible is that?? The flavour of this Classic Cuvee is dry, delicate and refreshing with a subtle hint of apple. So, so perfect for relaxing after a bit of a gardening graft on a hot, sunny day.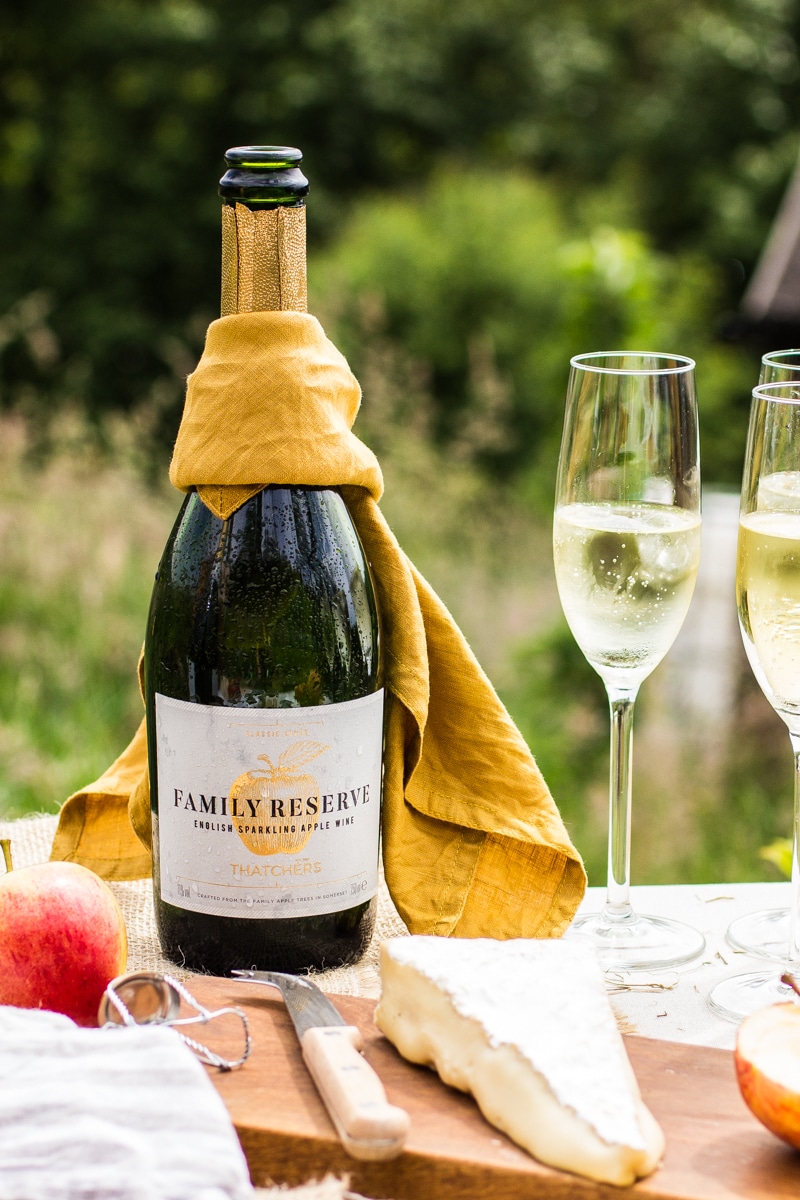 Where we're up to with our allotment project
The job list for the allotment is long, but its definitely a lot shorter than it was when we started. I'll be sharing a little more about our allotment journey and exactly what we've done in future 'kitchen garden' posts. But, if you happen to find yourself with a piece of field, which you want to turn into an allotment plot and your interested in what we've done so far. . . Heres the list of jobs we've been able to tick off!!
Cut down overgrown grass and thistles
Embed fence posts around the perimeter
Secure the plot with a chicken wire fence and tack to the fence posts
Add a gate to the entrance
Level the ground and dig in raised beds
Level the ground and retain earth with wooden sleepers for a greenhouse and shed
Erect greenhouse and shed
Paint the shed green as per the rules of the site
Flag inside the greenhouse and level the area outside this
Set up guttering and water butts (There's literally been no rain since getting this sorted – never been known!!)
Lay flags for a potato pot area
Plant small fruit trees, berry bushes, rhubarb and other smaller veggies in the raised beds
Cut back and hack away at the grass again
Attempt to mow the grass with a petrol lawn mower – so far unsuccessful, but we will persevere.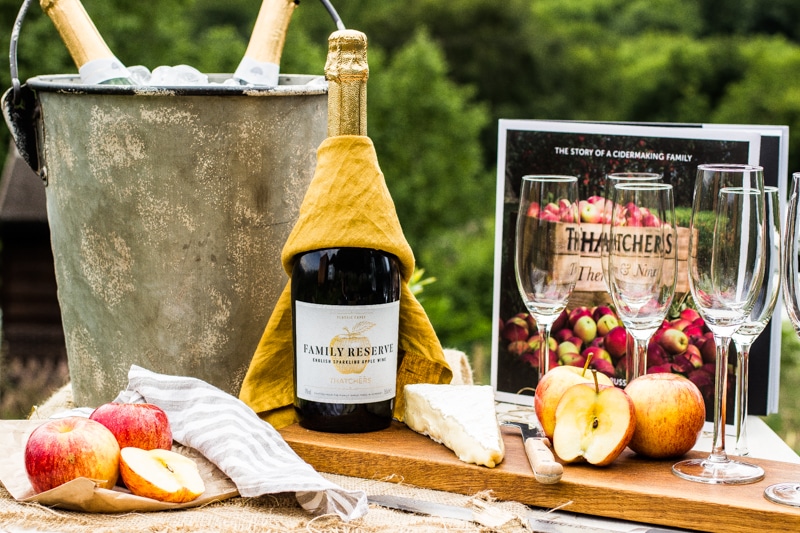 Phew – I think thats about it. And somewhere amongst all of that we're meant to be finishing building a pizza oven as well [laughs hysterically].
But for now its time to rest, enjoy our achievements so far and kick back with a flute of Somerset sparkling apple wine 🙂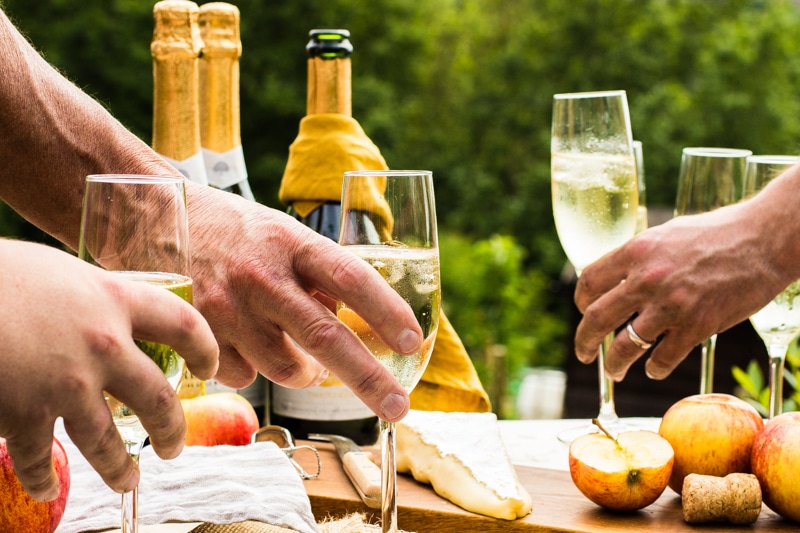 It also went down extremely well with a few of our allotment neighbours who happened to down-spades and come wandering over just as we popped the corks 🙂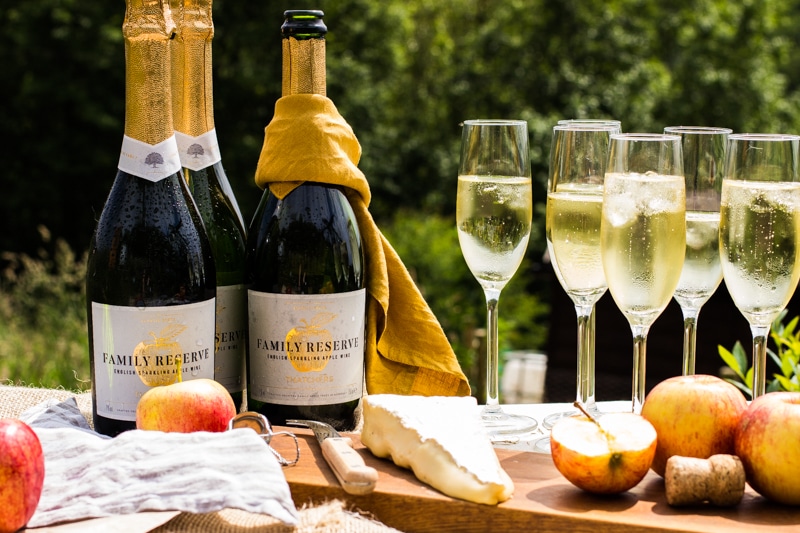 ProperFoodies Kitchen Garden
So heres a toast to a fruitful kitchen garden and hopefully the start of seasonal growing and seasonal recipes. I'll be adding more posts, to a new section on the blog (Kitchen Garden). This new section will include recipes based on home grown produce and posts about our allotment journey. So keep an eye out if you want to follow along 🙂
CHEERS!!
With great thanks to Thatchers for the opportunity to review their sparkling wine. This was a paid post and all thoughts and opinions expressed are my own.
Other reviews