ADVERTISEMENT FEATURE FOR LANCASHIRE FARM
'Dairy to be different' – the amazing tag line from the North West dairy; Lancashire Farm.

Lancashire Farm free range yogurt
Since the early 1980s Lancashire farm has been producing yogurt, using only natural and locally sourced ingredients. When they got in touch to ask if I would be interested in trying their new Lancashire Farm free range yogurt brand I was, of course, extremely interested to find out more.
Having always made sure to check for free range chicken and free range eggs it suddenly occurred to me that I never really thought about if my yogurt was free range. As my yogurt consumption is quite high it probably is something I do need to be thinking about. If milk is the only ingredient in my yogurt then, where does the milk come from? How are the cows kept? are they free to roam the fields or not? Do they have a good quality of life?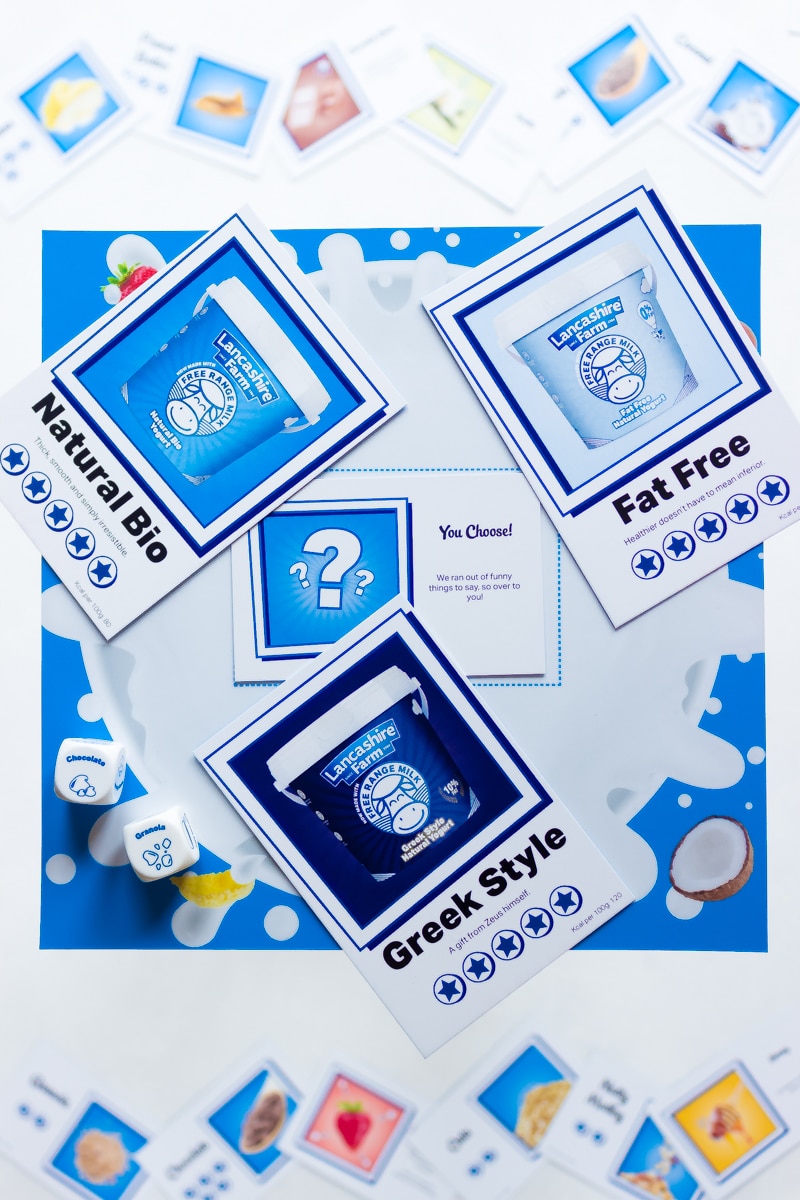 First free range yogurt
Lancashire Dairies has opened up my eyes. But more importantly they have introduced me to their lovely yogurts – which by the way are rich, creamy and everything I would hope for in a yogurt. Particularly the Free range Greek style yogurt, which is so thick and luscious you would be forgiven for thinking it was freshly whipped double cream. Honestly, this yogurt could be used as the filling for cakes!!! – not a bad idea actually!
As the producers of the first free range yogurt, Lancashire Dairies really aren't messing about. They are really doing everything by the book with natural ingredients, quality and taste tests and even a Grazing Guarantee. Their Grazing Guarantee ensures that their cows are free to roam the fields at least 150 days of the year.
Find out how I got on with literally buckets of yogurt
Lancashire Farm Rochdale
Lancashire Farms use free range milk from a range of local farmers who all benefit from selling free range milk. The Lancashire Farm website talks about how farmers save money on feed and bedding and also receive a premium price as a thank you for embracing free range on their farms. The website also has a great slogan of 'Happy cows make great milk'. – which makes me smile 🙂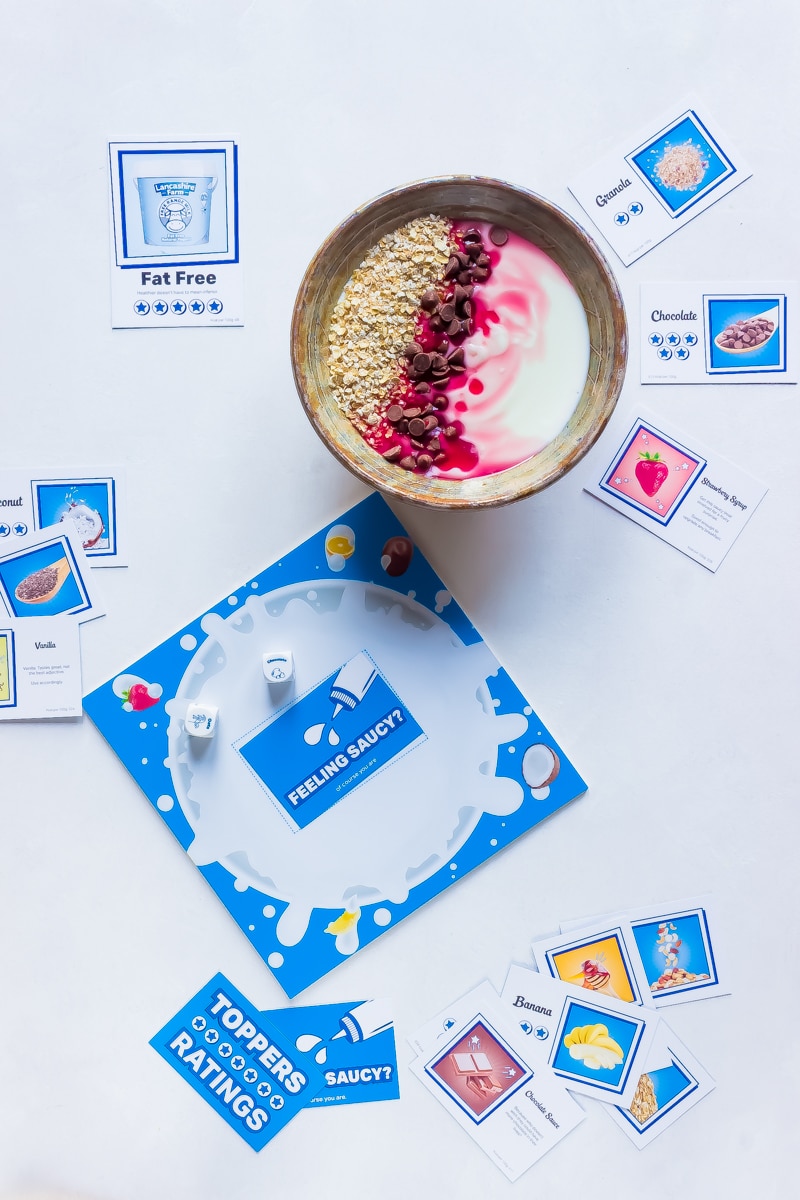 The taste test
So what about the taste of the actual yogurt. – The proof is in the pudding after all!! Lancashire Farm provided me with 3 of their free range yogurts: Greek style yogurt, Natural bio yogurt and Fat free natural yogurt. Along with this was a plethora of toppings and sauces to help make the yogurt-tasting extra special. Chia seed, coconut and vanilla syrup was a definite hit and I wouldn't be in any rush to say no to having granola and chocolate chip again 🙂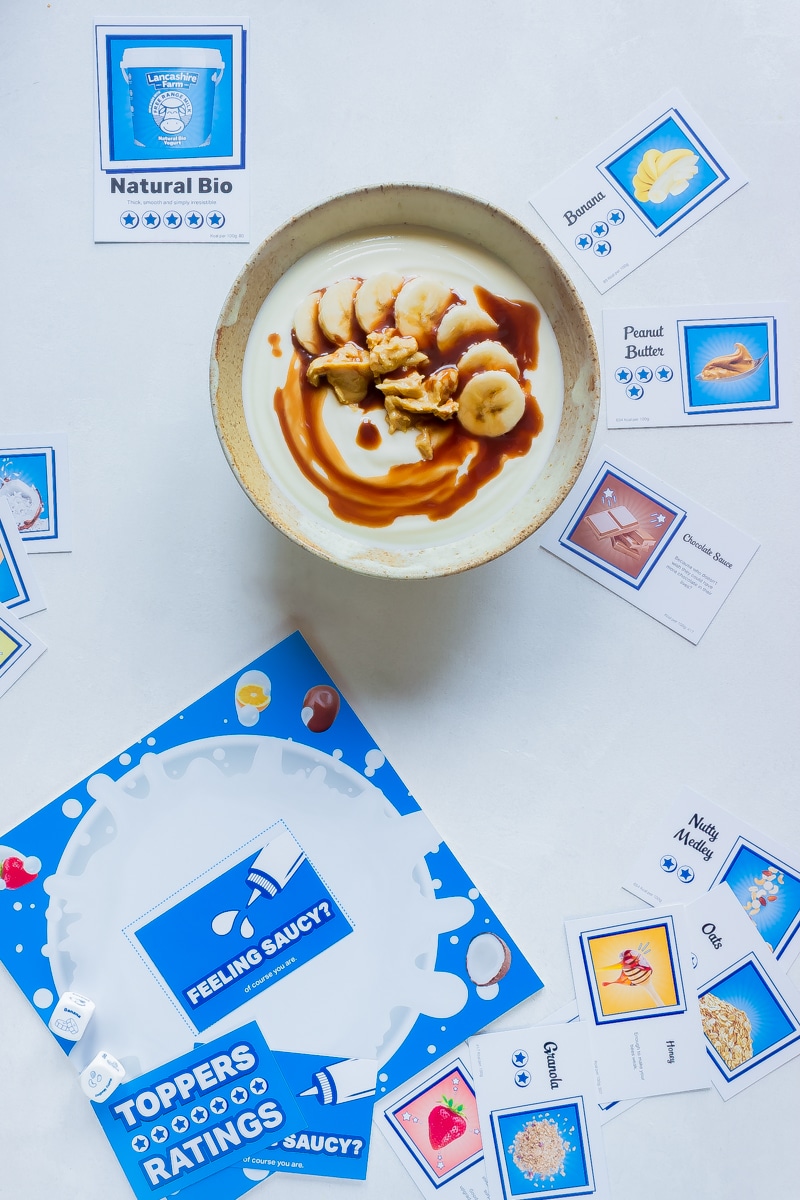 Find out more
To find out more about these fantastic yogurts hop over to the Lancashire Farm website. The yogurts come in varying sizes from 85g all the way up to 1kg buckets and theres even a few fruit yogurt options available as well!! I definitely fancy a try of the mango or the coconut ones 🙂
Lancashire Farm free range yogurt is available to purchase at Tesco, Morrisons, Sainsburys, and Iceland to name but a few!
For a couple of recipe ideas that use yogurt have a look at my homemade mint ice lollies and my sweet potato beef burgers with tahini yoghurt sauce.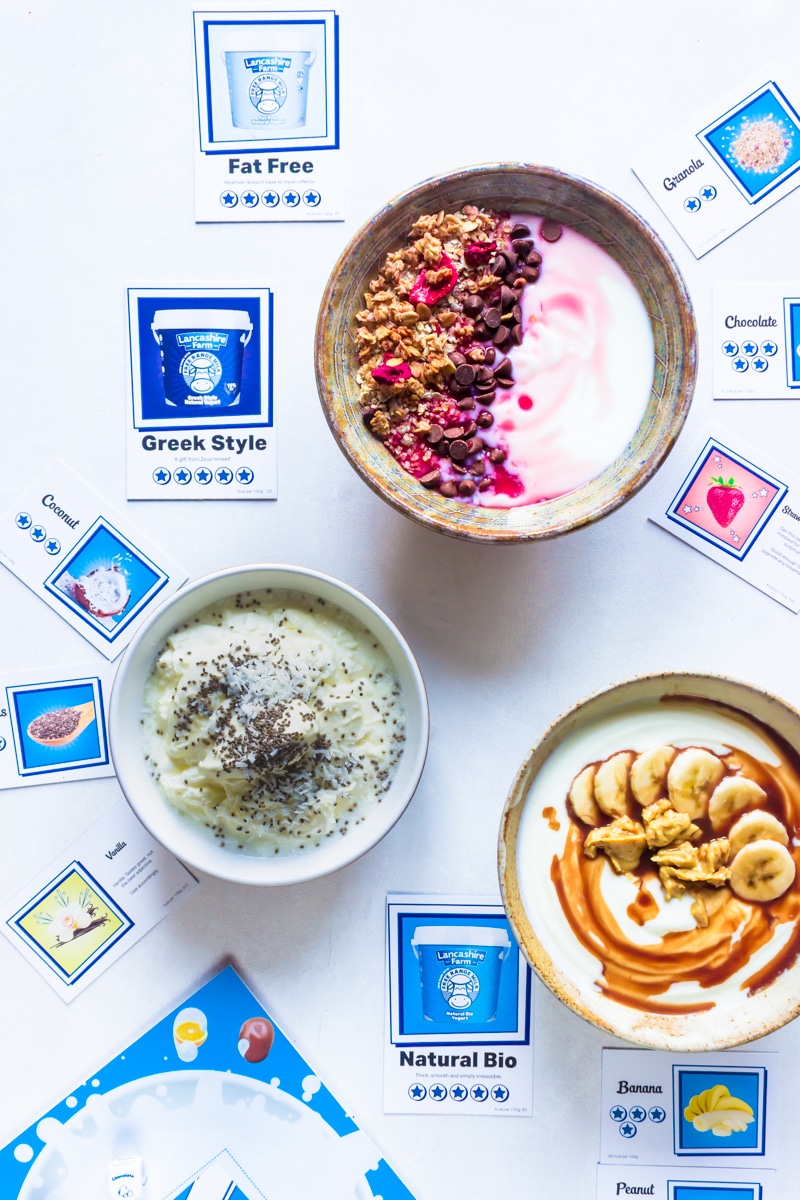 Other product and restaurant reviews