If I told you I was going to start using nothing but local farm-style suppliers for my food shop from now on would you think it difficult? Expensive? Unachievable? Just a phase? . . .Maybe you already use local food producers as much as you can? Or maybe, like me, you haven't really ever given it that much thought?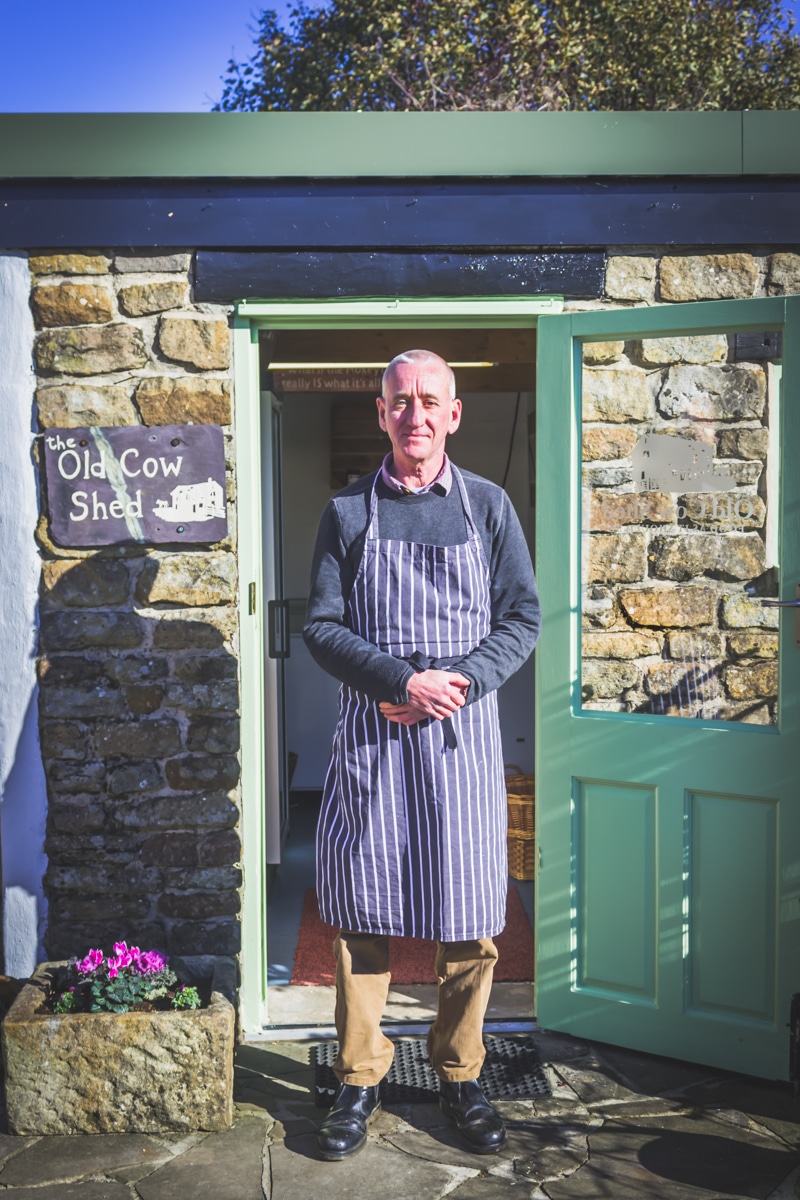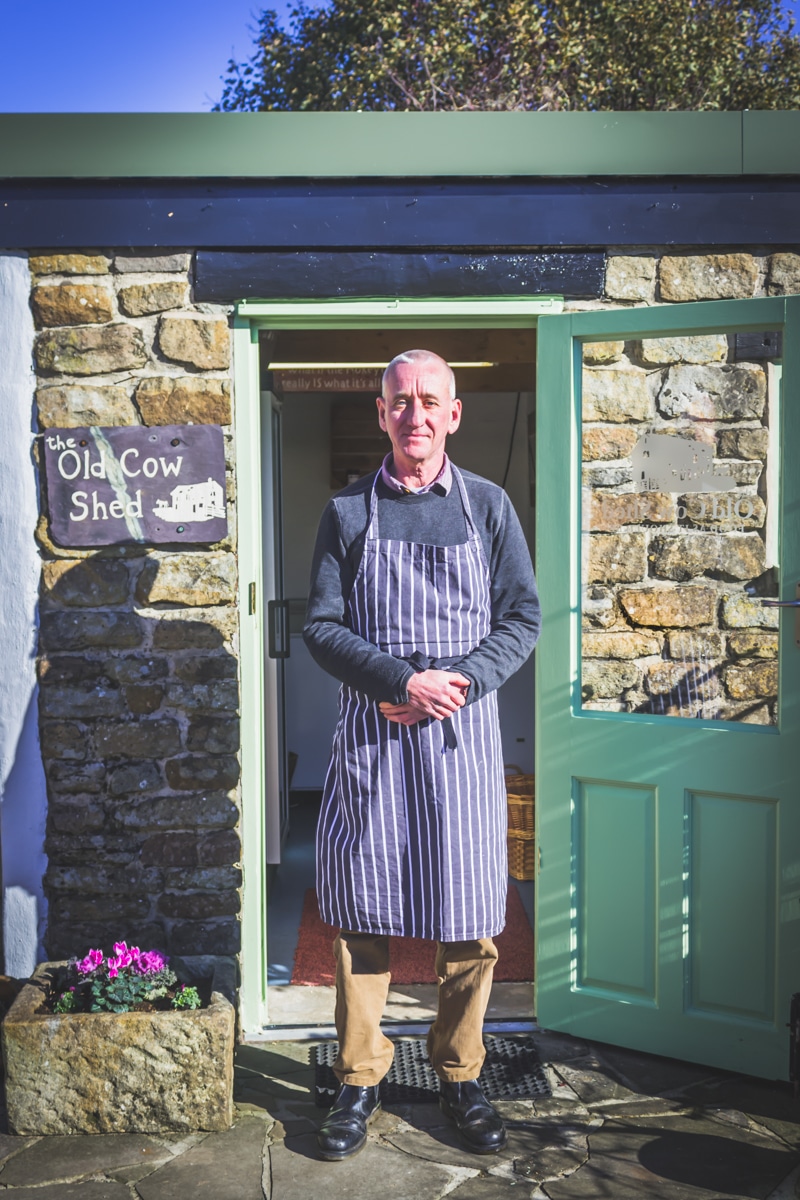 When I found myself standing a thousand feet above my home town, with nothing but clear blue skies overhead and luscious green fields all around, I immediately felt that this was a million times better than any trip to Tesco or any so-called, hassle-free delivery from Asda. Idle sheep were roaming about freely and in the background hens were clucking happily to themselves. I could have been anywhere in the world, when actually I was a short 5 minute drive from my own front door. – Maybe Dorothy knew what she was talking about after all and maybe I just needed some ruby slippers to get me walking in the right direction…
*           *           *           *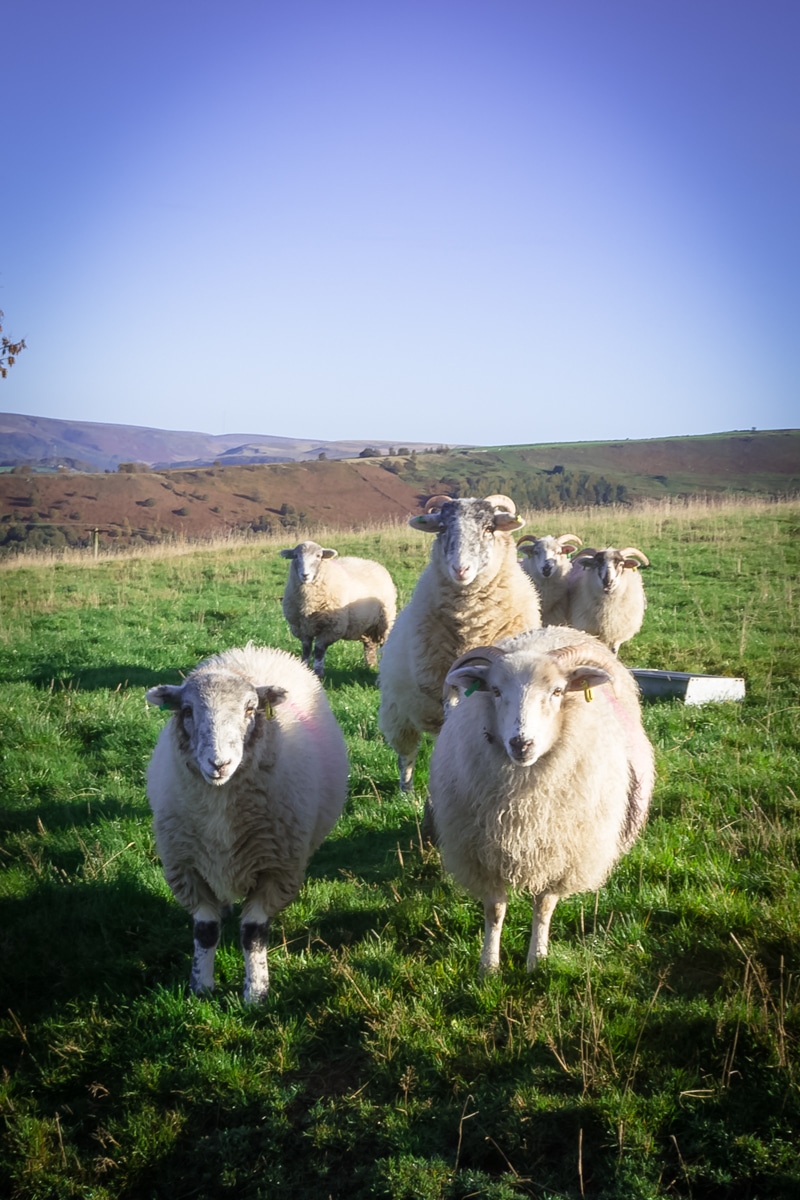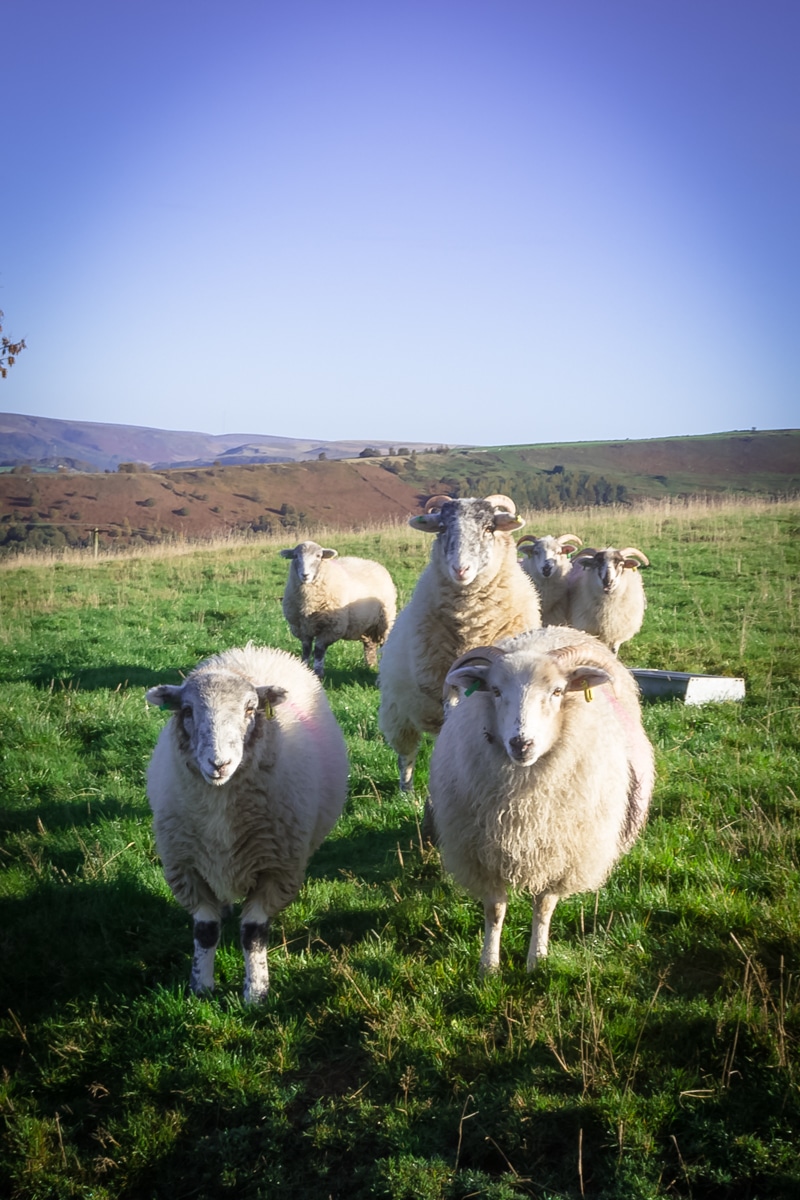 The Old Cow Shed
It was a Thursday and I had invited myself along to The Old Cow Shed, a small-holding, smokehouse and farm shop that sits just on the edge of my town and has sat there for some 2 and half years without me ever knowing of its existence.
The base of this small holding is a traditional farm-style house with out-buildings to the side and attached to this; an impressive smokehouse with a sturdy iron door and quaint stone chimney. The house, and therefore name of the business, is a 17th century, converted cow shed, owned by first generation farmer Richard; chief meat smoker and curer.
Arriving at the Old Cow Shed is an adventure in itself with small signs that point in the general direction and then eventually lead down a narrow country lane, lined with fields either side.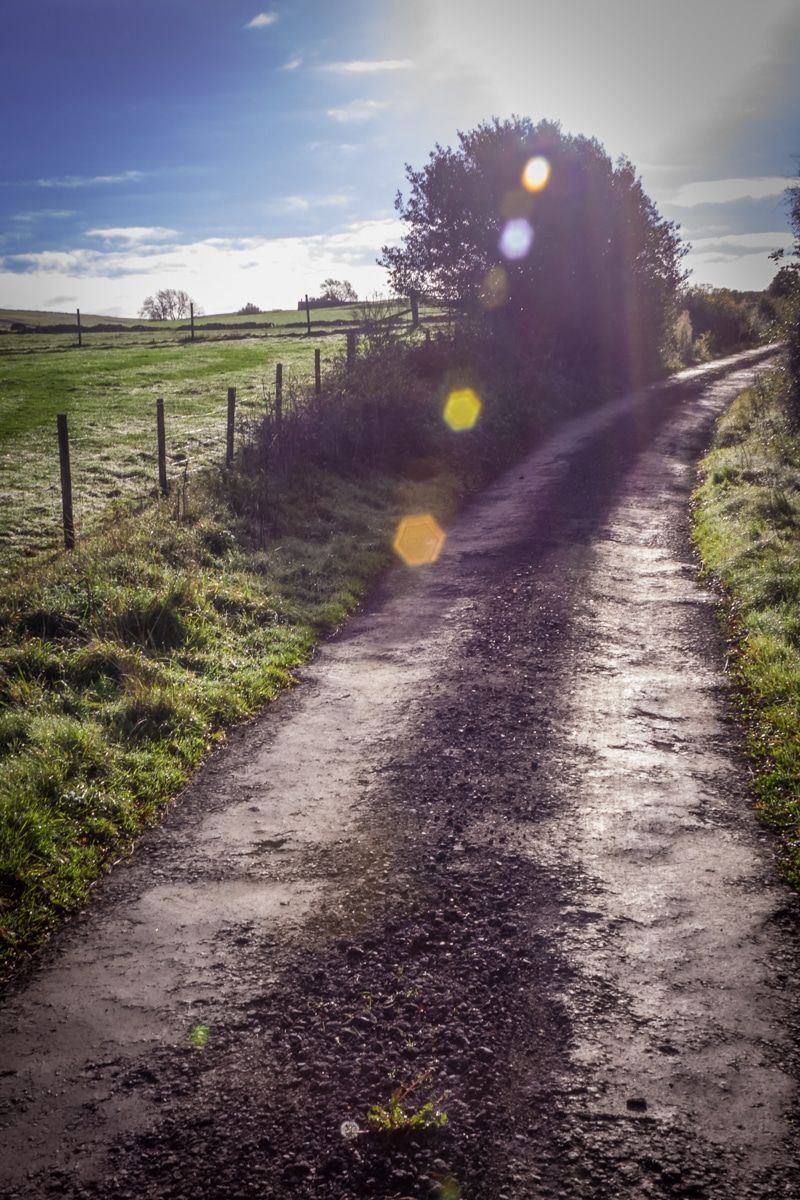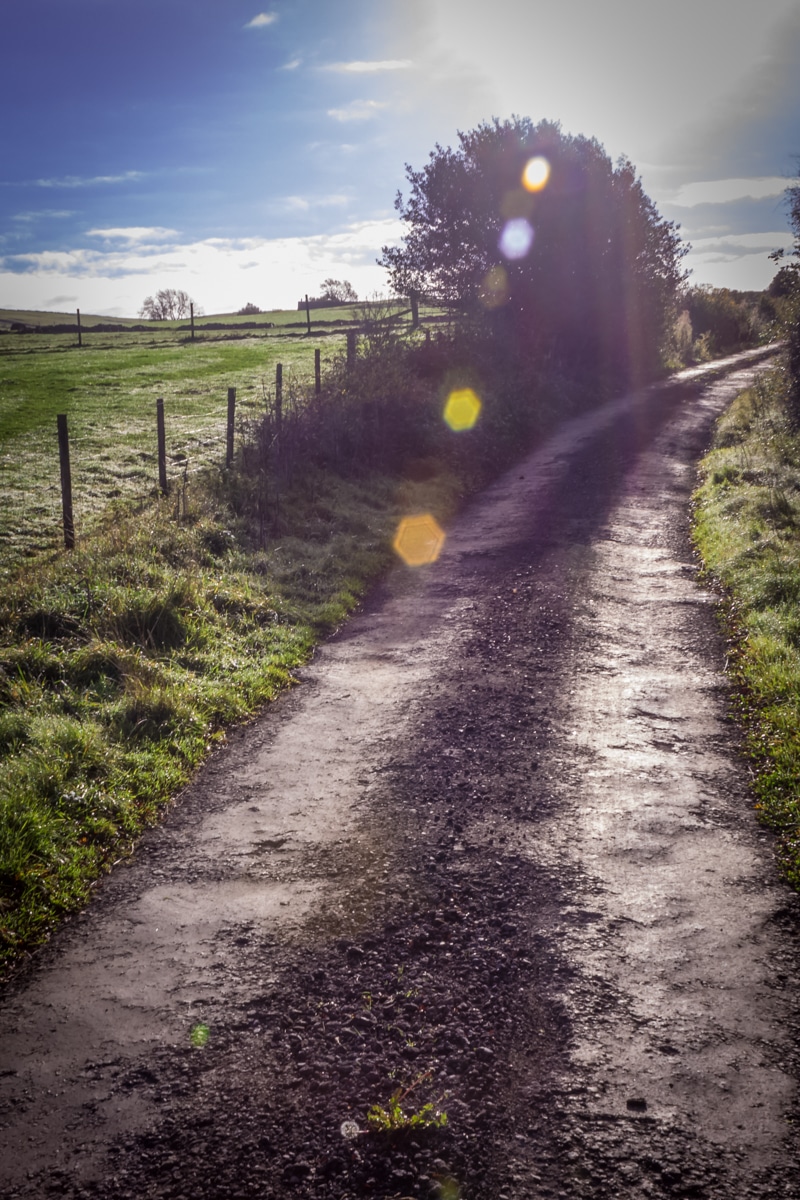 I pulled onto a cobbled area and saw Richard sat on a bench outside his converted cow shed, taking in the day. – And more than likely waiting for me. I'd rang ahead earlier that week and warned Richard that I'd like to go up and have a snoop around. I'd been on the Old Cow Shed website and was intrigued by the smokehouse, the small holding, and the little business that seemed like something off the 'Good Life'. I was immediately greeted by his lovable Springer Spaniel; Dd, and felt more than welcomed as Richard came sauntering over, smiling and offering me a cuppa.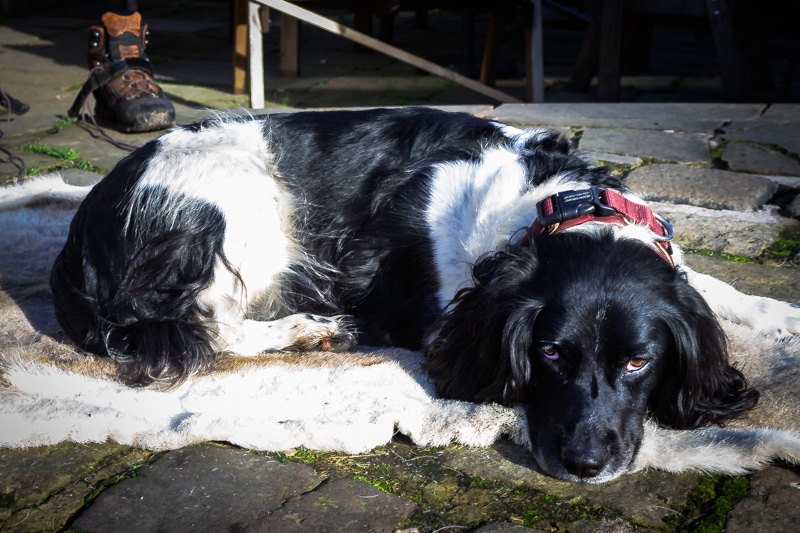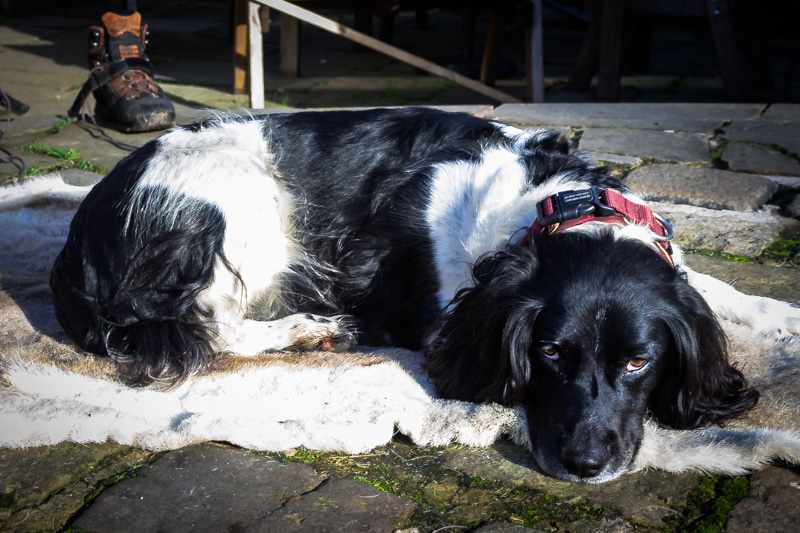 The weather, I must admit was absolutely spot on for an autumn morning in the middle of October. Slightly chilly with crisp, clear blue skies. The leaves on the trees were silent and golden and the dew, from an earlier frost, lined each stem of grass like a tiara. It really did feel like it had all been carefully planned and laid out just for me.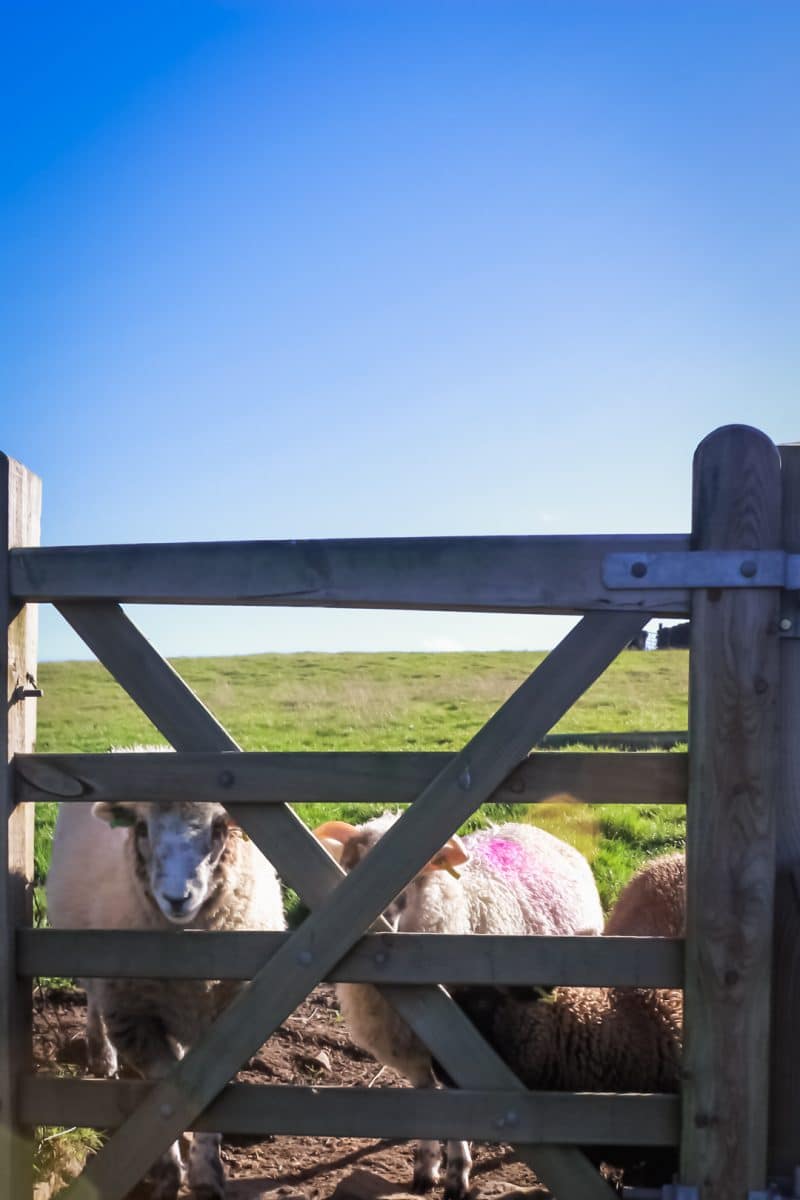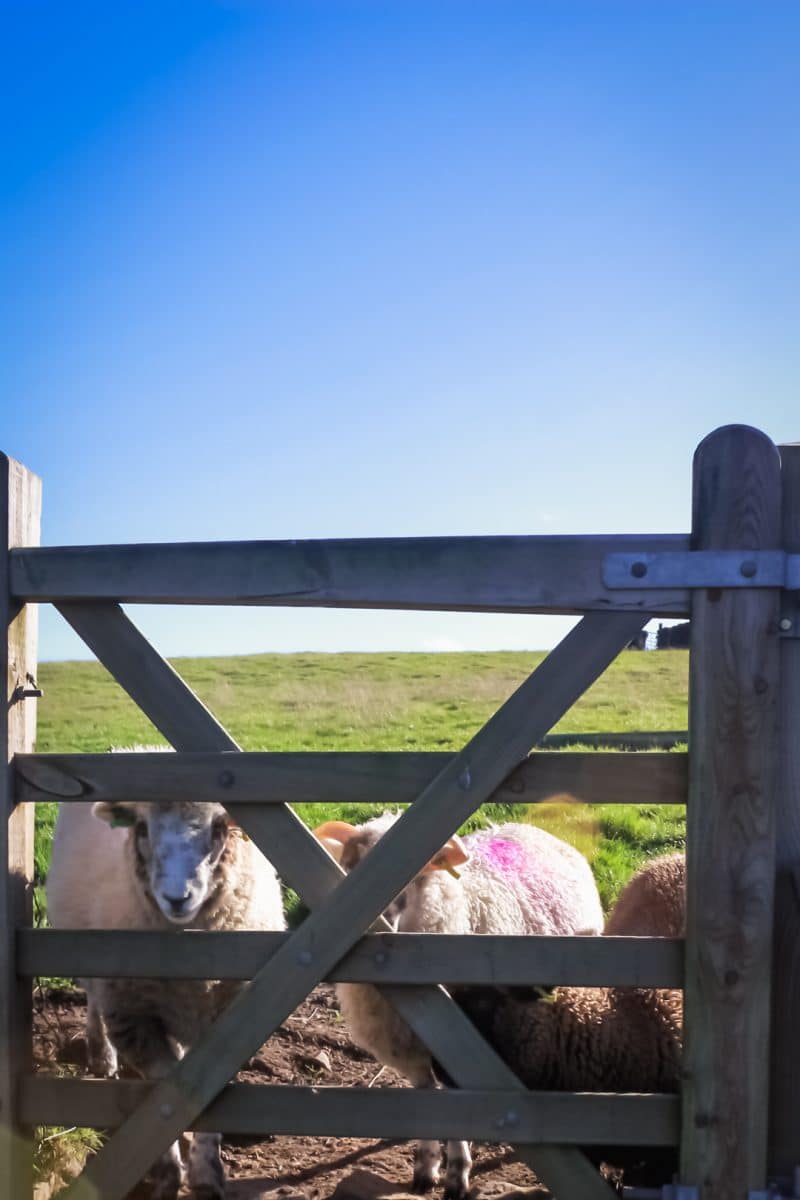 Scrap the cafe idea – and any other whimsical ideas I've had in the past – surely this was something to aim for?!!
The start of the Old Cow Shed; local smokehouse and farm shop
Richard and Hazel have been set up in Chisworth for 4 years and opened their business 2 and half years ago. Despite appearances, they were relatively new to the game back in 2014. Richard explained that once they had settled into the property, the addition of a smokehouse, home grown veg, hens, and even the keeping of sheep and pigs, had all come as a gradual thing. With each new year came a new addition. "We learnt as we went" chirped up Richard, as I looked around at his set up and his fabulous achievement. Certainly, not an easy thing to undertake I'm sure. I know it will have been, and still will be, extremely hard work. But still – jealous?? – for sure I was jealous. What a fabulous lifestyle and business.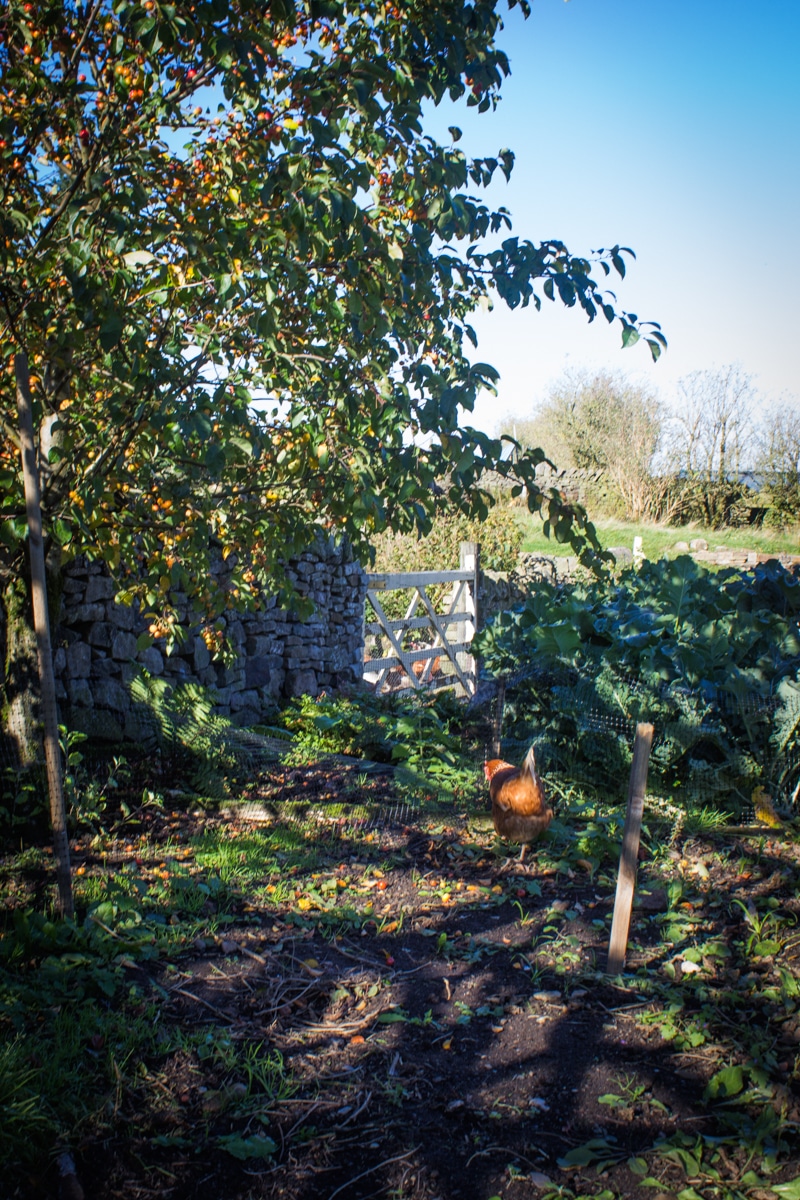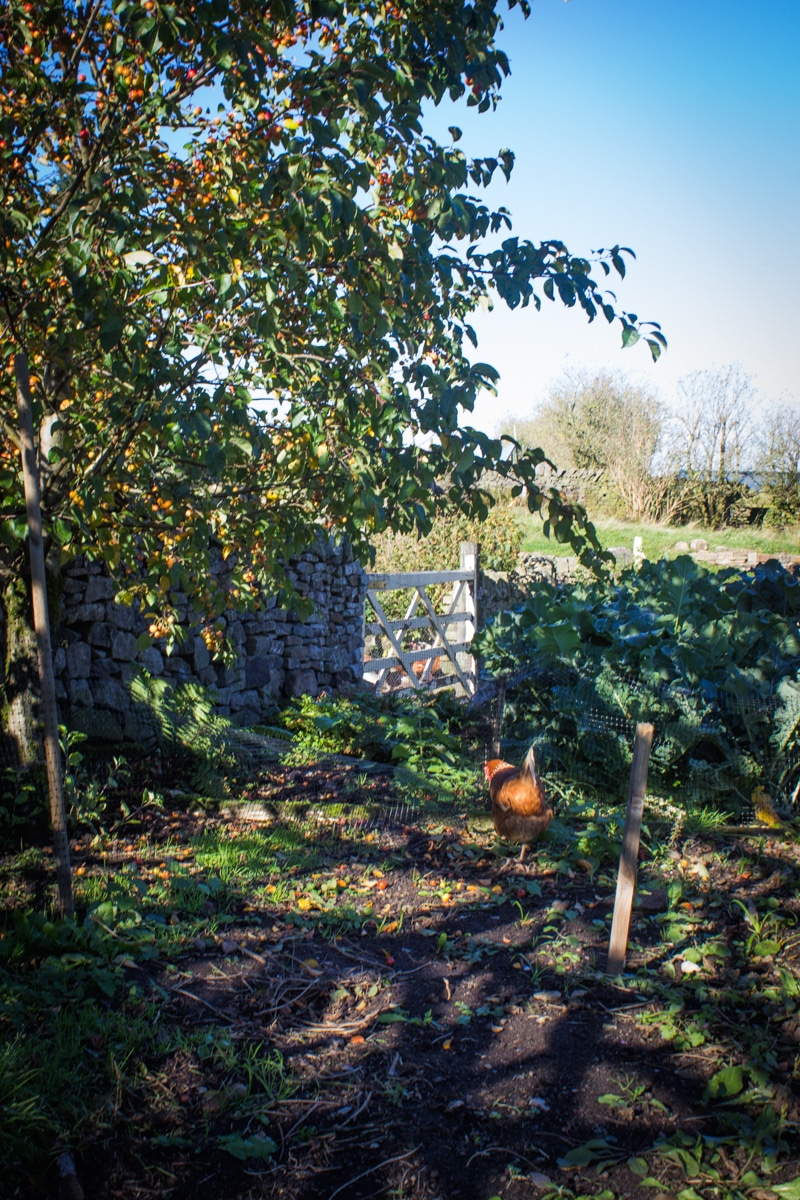 So how did this all come about for Richard and his wife? A couple who had worked in office jobs for most of their lives. "We had become disenchanted with your so called farm shops" explained Richard "stocking mass-produced jam with gingham tops and other produce of questionable origin". Richard is tremendously proud of his produce and takes immense care in selecting his suppliers – even requesting photos as proof of animals being reared outside. Richard continued "its taken us a while to stock chicken meat, due to not being able to find a suitable supplier where we could be certain that the chickens were reared in an environment that was truly free range"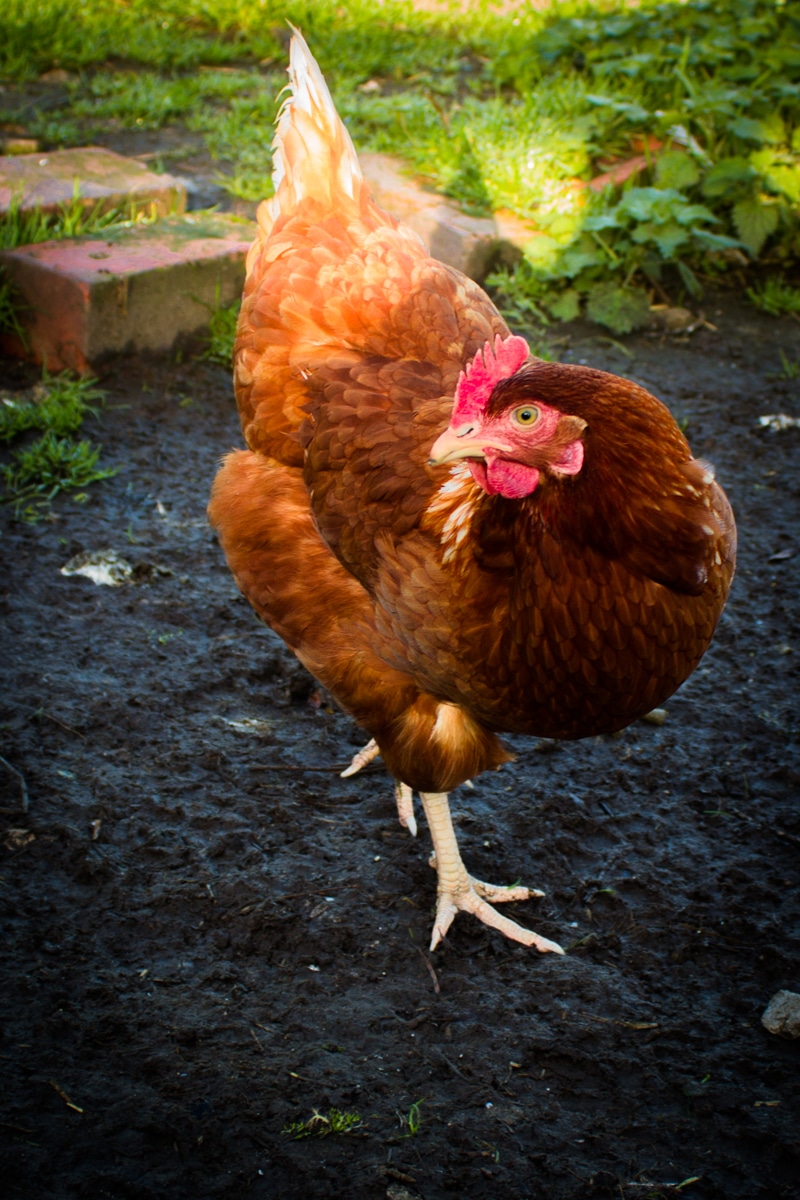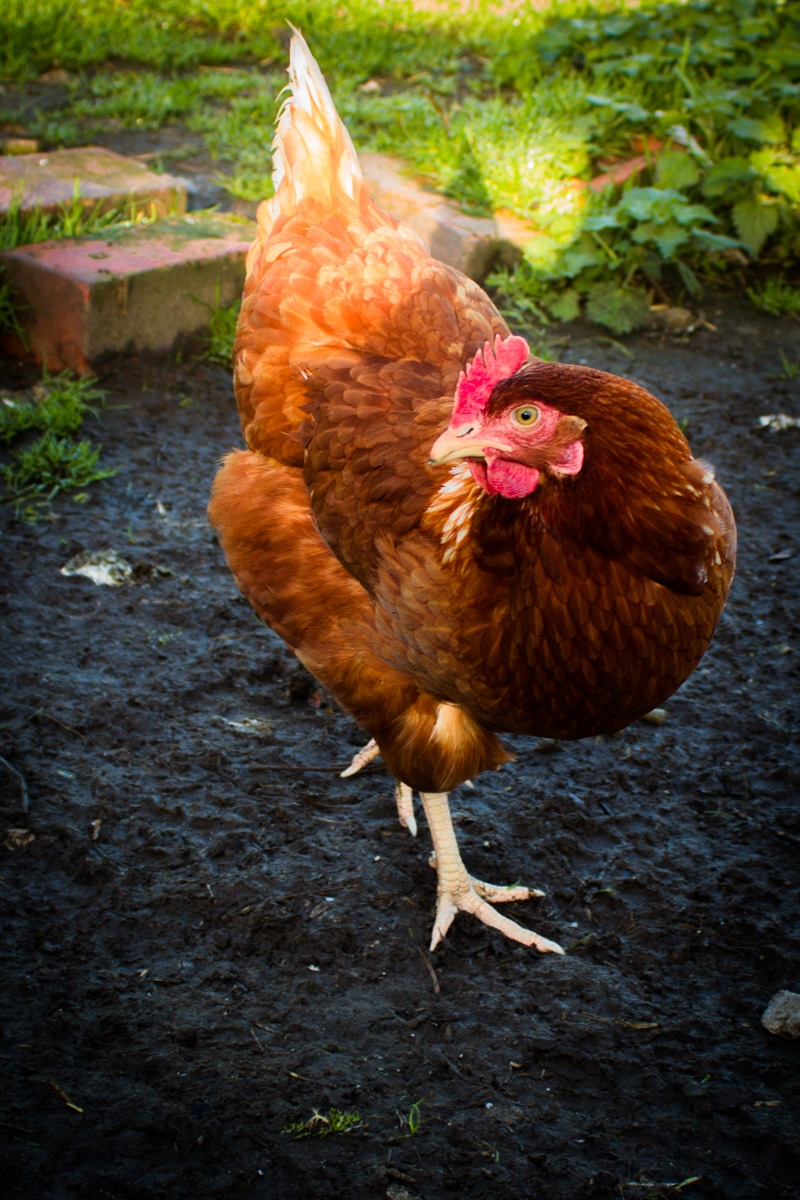 What does the smokehouse and farm shop sell?
Richard and his wife offer a wide range of home smoked meats, cheeses, and fish and these are prepared by Richard and cold smoked overnight in his hand built smokehouse, using a selection of sawdusts for extra flavour.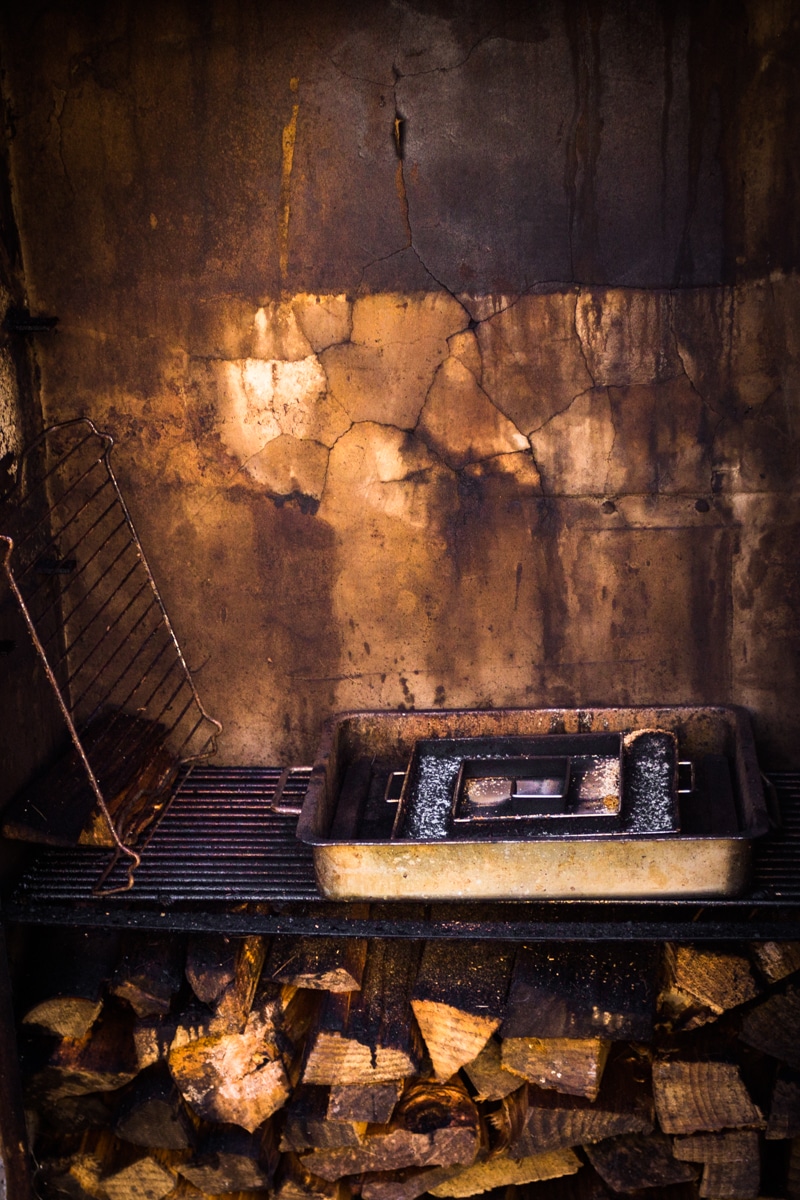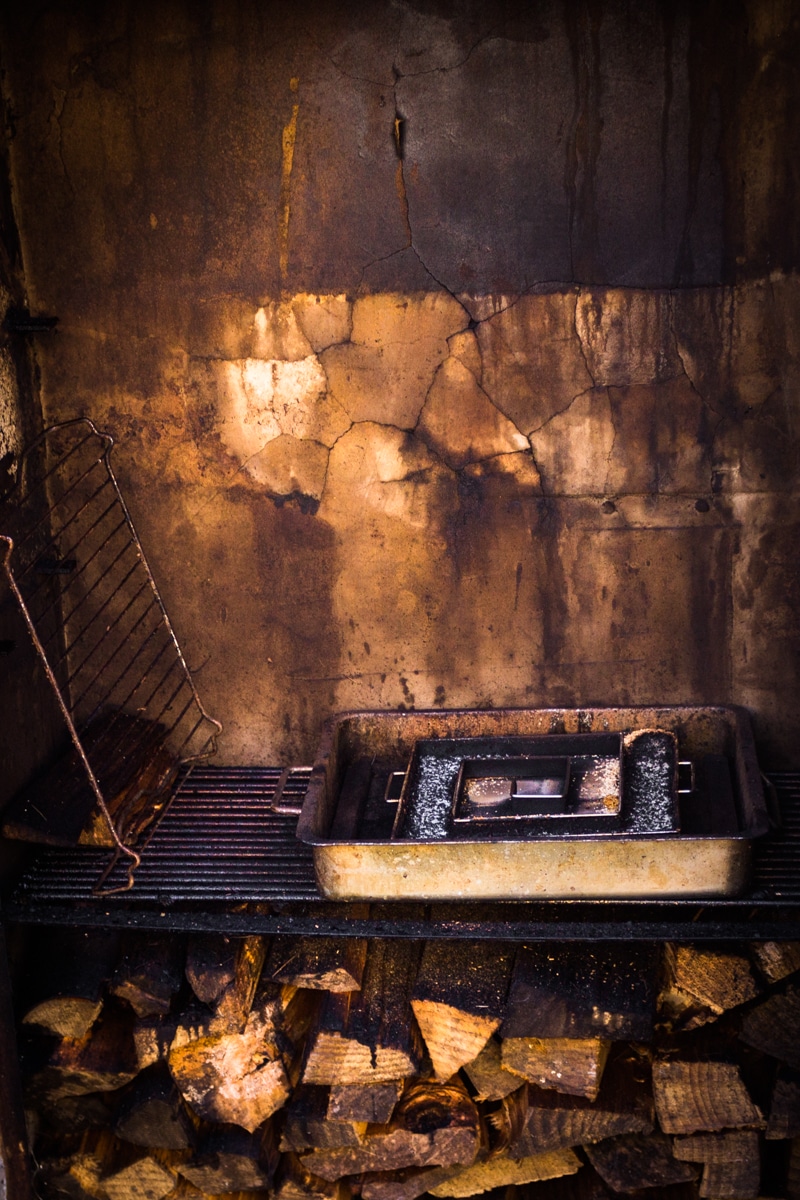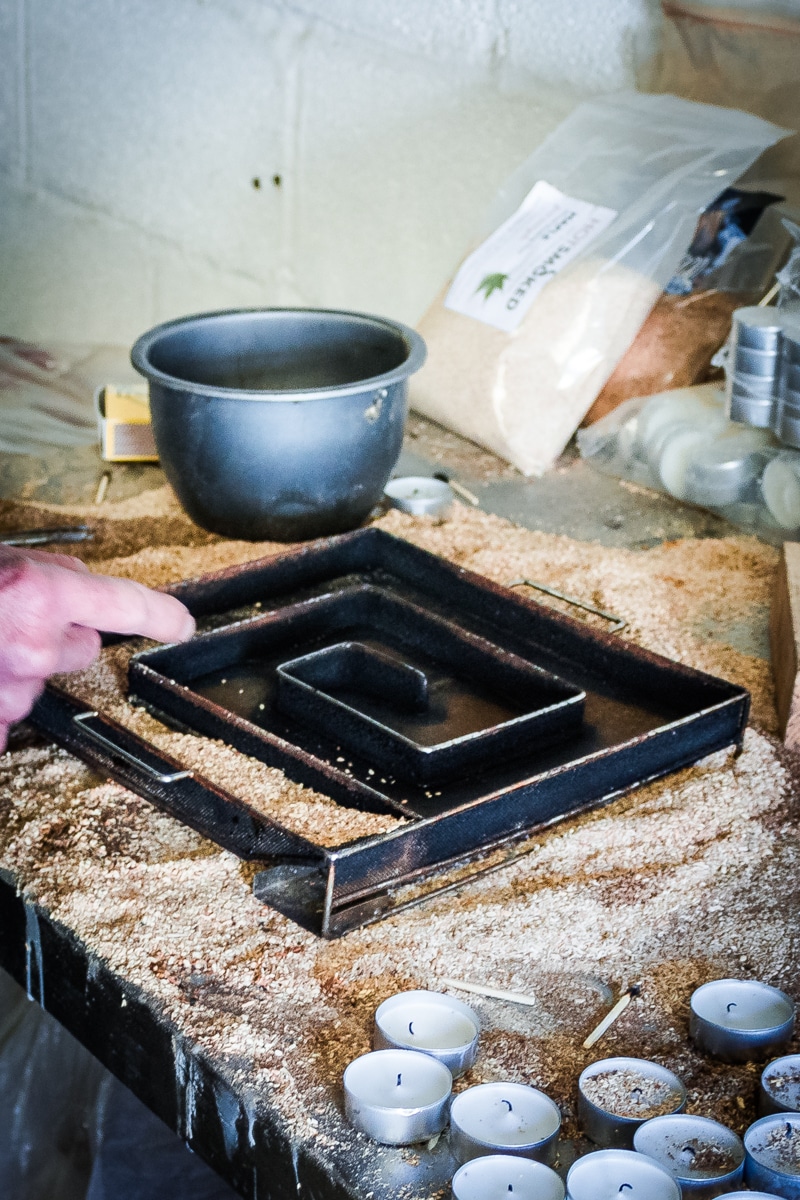 Richard also makes preservative-free sausages with his own special mix of herbs and spices. In addition to his wonderful meat selection, Richard also supplies eggs from his free range hens, other carefully sourced meats and cheeses, and a fabulous selection of homemade pickles, chutneys and jams. I definitely need to go back when they have their hazelnut and wild garlic pesto in stock!! I honestly don't know where they find the time.
Back to basics
Having a small business such as the Old Cow Shed on my door step is truly fantastic and it's all too clear to me that this is how I should be shopping. Local foods, local farming, businesses with animal welfare at the heart of everything, and businesses that make us more aware of where our food is coming from. Not only is this better for the local economy and local farming, but it's also a more sustainable way, and certainly more enjoyable way to purchase our food. I do love the idea of going back to basics, living off the land, eating with the seasons and being more aware of the relationship we have with our food.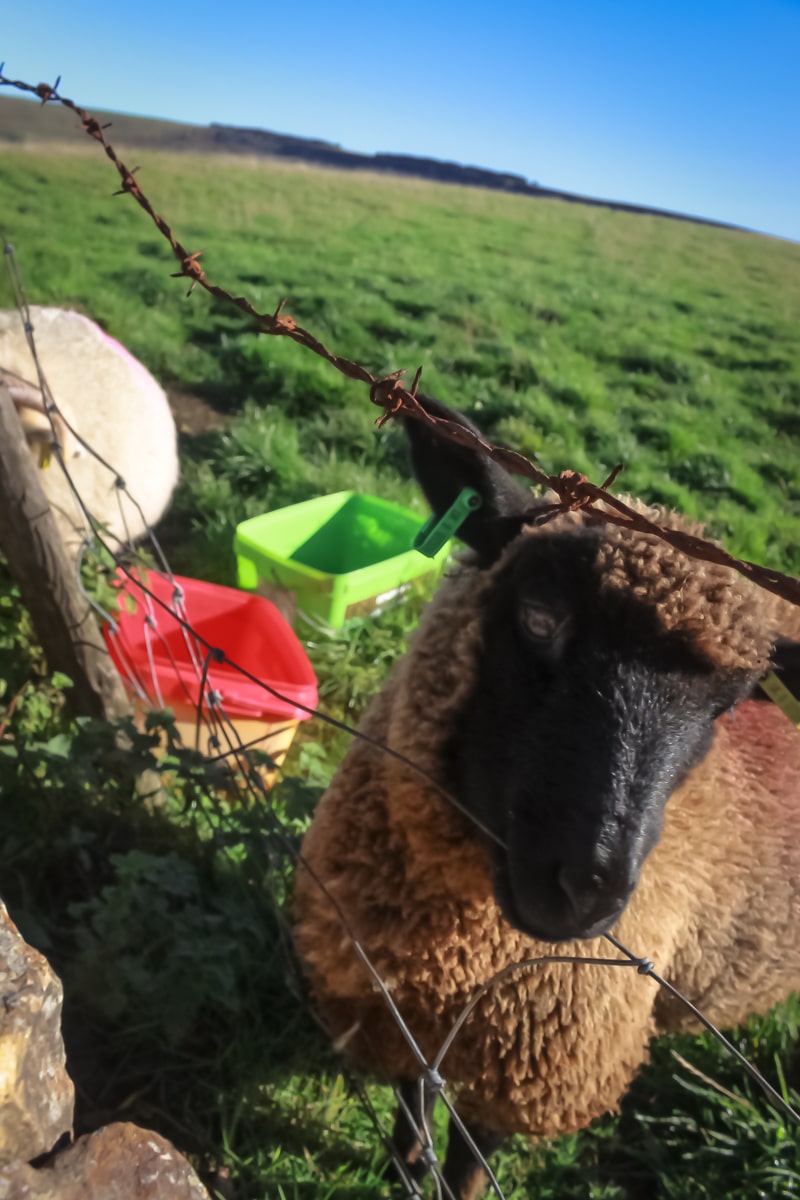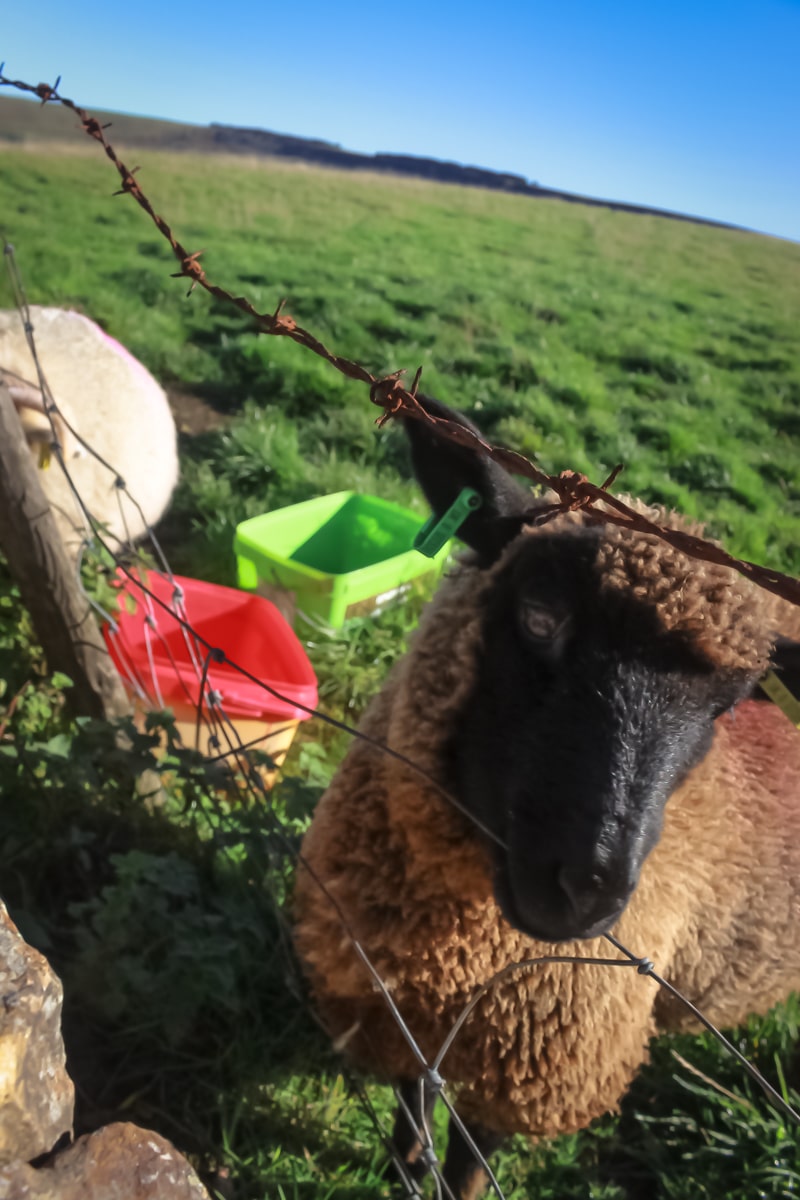 Local foods and farming
I hope this is the start of a beautiful friendship. Not only with Richard and Hazel but with as many other local businesses I can find. Please do follow along if you're interested. I've already sourced a couple of other local food businesses and will be writing about as many as I can. I'll also be talking about my continued journey from supermarket to shopping local.
The Old Cow Shed can be found at: Moorside Farm, Higher Chisworth, in the High Peak (SK13 5SD), which is just above the village of Chisworth. Watch out for the signs for directions. Richard and Hazel are open for business Wednesday – Friday, 10am – 5pm and Saturdays, 10am-4pm. For more details head over to The Old Cow Shed website.