Popcorn bites flavoured with pungent horseradish, refreshing lime and nutty ground coriander. A perfect snack for adults and kids, which is super easy to make and great for on the go.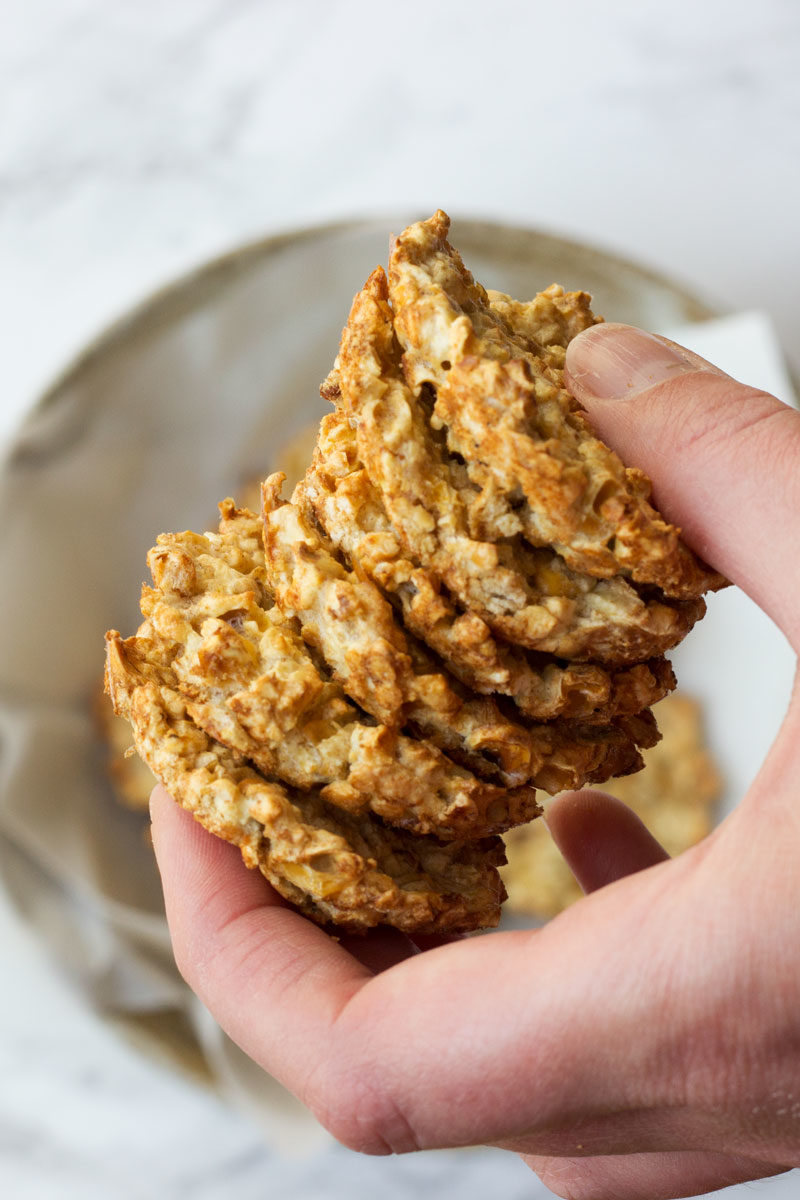 Every time I go to the cinema I'm greeted with the warming smells of sweet popping corn, piled high in the glass compartments of the ticket counters. The aroma is so enticing and I always think that a large bag of popcorn would go down rather nicely whilst enjoying a film.
But here's the thing – I don't like popcorn!!
I'm definitely more of a crisp or nacho kind of girl. Despite having a real love for the smell of popcorn, I just don't get on with the taste or texture of it. So what to do…
Popcorn with a twist
This recipe is my new gluten free, dairy free, 30 minute healthy snack and if, like me, you don't like popcorn, this is definitely the best way to have your cake and eat it too – so to speak. But don't feel left out if you're a massive popcorn fan – this snack might just tempt you as well and give you a little bit of variety when it comes to homemade treats. The great thing about popcorn is that its a ready made sponge and with the right method it can be used to soak up a variety of flavours. Sometimes just a few ingredients can go a long way in a recipe – and in this case it completely changes the taste and texture.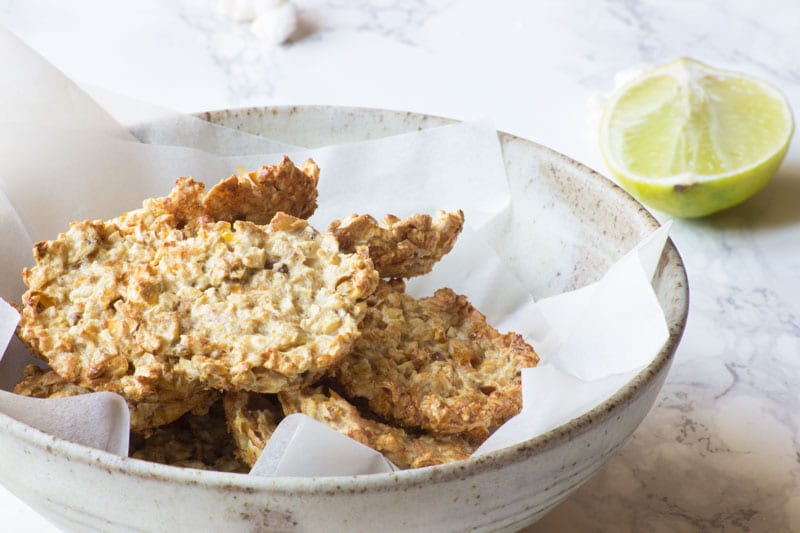 To make these popcorn bites I added just 4 ingredients to shop-bought popcorn: egg whites, ground coriander, horseradish sauce and the juice of a lime. Thats it – really easy and a really affordable recipe. Apart from the popcorn itself, I already had all these ingredients in my cupboard.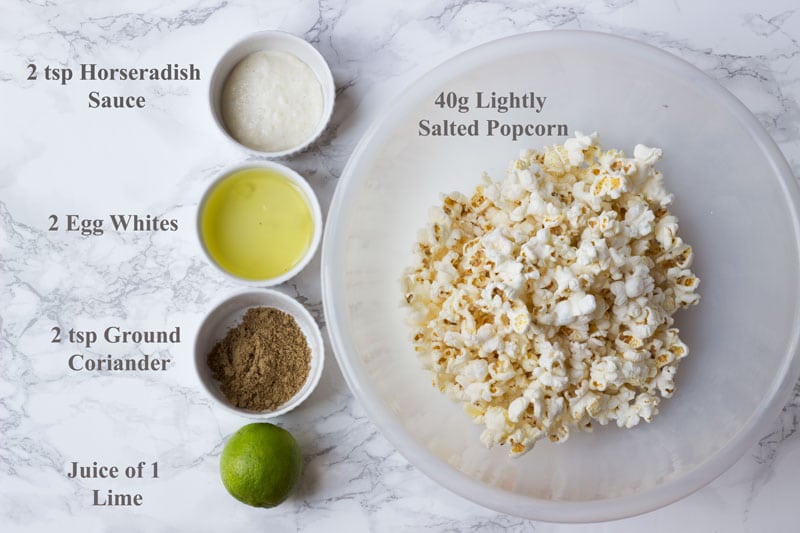 The method for the recipe is really very easy as well, with a simple mixing of all the ingredients and then the use of a bun tray to shape and bake the bites.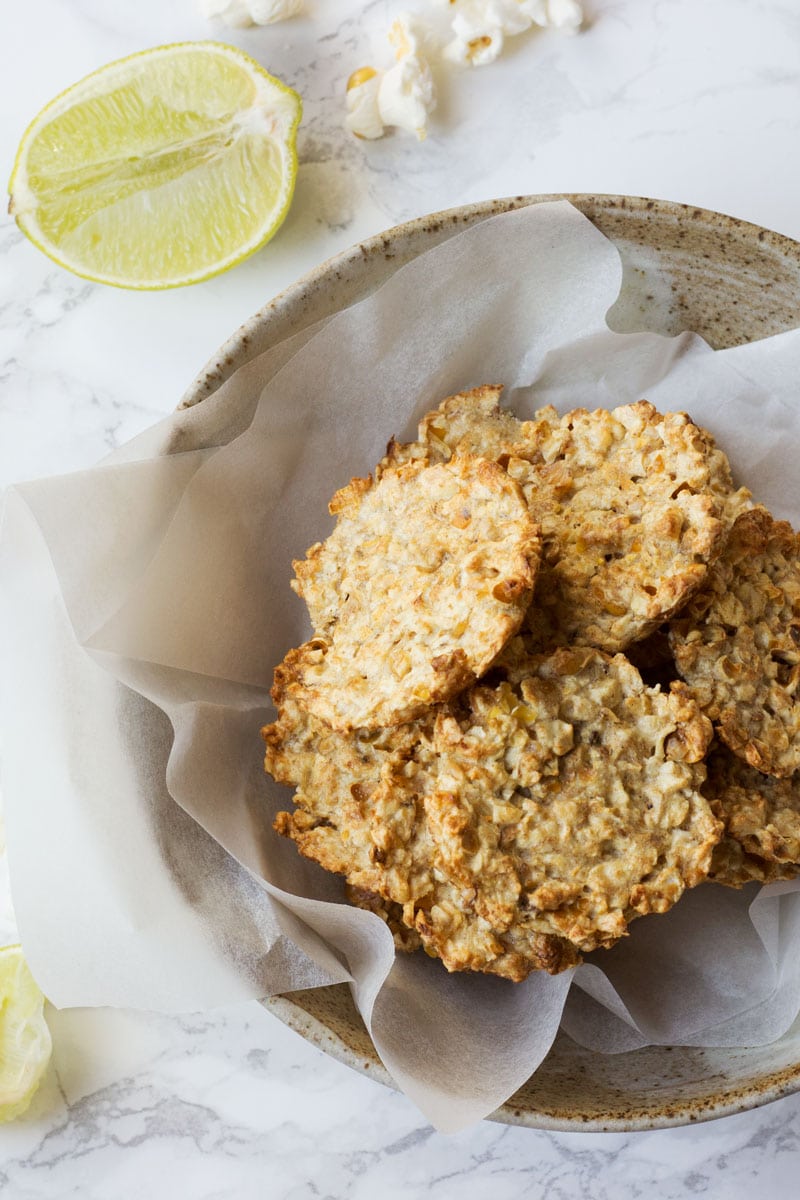 Although they don't crisp up completely, these bites have a much denser texture than popcorn and give you something proper to sink your teeth into. The zesty flavours provide a moreish snack that is perfect for sharing or for that 3 o'clock hunger pang.
Enjoy!!
**Estimated nutritional information per popcorn bite and per 100g of popcorn bites. If you want to find out more about how the information is calculated and the sources used, please refer to my Nutrition Information Guide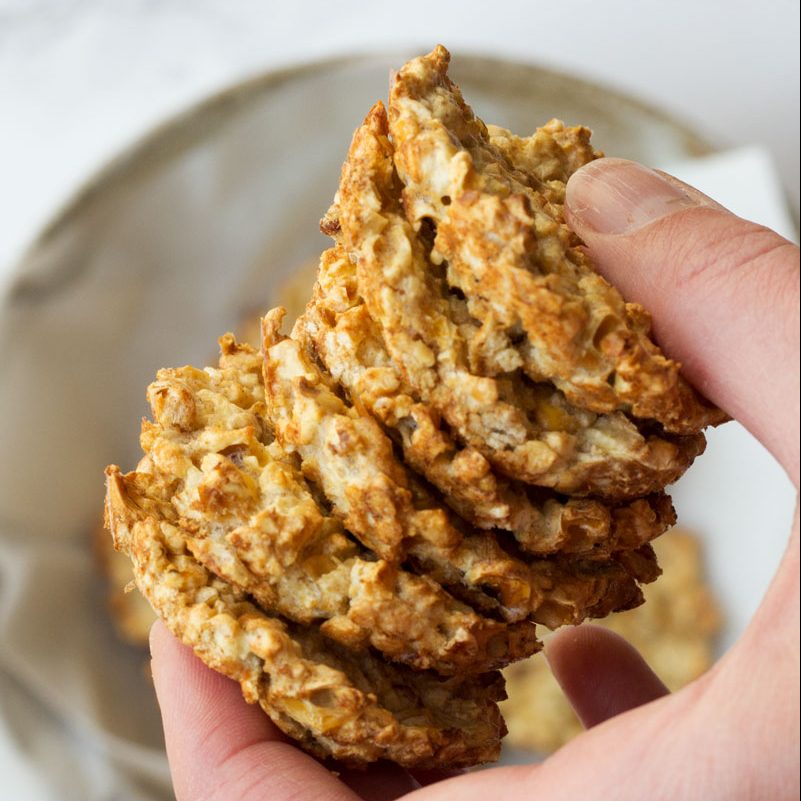 Popcorn bites flavoured with Coriander, Horseradish and Lime
Popcorn bites flavoured with pungent horseradish, refreshing lime and nutty ground coriander. A perfect snack for adults and kids, which is super easy to make and great for on the go.
Print
Pin
Ingredients
40

g

shop-bought lightly salted popcorn

SkinnyPop Original popcorn is a nice healthy option

2

tsp

horseradish sauce

2

large eggs

2

tsp

ground coriander

1

Juice of lime

Butter or oil for greasing baking tray

Extra wedges of lime of squeezing over the top
Equipment
1

shallow bun/mince pie baking tray
Instructions
Pre heat the oven to 180 degrees C

In a bowl mix together the horseradish, egg whites, coriander and lime juice. Use a whisk to fully combine if necessary.

Next use a sharp knife the chop the popcorn into smaller chunks (Each piece into 2 or 3 chunks).

In a large bowl combine the egg white mixture with the chopped popcorn and mix well with a wooden spoon.

Use a non stick bun or mince pie tray and lightly grease with oil or butter. Use a teaspoon to place equal amounts of the mixture into each of the wells of the bun or mince pie tray. Use the back of the spoon to push down the mixture and shape to the base of each well.

Place the tray in the centre of the pre heated oven and bake for 15 minutes or until golden brown.

Once out of the oven use a spoon or thin spatula to remove the bites before they cool.

Pile into a bowl, squeeze over extra lime juice and serve.

The popcorn bites will keep for up to one week in a tightly sealed container.
Nutrition
Serving:
14
g
|
Calories:
19
kcal
|
Carbohydrates:
2
g
|
Protein:
1.3
g
|
Fat:
0.8
g
|
Saturated Fat:
0.1
g
|
Polyunsaturated Fat:
0.1
g
|
Monounsaturated Fat:
0.2
g
|
Fiber:
0.8
g
I am linking this recipe to #cookblogshare hosted by hijackedbytwins, recipesmadeeasy, everydayhealthyrecipes and Easypeasyfoodie. I am also linking to #whatsfordinner? hosted by TheLazyGastronome, #brilliantblogposts by honestmum, #CookOnceEatTwice hosted by seachingforspice, treatpetite hosted by thebakingexplorer and #recipeoftheweek hosted by a mummytoo.