Rebooting
Week 4 of the 6 week reboot is officially done and dusted and this week was no alcohol and miracle mornings. You can read about what I've been up to in previous reboot weeks in the follow links:
 
Wine
So first off, I think its important that I say how much I love wine. Not in an obsessive, I need a drink way, but more of a relax, savour the moment way.
…. Well….Ok…sometimes it is 'I need a drink', but for the most part I'm drinking for the enjoyment of the wine and not to get drunk.  I really do have a great appreciation for wine and after visiting several vineyards in Italy I now have a little understanding of the skill and passion required to nurture and patiently transform grapes into wine. So I like to drink it often 🙂
Mmm lovely stuff. A nice meal out or even some good grub at home on a weekend, just doesn't seem complete without a glass of red.
A little time off the wine
When that glass of red started creeping into my week-day routine. I knew that it was the start of a bad habit. So this weeks reboot was all about cutting back and having a full week off the bottle. So, last Saturday night, I changed up my usual habit of a couple of glasses of red and lovingly, nursed a tomato juice with Worcestershire sauce instead.
I did start this reboot a little early – this was mainly because I was up early last Sunday morning for a blogging workshop, so it seemed sensible to show up fresh faced and ready for the day. It turned out that it wasn't that bad and I made it through Saturday night without a drink and without my head exploding 🙂
As Sunday night rolled around and I still didn't feel too concerned about the lack of wine, I did begin to wonder if this weeks challenge was a little lacking and maybe a bit too easy. Usually I'm all for an easy life but I felt like I was really wanting to achieve something out of this reboot.
Whilst still pondering this in my head, Ben happened to mention a book he'd been given by a friend the week before, and how I should give it a read.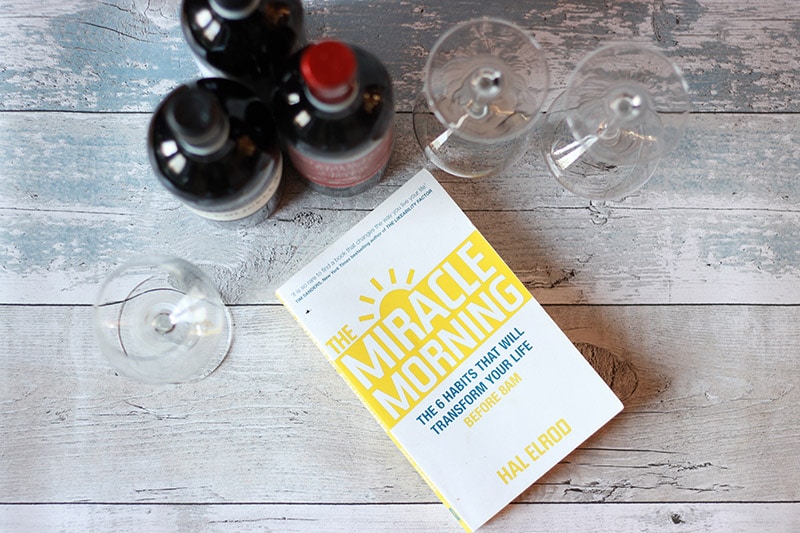 I'd vaguely been listening when Ben initially came home with the book, declaring that he was getting up an hour earlier in the morning and going for a run. It didn't sound like something I'd be interested in at all.
However, last Sunday, my head must have been in a place that was more open to this kind of thing. When I say 'this kind of thing' I mean – the American, motivational, self-help stuff that I usually shake my head at. I picked up the Book, as indicated by Ben, and briefly flicked through the first few pages, which seemed pretty standard for a self help book. As I got to the main part of the book I read a little more in detail, skipping a paragraph here and there, before I suddenly became interested, I made my self comfortable on the sofa and continued.
That was it, my Sunday evening suddenly became consumed by this book. The wine was well and truly forgotten as I turned page after page and read chapter after chapter. And the thing is – I'm not a reader. I can just about get around to doing some reading on holiday, but in general, books just don't happen for me.
Ironically, this book is all about making time for yourself, when I always tend to say: I can't read a book – I don't have time.
The general gist is to start having what the author calls; Miracle mornings. This basically means getting up an hour earlier than you would normally, in order to do something for you. Madness right? I nearly dismissed the idea just because I already get up at 6am and thought: well this book can't be for me, I already get up super early. And then the author declared that on his first miracle morning he got up at 5am. Oh – right – ok – should I, could I actually consider doing this? Why would I??!
By 12.30am Sunday night I had got through the whole book. The whole book! Not even the twilight books or Harry Potter got this kind of treatment. I have never, ever read an entire book in one sitting. As I turned the last page, I already knew that week 4 of the reboot was about to be stepped up a notch. I grabbed my phone, set it for 5am!!! and quickly snuggled down into bed, excited to start my new wine free, early morning week.
Crazy right? Yes maybe, but… I've actually managed to get up an hour earlier than normal for 5 out of 6 mornings. Friday was a little slip up when I lost my mojo. But Saturday morning I was up and ready to start the day way earlier than normal. This is amazing for me – I never see early morning on a Saturday.
No alcohol and miracle mornings
SO…. is this something that's helping me? what am I gaining from this? Am I going to continue? What the hell am I doing with this extra hour?
Well the extra hour is to do with what I wish, whether that's reading, or writing for this blog, getting a bit more organised or even doing a bit of cleaning! The point is, that I do something that makes me feel like I've made a positive start to my day. Mostly I've been doing behind the scenes stuff with the blog – it might seem a bit boring, but working full time means that the blog can get a bit neglected. The miracle morning helps me stay on track and in touch with my blog for at least 1 hour every day. Amazing!
Whats nice about this, is that I'm getting up early for me and not for work, and the idea of this makes it so much easier to get up. Its incredible how my mind-set can change the way I feel when I wake up. Although, be warned, the first few days are not easy by any stretch of the imagination. Ben got up early and went for a run on the Monday and then gave up 🙂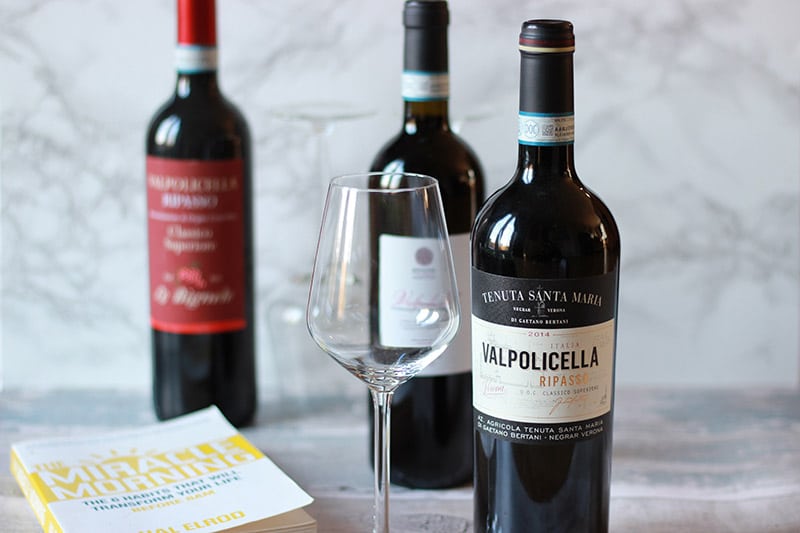 Of course, not drinking and getting up earlier go hand in hand. So week 4 has been a real success and I am interested to see if I can carry it on. The Author goes on to to get up at 4am! I don't think that I'll be taking it that far but I would like to try and keep my head clear and mornings positive.
If you're interested in finding out more about miracle morning you can buy the book, via Amazon here
 or go to the miracle morning website here. Please note that the link to the book is an affiliate link, which means if you do click this link and then go onto purchase the book, I will receive a small commission. But don't confuse this with a mark up – you won't be paying any extra 🙂 If you do click and buy – Thank you!! I will only ever link to and promote products that I have tried and tested myself.

The Reboot
This week Katya from Katya's Cakehole has also been doing her reboot. This week she was applying Marie Kondo's techniques for de-cluttering her house. Find out how she got on over on her blog.
Next week both Katya and I will be continuing with week 5 of the reboot. I'll be limiting my 'jobbing' and general pottering around the house to just 1 hour after work. I want to try and get my evenings back and feel like I have time to do what I want to do. So any cleaning, washing, lunch making, tea preparing….it all has to be done after 1 hour of getting in from work. Otherwise it doesn't get done. Come back next week to find out how I've got on.