These last few weeks Katya and I have been "rebooting"
Each week we have taken on a different challenge in attempt of some form of self improvement. From early mornings to home-based yoga and from slow cooked meals to drinking more water, I've been busy each week trying figure out the formula to living well.
However, sometimes living well might just come down to finding more me-time, or taking the time to sit and read a book, or spending more time making fun recipes (above), or even just simply preparing a proper pot of good old English tea.
So this last week, after taking stock of my challenges so far and thinking about what I've learnt, I set off with no real plan in mind. Originally I wanted to fit in as many of my previous challenges as possible, which I hoped would create one amazing week.
After thinking about this a bit more carefully, and knowing that I had a busy week ahead, I wasn't sure that trying to cram everything into one week would actually work or if it would be that sensible. Or maybe I just decided that I was a little too lazy to do yoga, and getting up super early, and doing an hour of jobs, and making slow cooked meals, and bullet journal-ling, and drinking 3 litres of water… everyday. It was all a little much.
I knew I had 3 days of work at the University ahead of me, and 2 days at the deli and then friday night Ben and I had planned to drive down to Wales for the Easter weekend. So I decided to take on a week that would fit in with what I was doing.
So what have I actually done this week?
First of all I did a little pre-preparation by cooking up a large slow cooked meal on the Sunday night. I used one of my favourite recipes: Healthy chicken tikka curry. Its great to start the week with a large batch of something tasty and healthy, which can easily fill any gaps in the weekly menu. Ben also found this to be great option for his work lunches.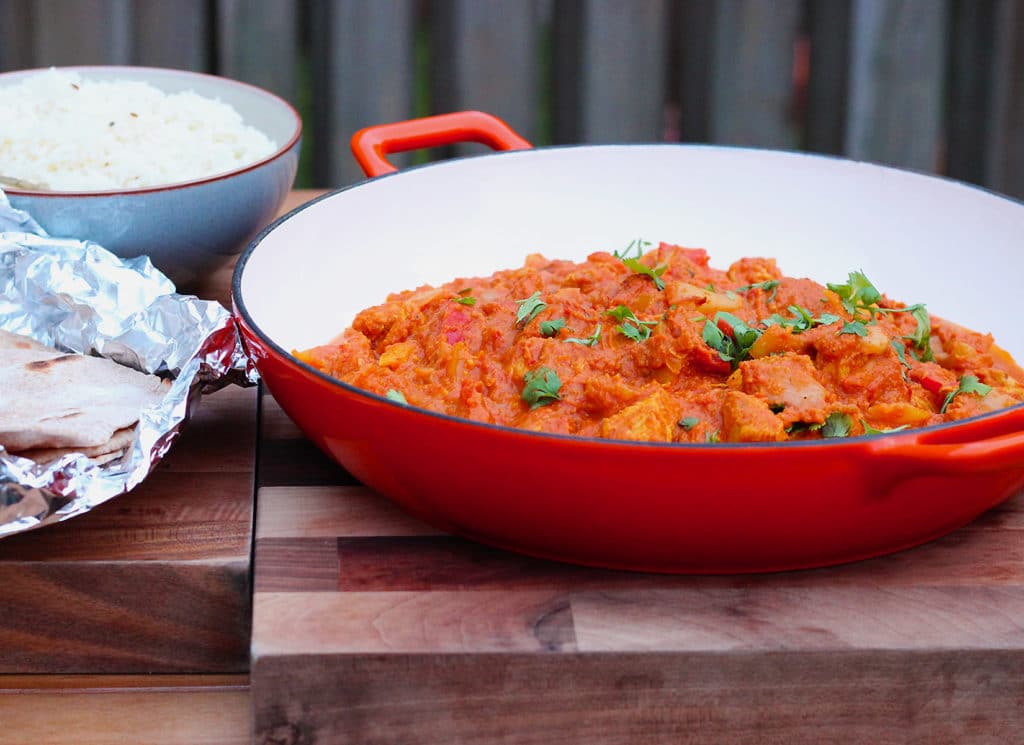 Also last weekend we decided to act on the me-time idea and took ourselves off to Altrincham market. We really felt like having a great breakfast out, especially after Katyas great brunch reviews. We had a fantastic morning exploring the market and then thoroughly enjoyed a spicy egg, potato and chorizo dish (Huevos rotos) from Little Window.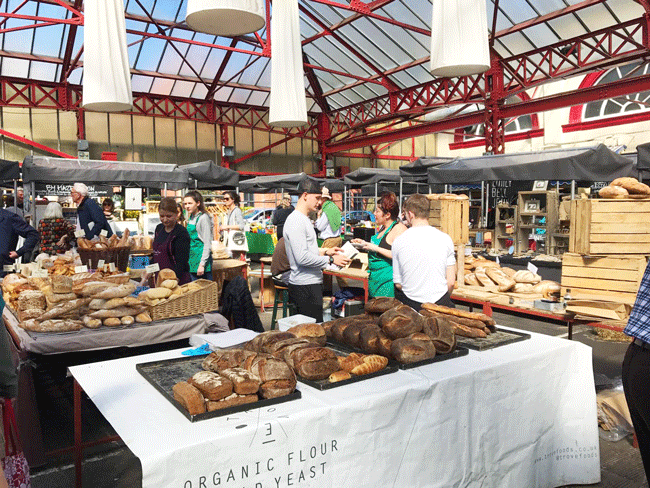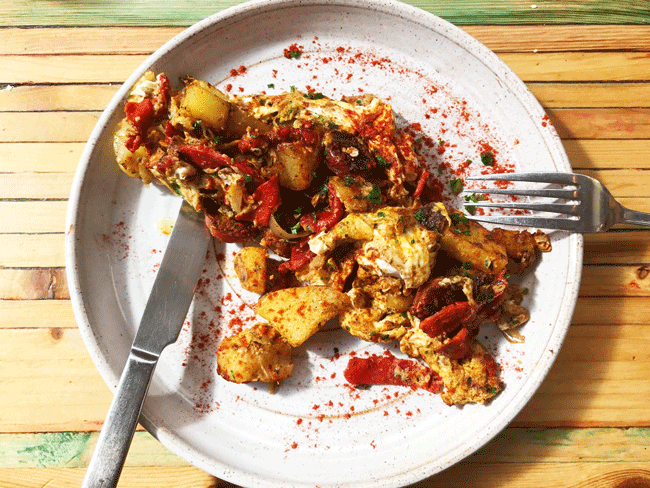 Last weekend was also a fabulously sunny weekend and so everything felt a million times better anyway, but after Alty market and a successful slow cooker batch-meal made up, I also felt fully prepared to start the week. I set out Monday morning with my water bottle filled up, ready to achieve another well-hydrated week.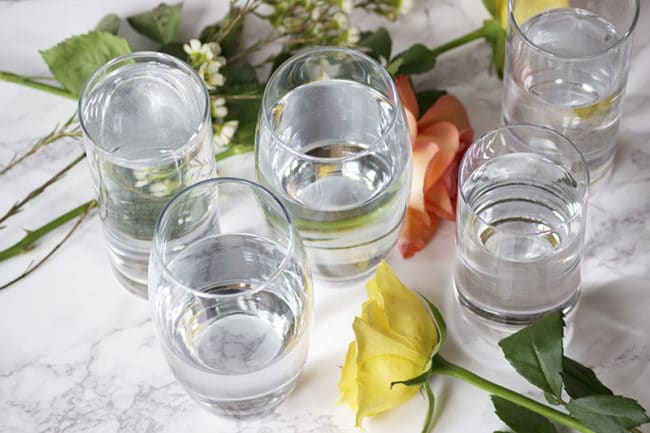 After work I got myself organised with a very healthy food shop for the week and then managed a few jobs at home before creating a brand new mid week healthy meal: Prune and sun-dried tomato stuffed chicken breast: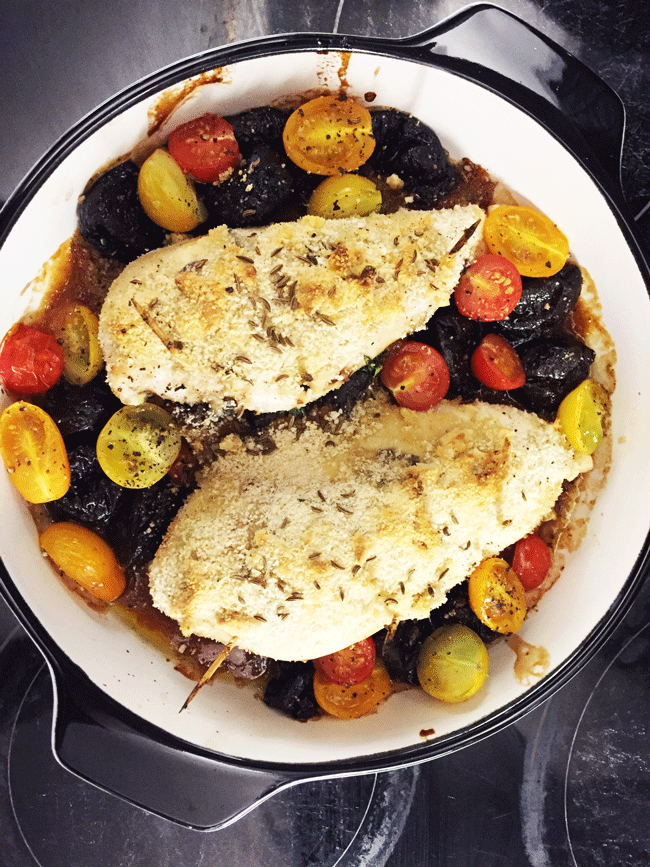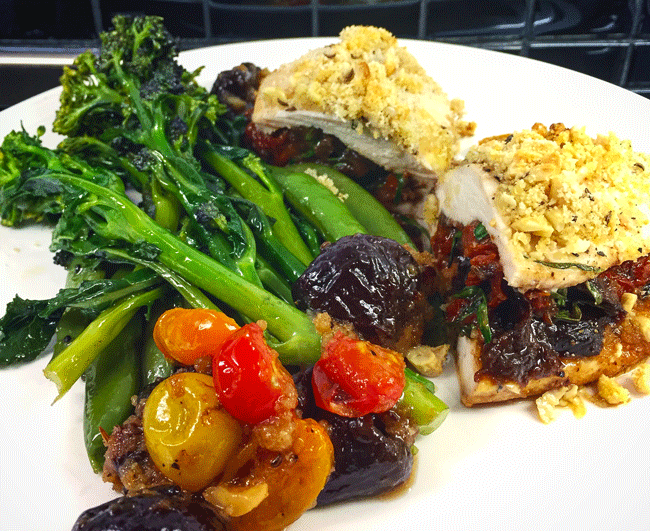 Delicious! The creation of healthy meals continued for the week with a wonderfully spicy cauliflower, chickpea and prawn salad served with trout and fennel seed, a lovely aromatic sea bass, rosemary and portobello mushroom risotto and an experimental-go of some healthy carrot cake muffins.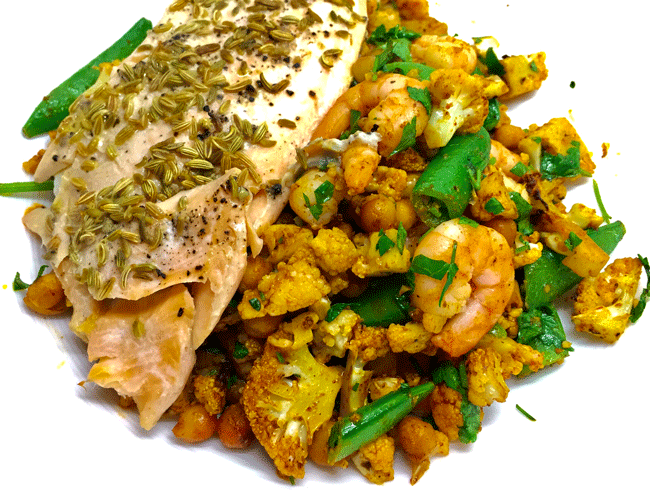 All recipes to be tweeked and perfected before I add them to the ProperFoodie collection.
Doing an hour of jobs each day also continued for the week – which came in extremely useful for a quick pack, tidy and leave on Friday night when we were heading to Wales.
What else?
The bullet journal has come in extremely useful this week. I've been able to quickly scribble down things I need to remember to do and I've also been taking notes of any new recipe ideas that have popped into my head.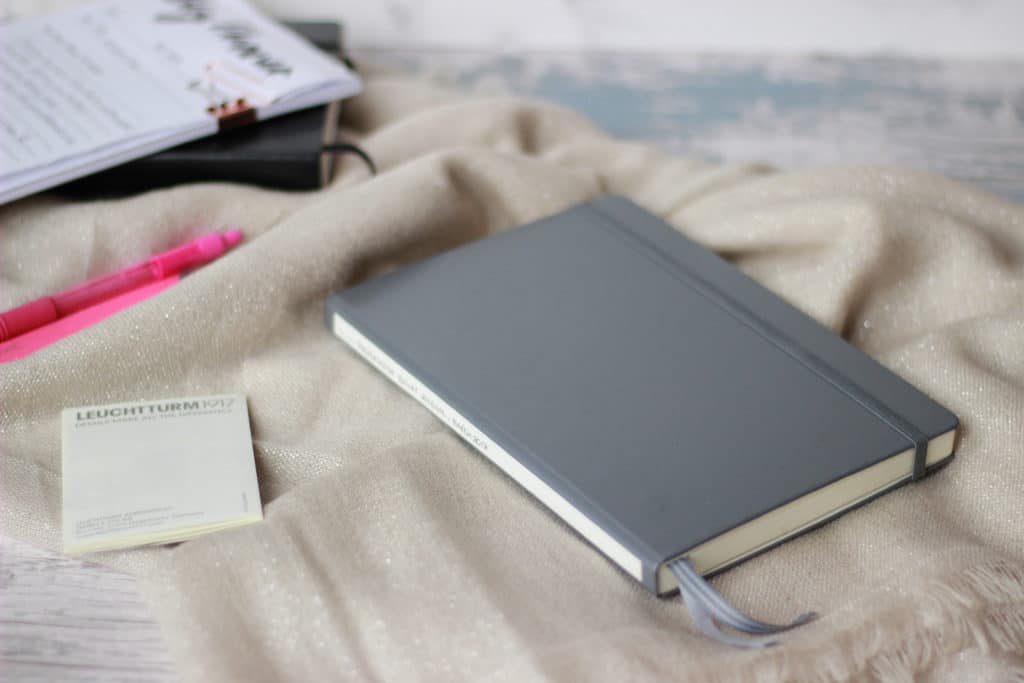 Yoga and early mornings were the two challenges that haven't really happened for me this week. I really enjoyed both of these weeks but clearly neither of these are habits that i'm prepared to fully commit to at the moment. Hopefully at some point I will be able to make yoga and early mornings part of my daily routine.
However, for now I'm quite happy with my progress and so seen as how we're in Wales for the weekend and its Easter, Ben and I decided it would be ok to have a little treat. . . the Castle Hotel in Conwy does a fabulous and very reasonably priced afternoon tea. A perfect and proper end to my  seven week reboot.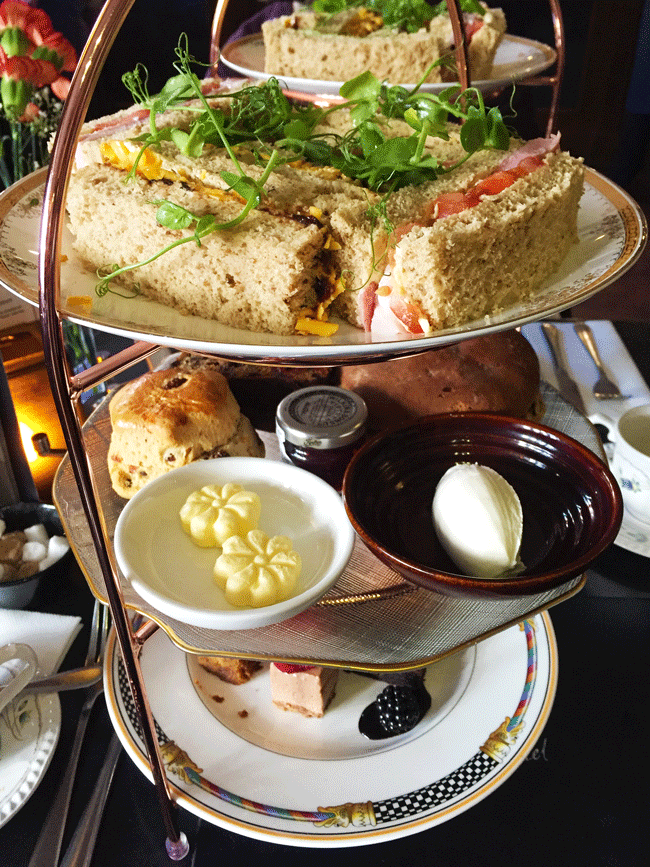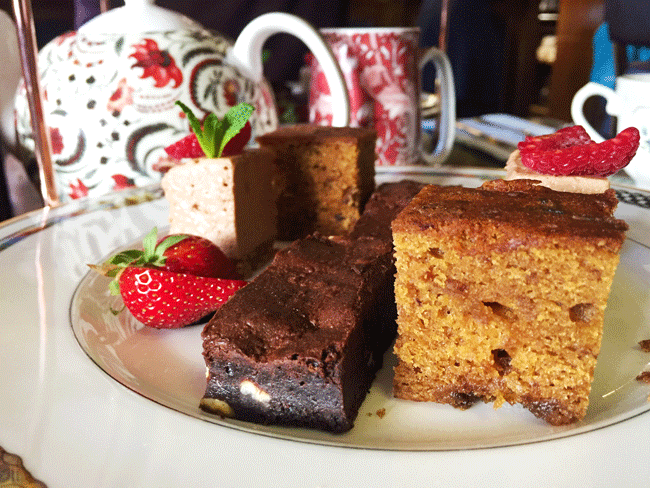 Katya has also completed a seventh reboot week this week and has a done a pick and mix of her previous challenges, find out what shes been up to here.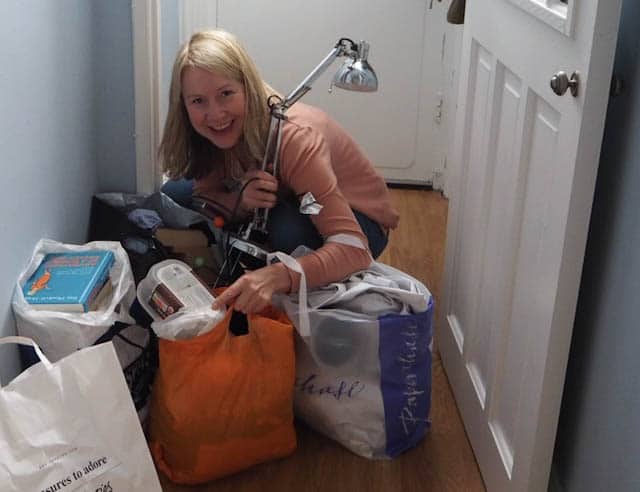 HAPPY EASTER!!