SPONSORED BY PORTLEBAY POPCORN
Perfectly whipped double cream sandwiched between layers of sticky toffee sponge cake, dotted with sweet and salty popcorn and drizzled with salted caramel sauce. This beautiful, controlled-mess of a cake is a definite must for when you have friends round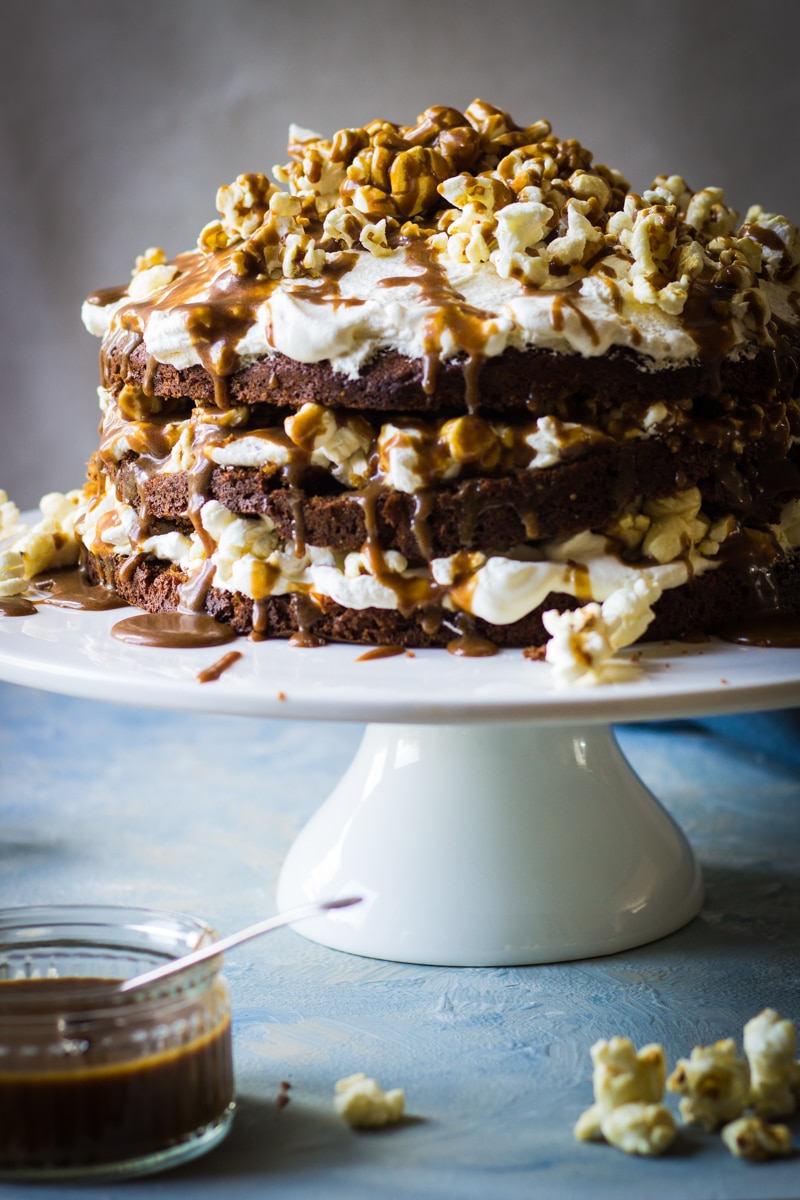 This is a cake not a protein ball
Theres a whole lot of tasty ingredients going on in this recipe. I warn you now this is not one of those cakes that looks terribly bad for you but is actually, some how, very healthy. - This salted caramel popcorn cake is all out naughty. Its got cream, butter, sugar, popcorn, and more cream, and more butter, and more sugar, and its all finished off with a humongous drizzle of salted caramel sauce. Its all in there - layered and carefully squished together into a wonderful, tower of tasty cakeness.
So this cake is definitely for a special occasion - this isn't your everyday after-dinner-treat.
Or maybe it is - if you want to it to be - definitely your call. I have nothing to do with it. [Halo around my head]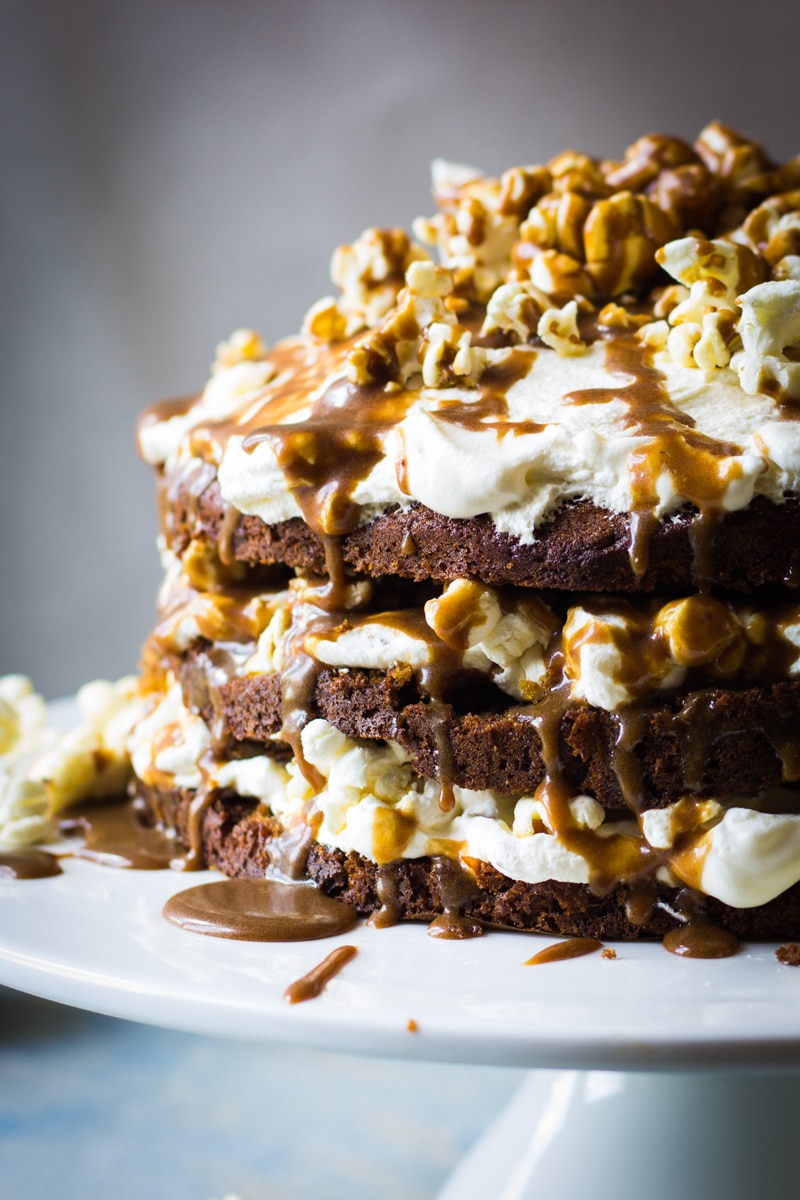 Its a big cake for you and your friends
If you are expecting company and you feel like impressing them with a huge cake, then this is without doubt the recipe for you. There'll be plenty to go around and I promise you'll love the salted caramel sauce!!
And if you have a few more mouths to feed why not try my dairy milk chocolate cookies or my lovely raspberry and lemon muffins.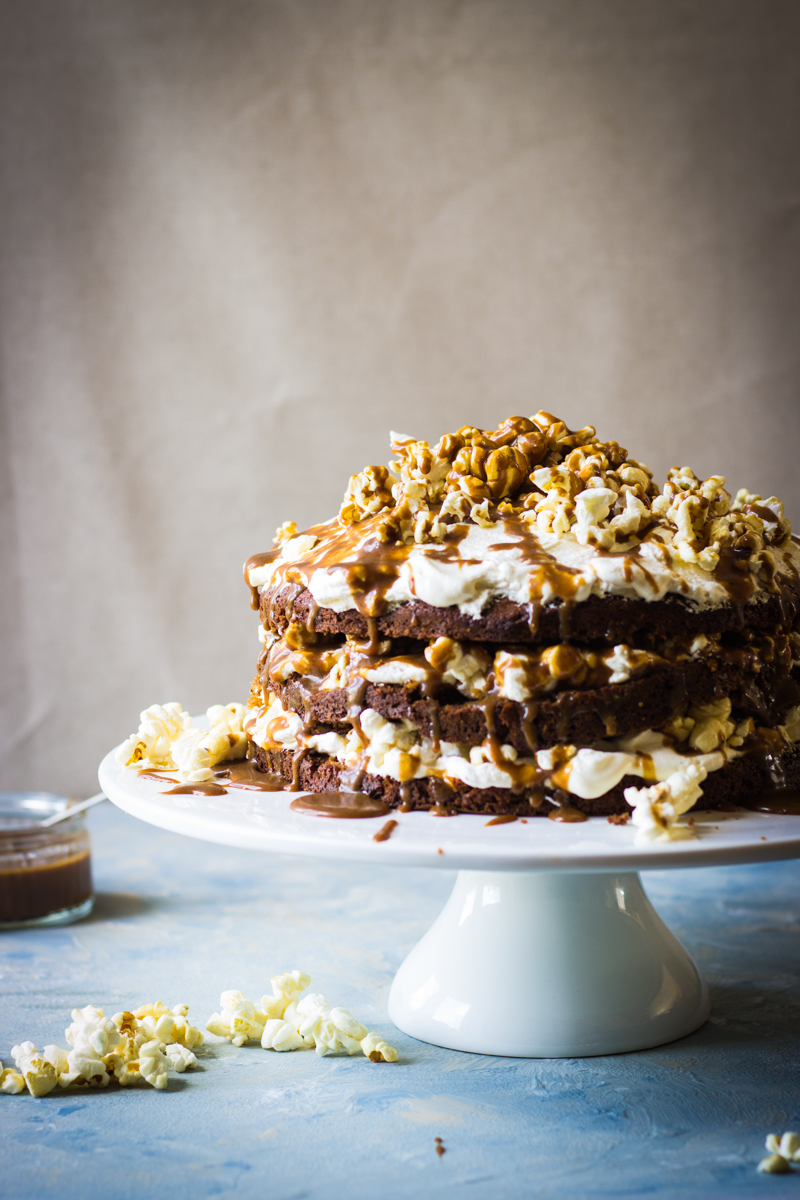 How this cake was born
I will hold my hands up and let you know right now that I made this cake with no special occasion in mind. A series of events lead to the creation of said cake and I firmly believe that it was just meant to be. - Nothing could have stopped this cake from being made, in any dimension of this universe. FACT.
First off, the lovely folk over at Portlebay Popcorn (whose postal address starts with: 'The poppery' - love it!), sent me a whole load of their delicious popcorn to make a recipe with.
Secondly, I've recently been on not one, but two food photography workshops where cakes were predominantly used as the subjects we were photographing.
Thirdly, sticky toffee pudding is my favourite dessert ever and I was thinking that it was about time I came up with a recipe.
And so - obviously - a massive, layered, salted caramel popcorn cake thing happened.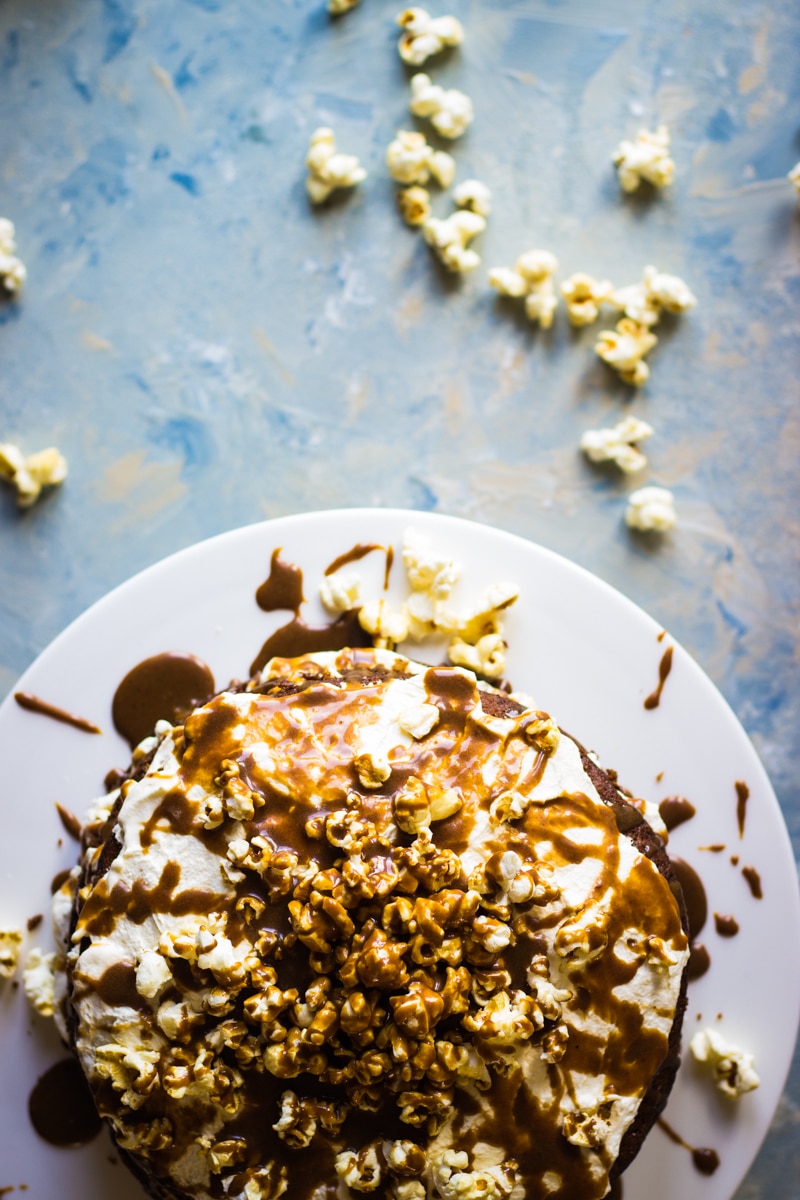 Keep on learning and growing
I have been quite busy recently, what with making cakes and going on food photography courses - but its definitely been good to take a step back and concentrate on other areas. I'm loving the food photography element of running a food blog and I'm hoping that I'll continue to learn and improve. If you're interested, details of the courses I attended are below.
Making this salted caramel popcorn cake
Lets talk about making this cake then. the main cake baking is pretty straight forward. Line a tin, mix the ingredients, pour into the tin, bake in the oven. Easy.
The tricky bit is slicing the cooled cake into 3 layers. Every time I make a layered cake I always think theres no way I'll get 3 whole, straight, layers out of it. But so far, its always gone to plan. SO....key here is: not to worry; measure out your sections before you cut anything; keep your knife flat; and move the knife around the cake as you cut through it.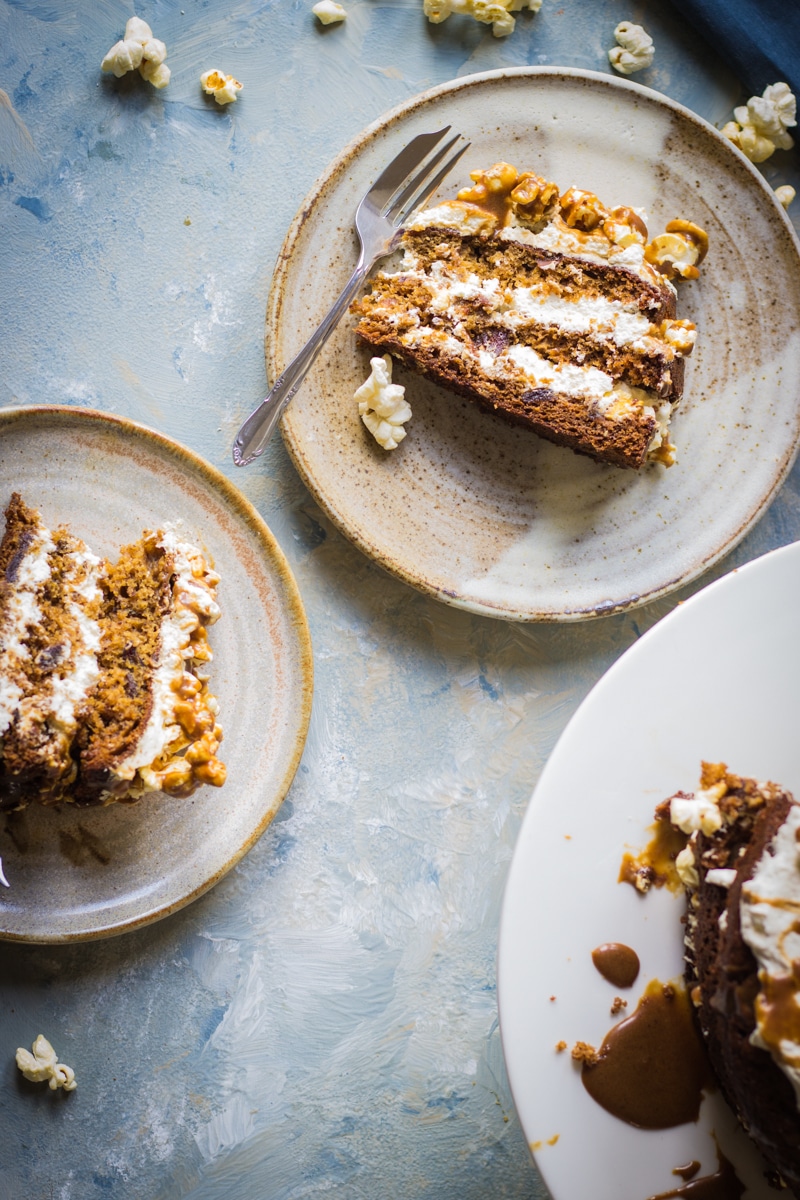 Before you make a start on building the cake, make sure you have all your fillings ready to go. Line them up (mis en place - if you want to do it all chef-like) and have everything within easy reach.
Now, part of the joy of this cake is all that 'controlled mess'. We're literally talking about slapping the cream on, scattering over the popcorn and having a carefree drizzle of the sauce. Theres no need for precision or neatness during this build. So relax, pop on a fabulous tune, and enjoy making this amazing cake.
Tip for slicing up:
Use a large sharp knife and run it under the hot water tap first and in between cutting each slice. This will make cutting the cake a doddle and will also stop the layers of cream smudging into the cake.
Photography workshop details:
Joan Ransley: Joan created a bespoke day for myself and a friend - it was completely tailored to what we wanted. Amazing and insprirational day with lots of informative and helpful information
Bea Lubas and Rachel Korinek: This was a full day workshop ran by these two wonderful photographers. The session was small and intimate with only 12 attendees. It was great to watch Bea and Rachel do what they do best and provide us with a jam packed day full of fantastic tips and so much technical knowledge.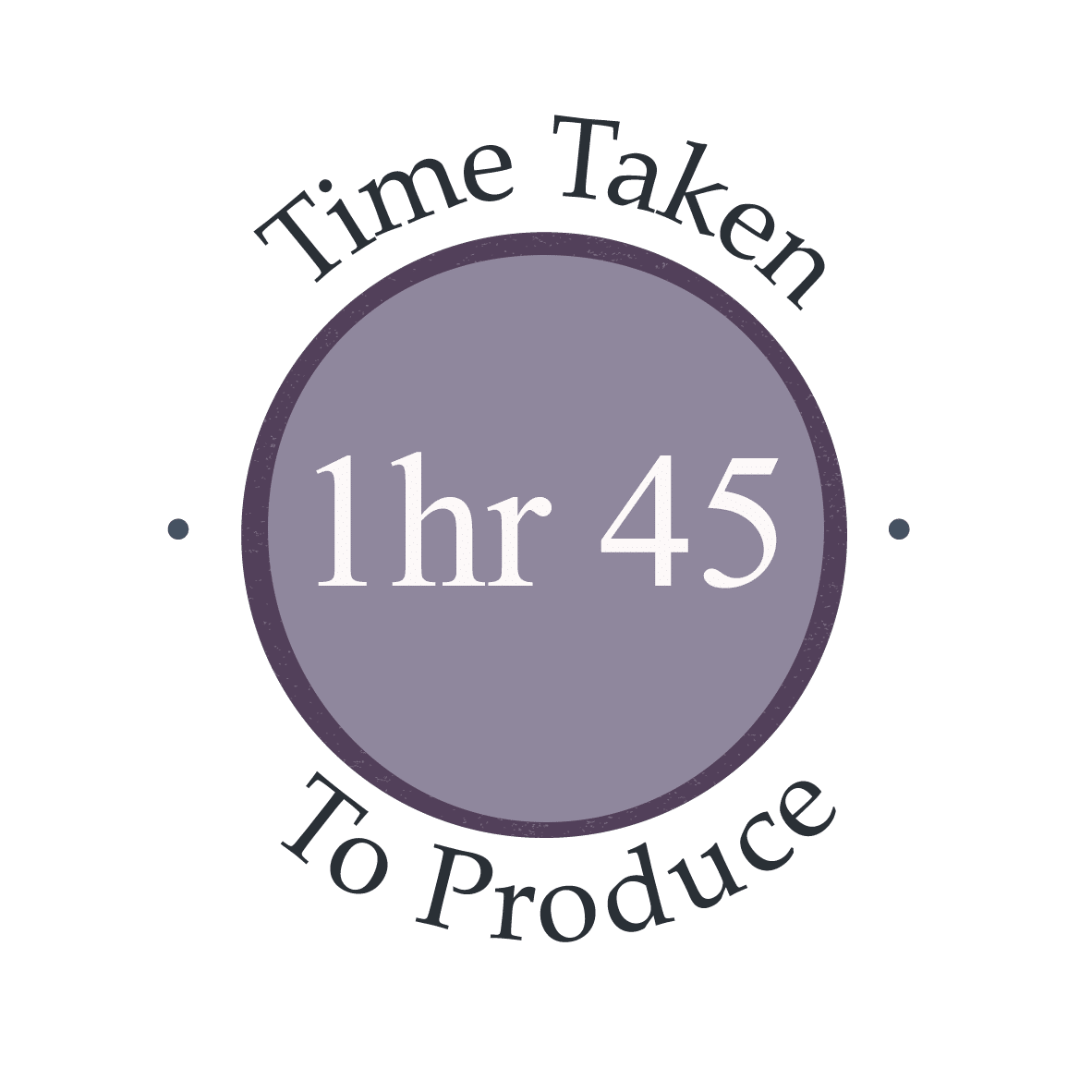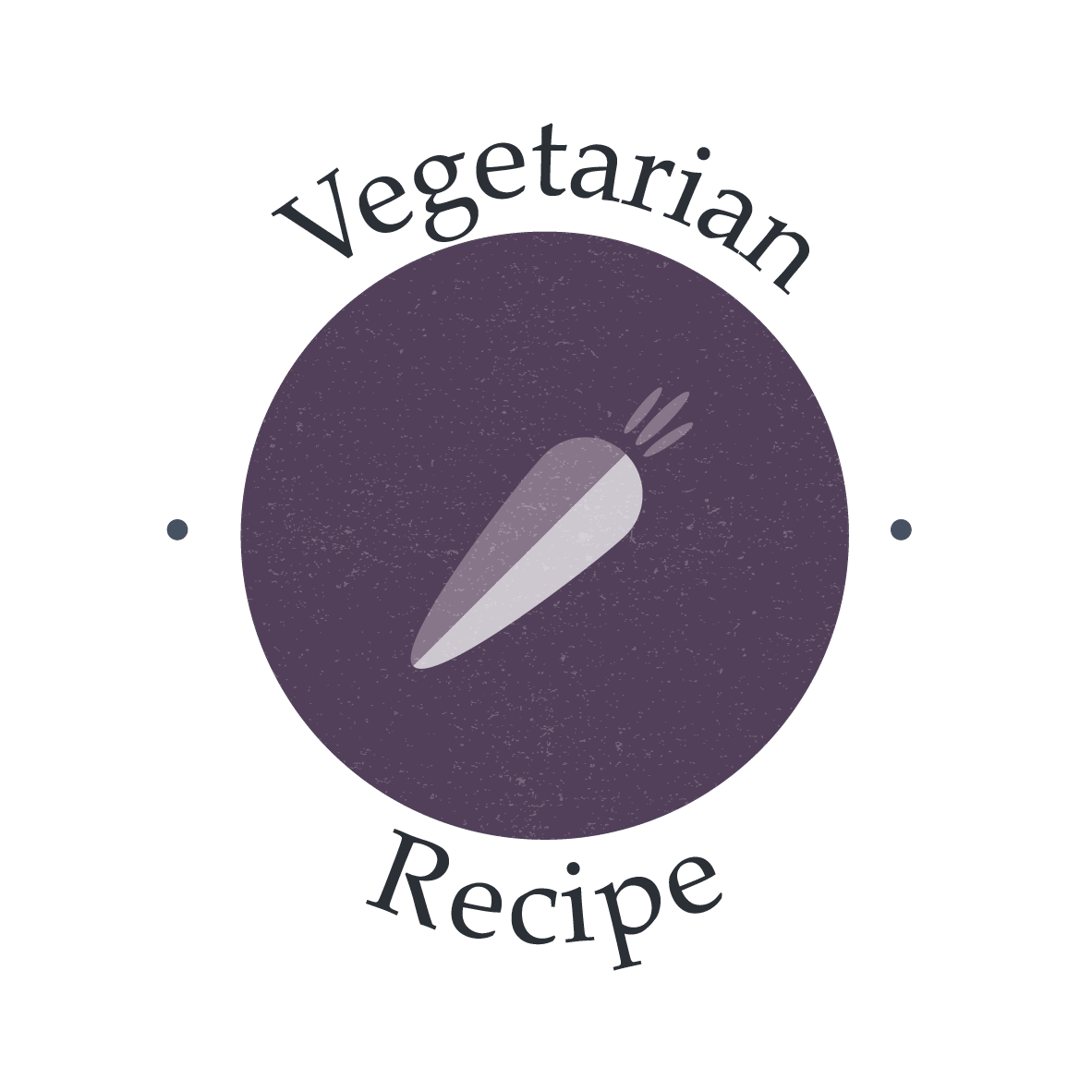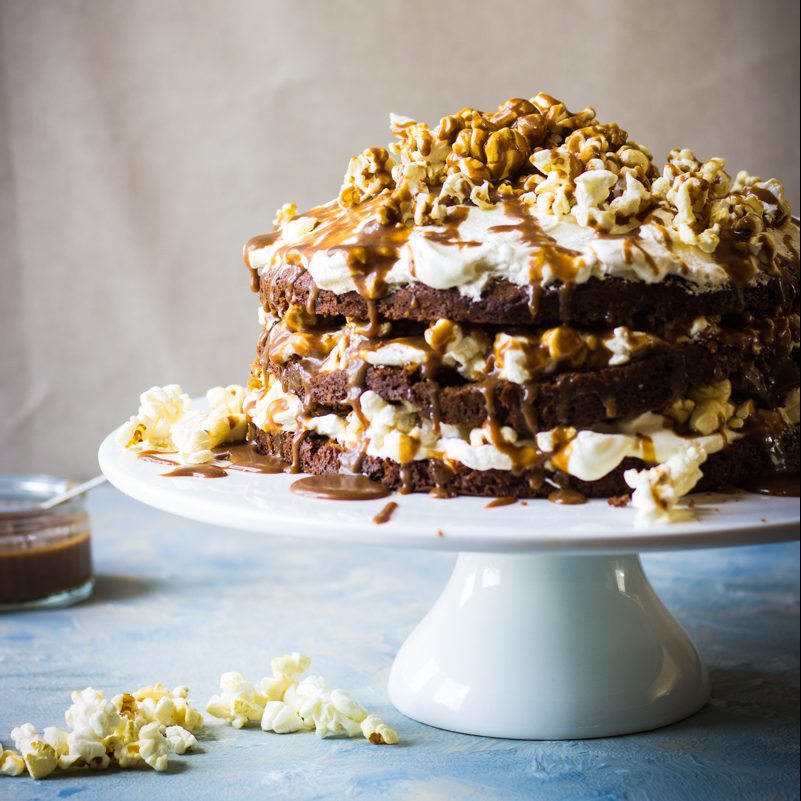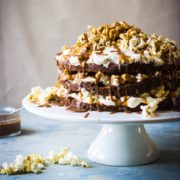 Salted Caramel Popcorn Cake
Perfectly whipped double cream sandwiched between layers of sticky toffee sponge cake, dotted with sweet and salty popcorn and drizzled with salted caramel sauce. This beautiful, controlled-mess of a cake is a definite must for when you have friends round
Ingredients
For the cake:
180

g

pitted dates roughly chopped

I used Whitworths stoned dates

150

ml

boiling water

85

g

softened unsalted butter

ambient temp

140

g

soft brown sugar

2

large eggs whisked together

180

g

self raising flour

1

tsp

bicarbonate of soda

Pinch

of sea salt

1

tsp

vanilla bean extract
For the filling and salted caramel sauce:
2

bags of sweet and salty popcorn

I used Portlebay popcorn

600

ml

double cream

100

g

coconut sugar/soft brown sugar

I used groovy food coconut sugar

50

g

unsalted butter

1-2

tsp

sea salt
Instructions
To make the cake:
Place the chopped dates in a small bowl and pour over 150ml of boiling. Leave to soak for around 20 minutes.

Pre heat the oven to 180 degrees C and line an 8 inch (20cm) round cake tin with greaseproof paper. For guidance on lining your tin see:

lining your christmas cake tin

To mix the cake use a food processor, stand mixer or whisk by hand. If using a stand mixer use the beater attachment. Cube the softened butter and add to your bowl, processor or stand mixer. Next add the brown sugar and then cream together (start the stand mixer on a low speed and gradually increase to high). When fully mixed together the creamed butter a sugar will appear light and fluffy.

Continue to whisk or beat the butter mix and gradually add in the 2 whisked eggs. Add the eggs slowly to stop the mixture from splitting. Once all the egg is combined, stop whisking or turn off the mixer, remove the bowl and set to one side.

In a separate bowl mix together the dry ingredients: self raising flour, bicarb of soda and pinch of salt. Sieve the dry ingredients into the butter and egg mixture and then fold together gently with a spatula.

Next add the vanilla bean extract, the soaked dates and half of the liquid from the soaked dates (save the remaining half of the date liquid for the caramel sauce). Continue to fold the cake mixture with a spatula to fully mix with the dates and vanilla. The mixture will appear quite wet and be of a pourable consistency.

Transfer the cake mix to the lined cake tin and bake for 30-35 minutes or until a skewer comes out clean.

Once baked, remove from the oven and leave to cool for 5 minutes before transferring to a cooling wire. Once fully cooled use a sharp serrated knife to divide the cake into three equal layers - take your time and move the knife around the cake as you cut.
To make the filling and salted caramel sauce:
Whip the double cream until soft peaks just about form. Do not over whisk! The cream should hold together but not be over clotted. Place the whipped cream in the fridge whilst the salted caramel sauce is prepared.

For the caramel sauce, place 100g coconut sugar (or soft brown sugar if preferred) and 50g butter into a small sauce pan. Place the pan on a low heat and stir until melted. Continue to heat the sugar and butter mixture until it just about boils and turns to a runny caramel, then remove from the heat. Take 1 tablespoon of the whipped double cream and stir this into the caramel. Next add one or two pinches of sea salt to taste. Set to one side - the caramel will slightly thicken as it cools but should remain of a pourable consistency for at least an hour.
Build the cake
Finally put together the cake. This doesn't have to be perfect and will probably look better with drizzles and blobs of cream and caramel here and there.

First, place the bottom layer of your cake on a serving plate or cake stand. If you like, secure underneath with a small blob of cream. Use a spatula to spread an even layer of cream on the top of the first cake layer (use around ⅓ of the cream). Next scatter the portal bay popcorn over the cream and then drizzle over the salted caramel. Carefully position the middle layer of the cake over the cream and popcorn and continue to layer with more cream, popcorn and salted caramel. Position the top layer of the cake and finish off with the remaining cream, popcorn and good final drizzle of salted caramel.

Present and serve your masterpiece!
Nutrition
Serving:
1
g
|
Calories:
512
kcal
|
Carbohydrates:
40
g
|
Protein:
1.1
g
|
Fat:
38.3
g
|
Saturated Fat:
23
g
|
Sodium:
400
mg
|
Sugar:
25.5
g
PIN FOR LATER

I am linking this recipe to #cookblogshare hosted by hijackedbytwins, recipesmadeeasy, everydayhealthyrecipes and Easypeasyfoodie. I am also linking to #brilliantblogposts by honestmum, #cookonceeattwice by searchingforspice, #bakingcrumbs by onlycrumbsremain and joskitchenlarder,  and #recipeoftheweek hosted by amummytoo.