Italian Tigella! The bestest snack we had in Italy last year. These plump little circles of bread are served warm with your choice of hams and cheeses . . . or a huge dollop of Nutella!. . .
NUTELLA TIGELLA!
Nutella
Its February! and I have 3 reasons for Nutella consumption this month! The first, which is just around the corner, is World Nutella Day. Yep a whole day devoted to Nutella. The second is pancake day and even though I'm generally a honey and lemon kinda girl, there might be the odd dip in the Nutella jar. And of course the third is Valentines - and I guess consumption of any kind of chocolate in huge quantities is allowed on Valentines day 🙂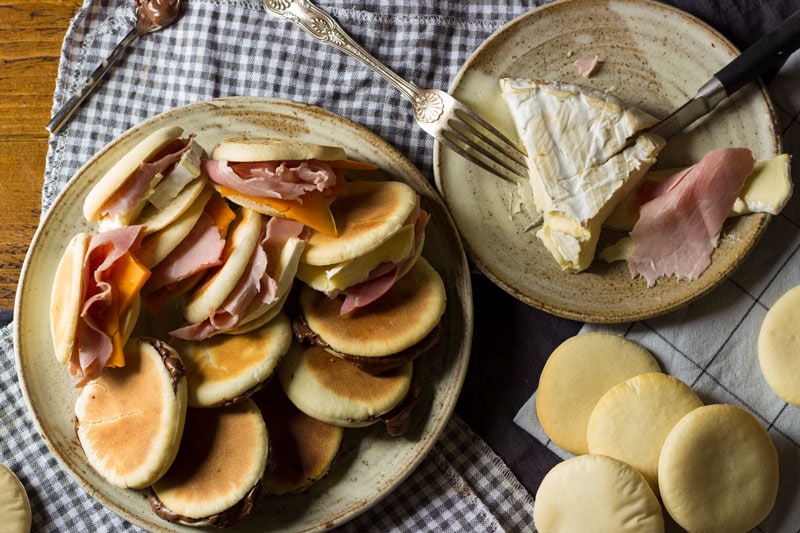 Tigella
So now lets talk about Tigella!! NUTELLA TIGELLA. Ben and I were first introduced to the amazing Nutella Tigella in Bologna last year after our amazing Italian wedding when we were honeymooning around Tuscany. We had never come across this type of Italian bread before, even though it was our 5th visit to Italy! I'm so glad that we decided to sit down and give them try.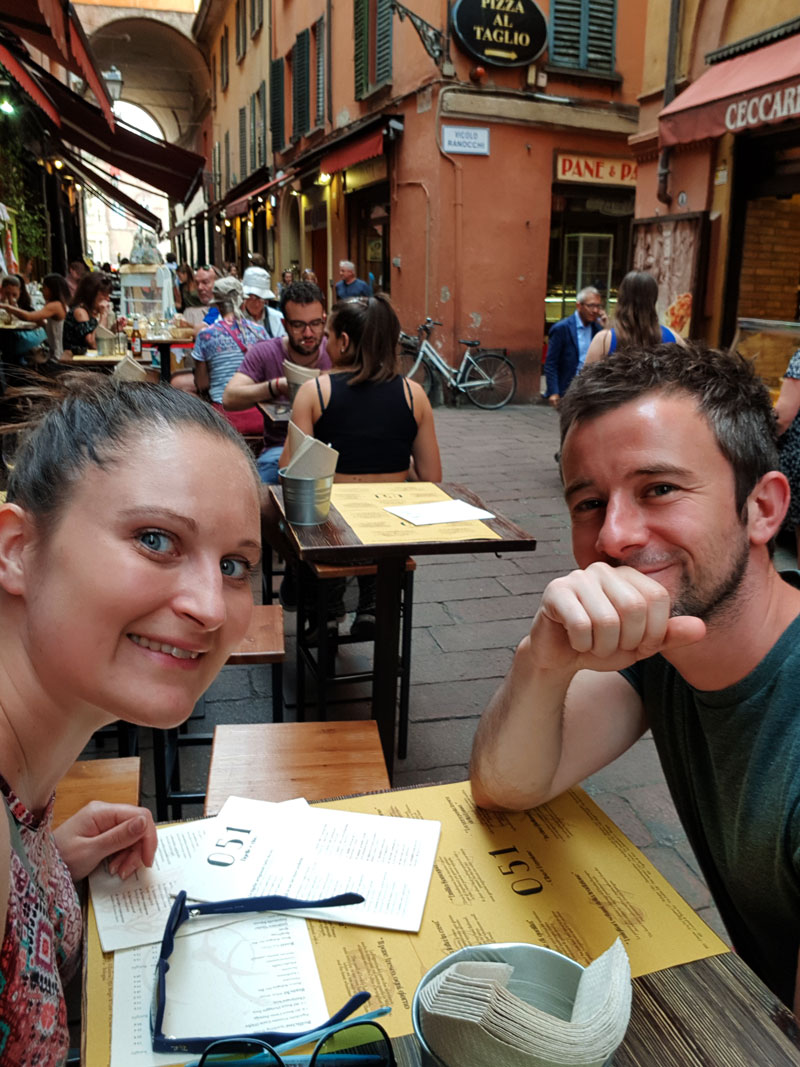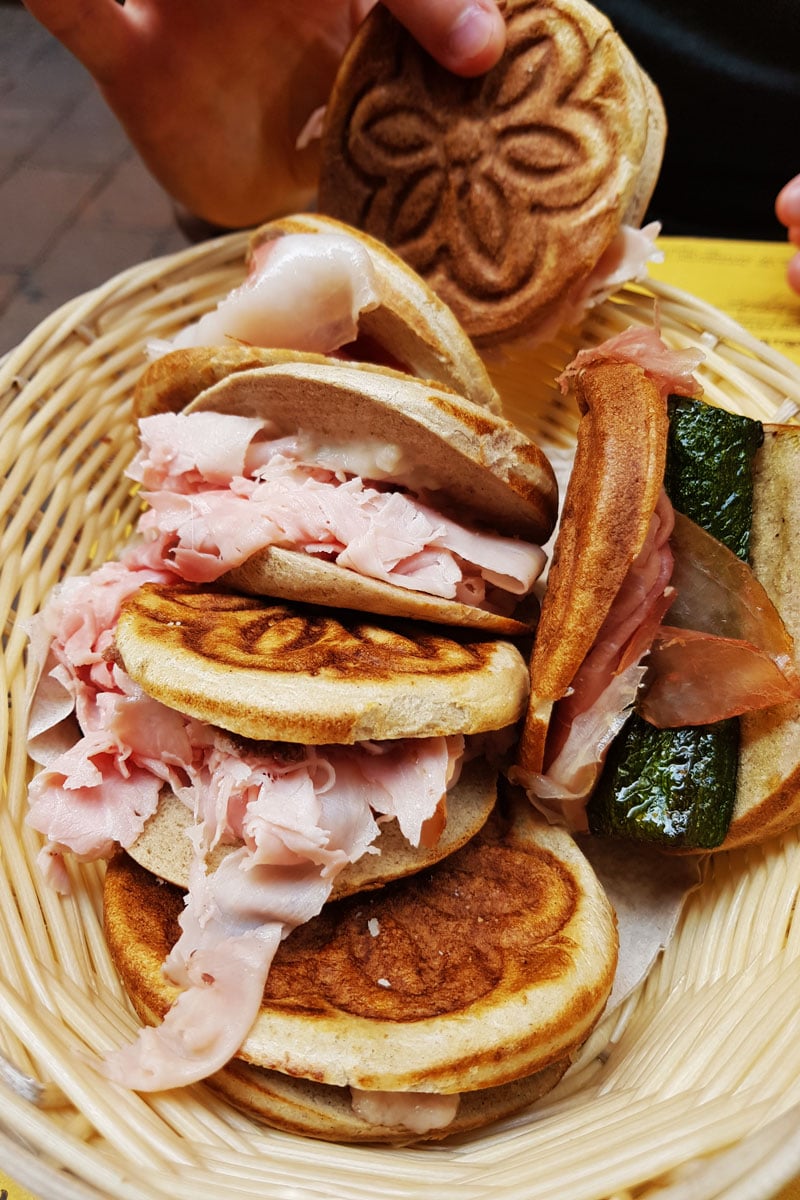 Not content with our basket full of savoury Tigella, we just had to try the Nutella Tigella as well.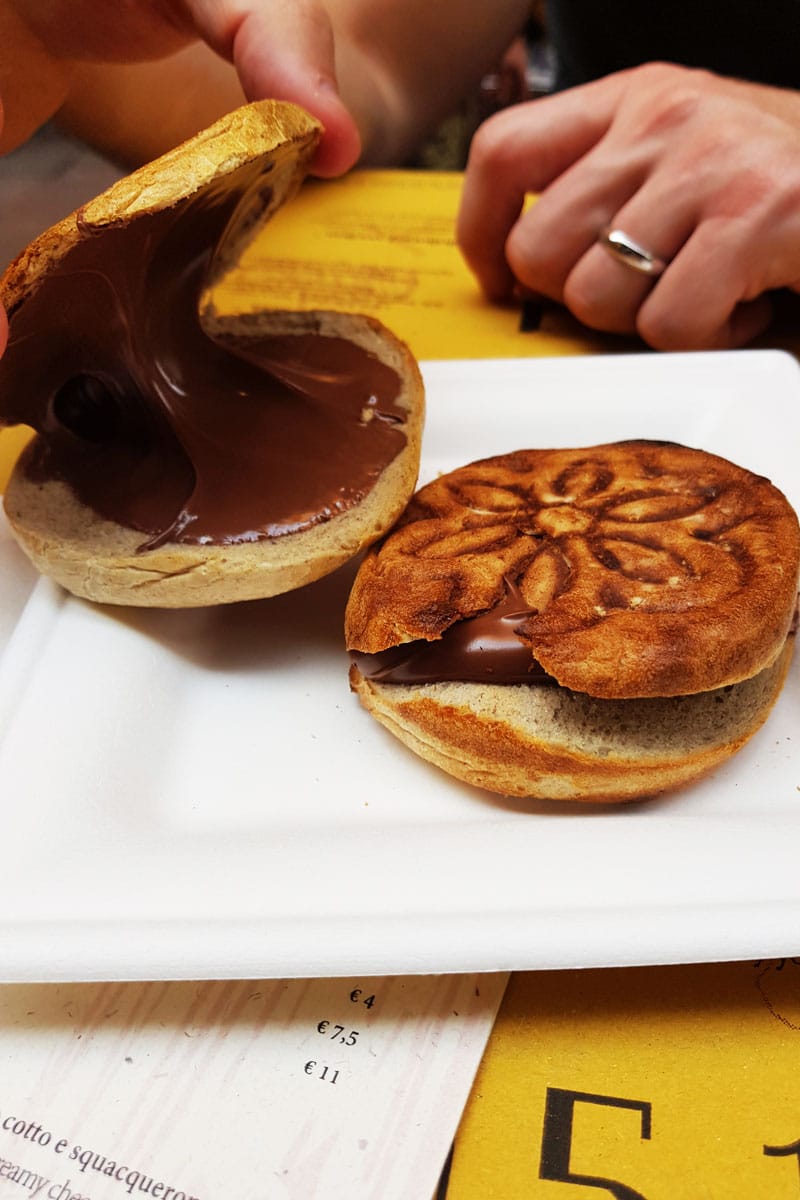 Mmm, amazing!! So you know that I just had to give these a whirl myself at home - and World Nutella Day has forced me into action.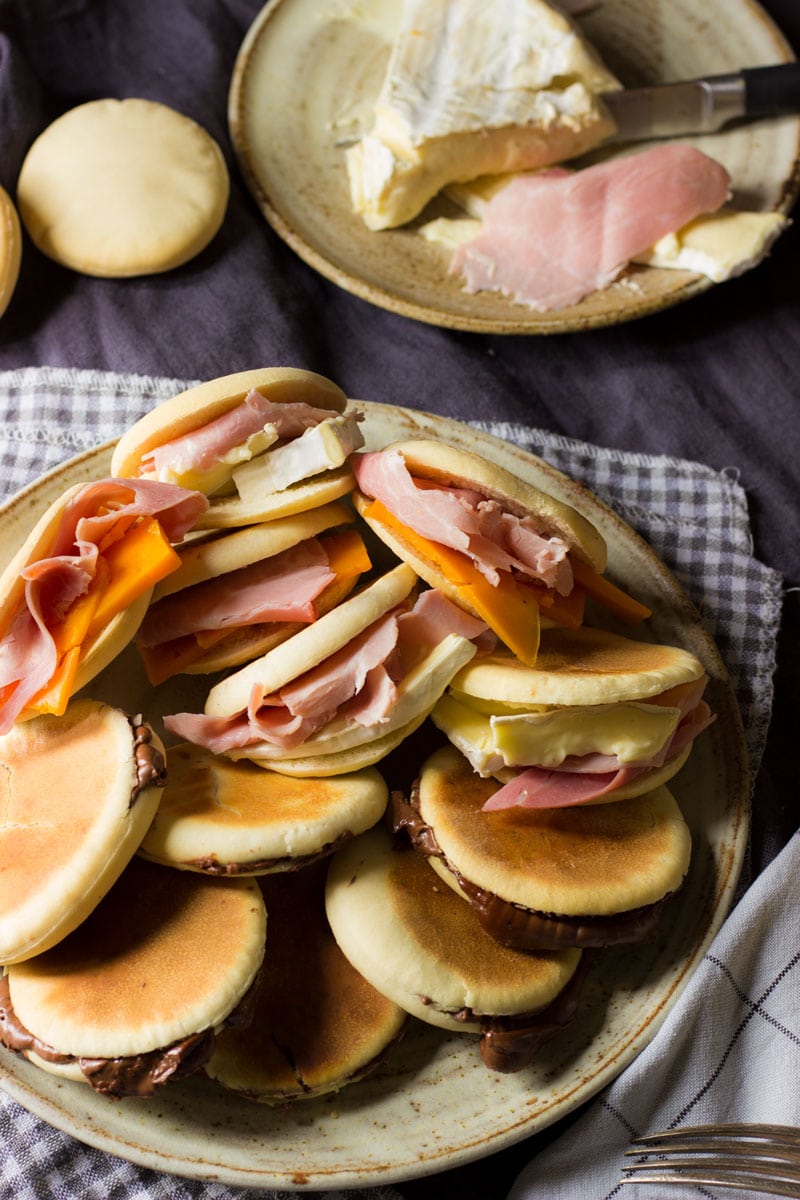 Homemade Italian Tigella
The Tigella is quite a basic bread dough, with the addition of a bit of butter. Its actually not a million miles away from my mini bread rolls recipe.
This dough needs to be left to rise (prove) twice, the first time for an hour and the second for 30 minutes, so you need at least an afternoon free to give these delightful little breads a go.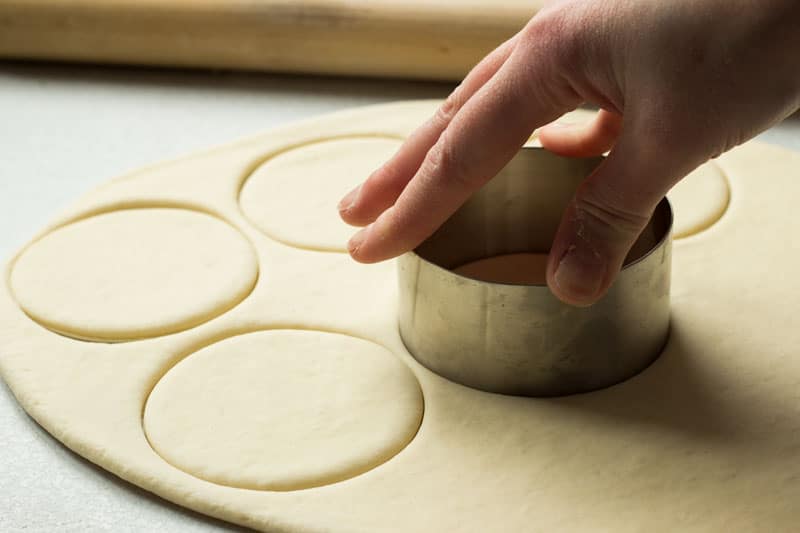 Unlike the bread rolls, once this dough has risen once, it is then knocked back and rolled out. I rolled my dough to about half a cm in thickness and then cut out my Tigella circles with a 3 inch round cutter (a glass would do the same job).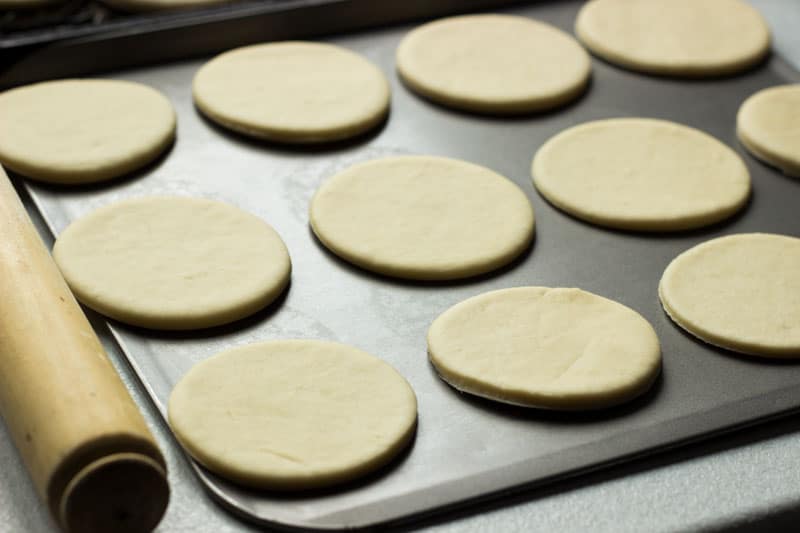 These are then proved a second time before being baked for 10 minutes or until they puff up into little pillows - bellissimo! And so simple.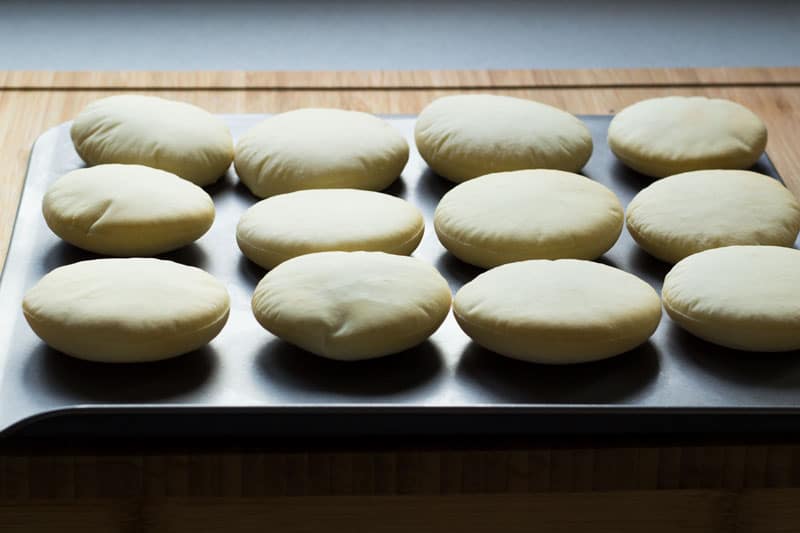 Traditionally the Tigella is made in a metal clamp type instrument, which gives them their golden brown colour and imprints a pretty pattern on either side. As the Tigella implement isn't cheap, I decided to improvise.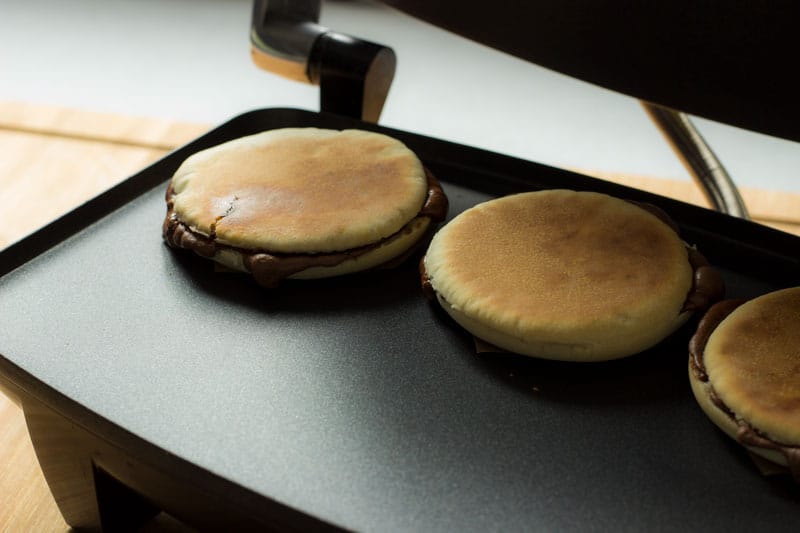 Baking in the oven for 10 minutes means that the Tigella keep their round shape as they cook and then a quick blast in a toastie maker gives them a lovely golden finish. Although they literally need about 30 seconds in the toastie maker - any more and they dry out a little too much.
I cut mine open after they had baked in the oven and then quickly toasted before adding fillings.
Nutella first: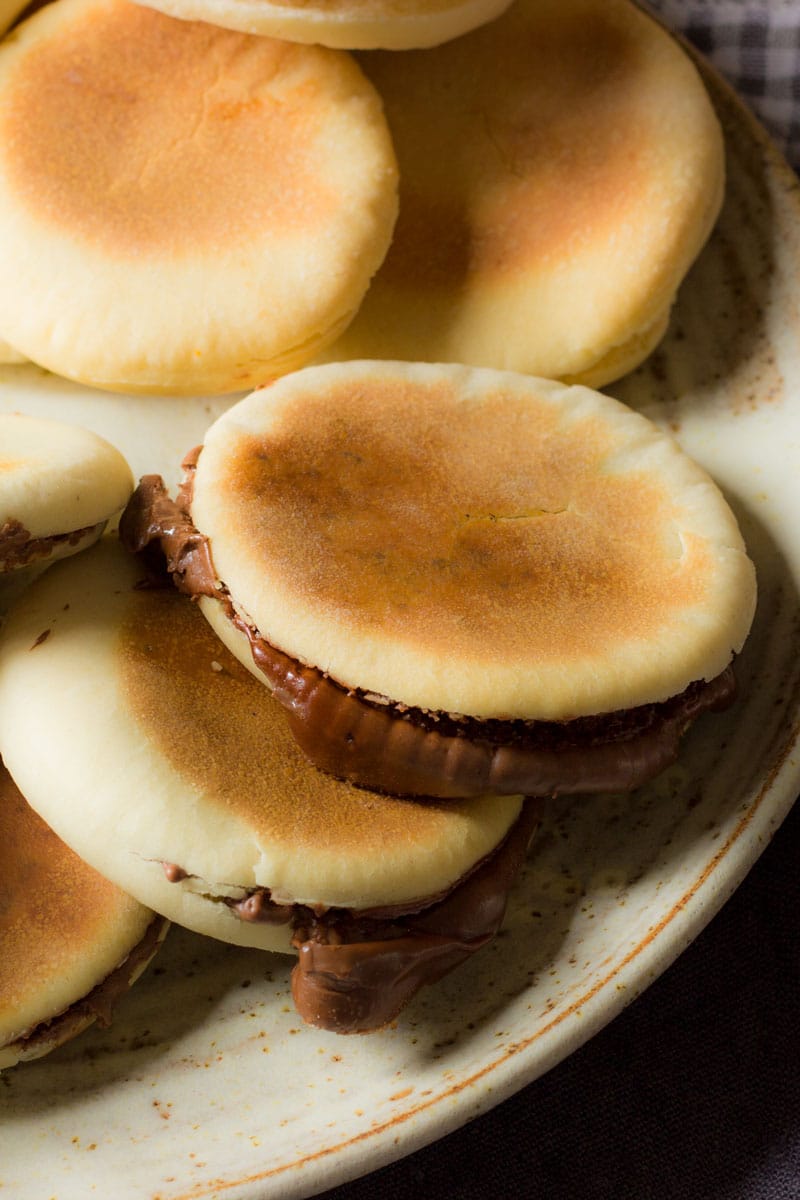 and then plenty of ham and cheese: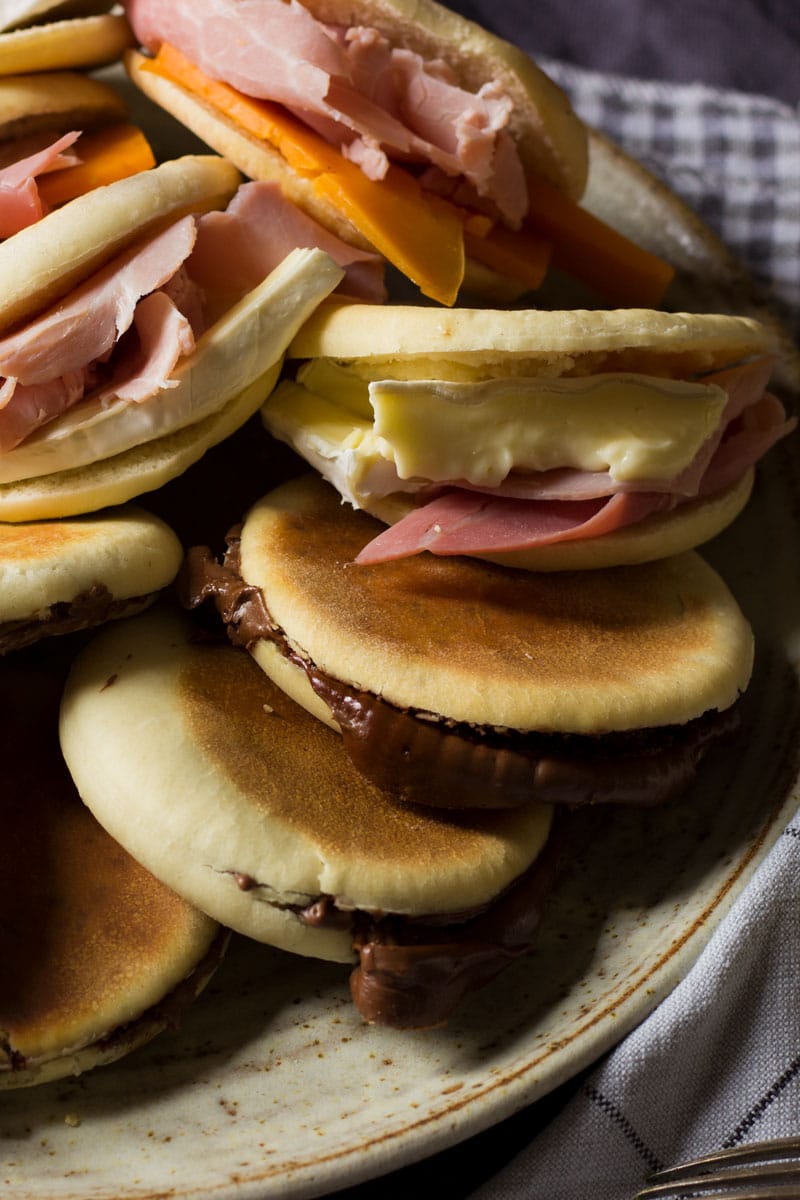 I'm thinking this would make such a lovely feast on Valentines Day 🙂
Find out what else we got to on our honeymoon at Torciano winery and in San Gimignano
📖 Recipe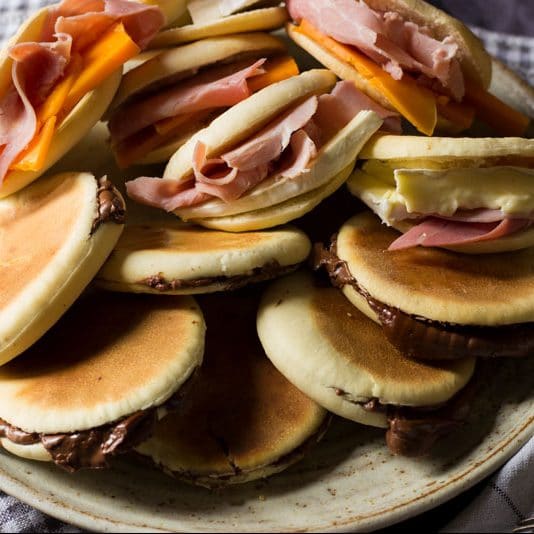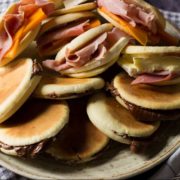 Italian Tigella
Italian Tigella! The bestest snack we had in Italy last year. These plump little circles of bread are served warm with your choice of hams and cheeses . . . or a huge dollop of Nutella!
Ingredients
500

g

00 Flour

200

ml

water

100

ml

semi skimmed milk

25

g

unsalted butter

10

g

fresh yeast or 7g dried yeast

Pinch

of sea salt
Equipment
Large mixing bowl

Small pan for heating

3

inch

round cutter or upside down glass

Lightly oiled baking trays

Toastie machine if you wish to toast to a golden brown colour
Instructions
Mix the water and milk together in a small pan and heat until just warm (luke warm). Use your finger to test the temperature and stop heating as soon as the mixture feels slightly warm. Next dissolve the yeast in the milk and water and leave to activate for around 10 minutes.

Meanwhile melt the butter in a pan or in the microwave. Then sieve the flour into a large bowl and add the salt. Mix well with your fingers then make a well in the flour and pour in the melted butter. Start to mix the flour gradually with your fingers and then begin to add the milk mixture bit by bit. Add enough of the milk mix until the dough comes together. Turn the dough out onto a floured work surface and knead for 10 minutes or until smooth.

Lightly oil the bowl and place the kneaded dough in the centre then cover with cling film. Leave to prove (rise) for 1 hour.

After an hour turn out the dough and divide into 2 manageable pieces. Roll out one half to around half a cm thick. Using a 3 inch circular cutter or an upside down glass, cut circular shapes into the rolled dough. Gather up the left over dough, re-roll and cut out more circles. Repeat this with the second half of the dough.

Line up the dough tigella on lightly oiled baking trays and cover with a damp tea towel. Leave to rise for a second time for 30 minutes.

Pre heat oven to 180 degrees

After 30 minutes remove the tea towel and transfer the tigella to the oven and bake for 10 minutes.

Once baked, slice in half and add your favourite fillings. To add a touch of colour, place the tigella in a toastie maker for 30 seconds before adding the filling.
Nutrition
Serving:
1
g
|
Calories:
109
kcal
|
Carbohydrates:
17.7
g
|
Protein:
7.3
g
|
Fat:
1.5
g
|
Saturated Fat:
0.8
g
|
Sodium:
80
mg