AD FEATURE FOR LOVELL HOMES
A mini pizza recipe: perfect for the school holidays and little helping hands. Cook with the kids, make homemade dough and add your own toppings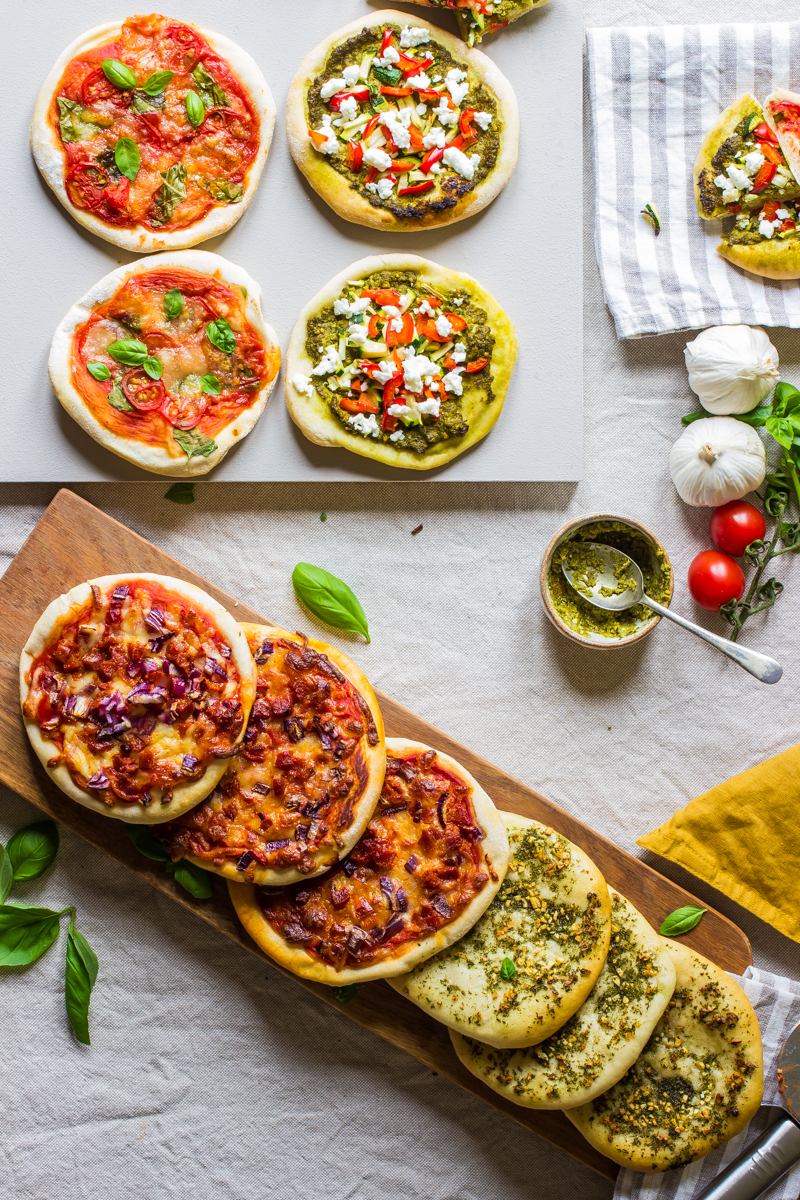 Summer holidays
The summer holidays are here and I've been thinking about a few recipes to help keep the kids entertained and well fed. Whilst I don't profess to be an expert I do know that I loved anything pastry/dough/messy flour related when I was a kid - and so, I felt that a mini pizza recipe with homemade dough would be a great recipe to kick off with. This recipe will also go amazing well with some easy, homemade beetroot hummus and summery BBQ skewers.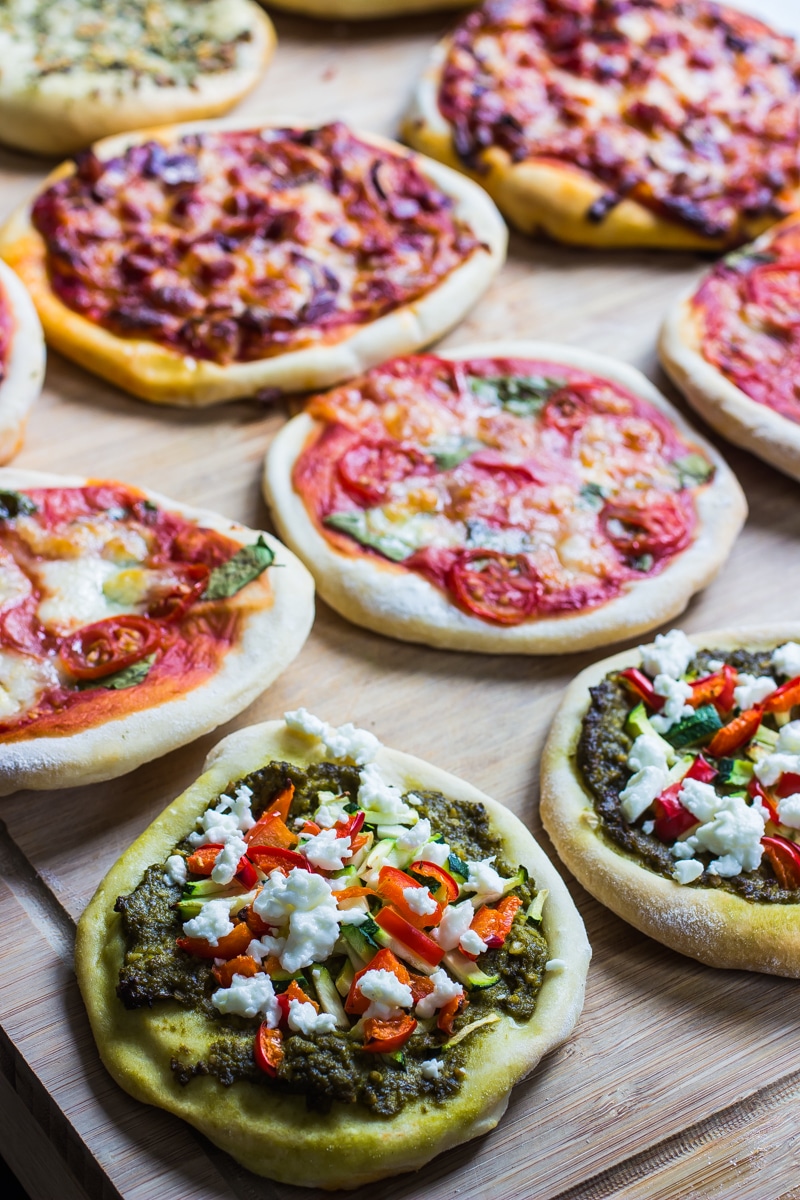 For a kid-friendly, healthy summer dessert why not try making your own ice cream lollies. Or for something not so healthy but great for a summer holiday treat: Dairy milk cookies.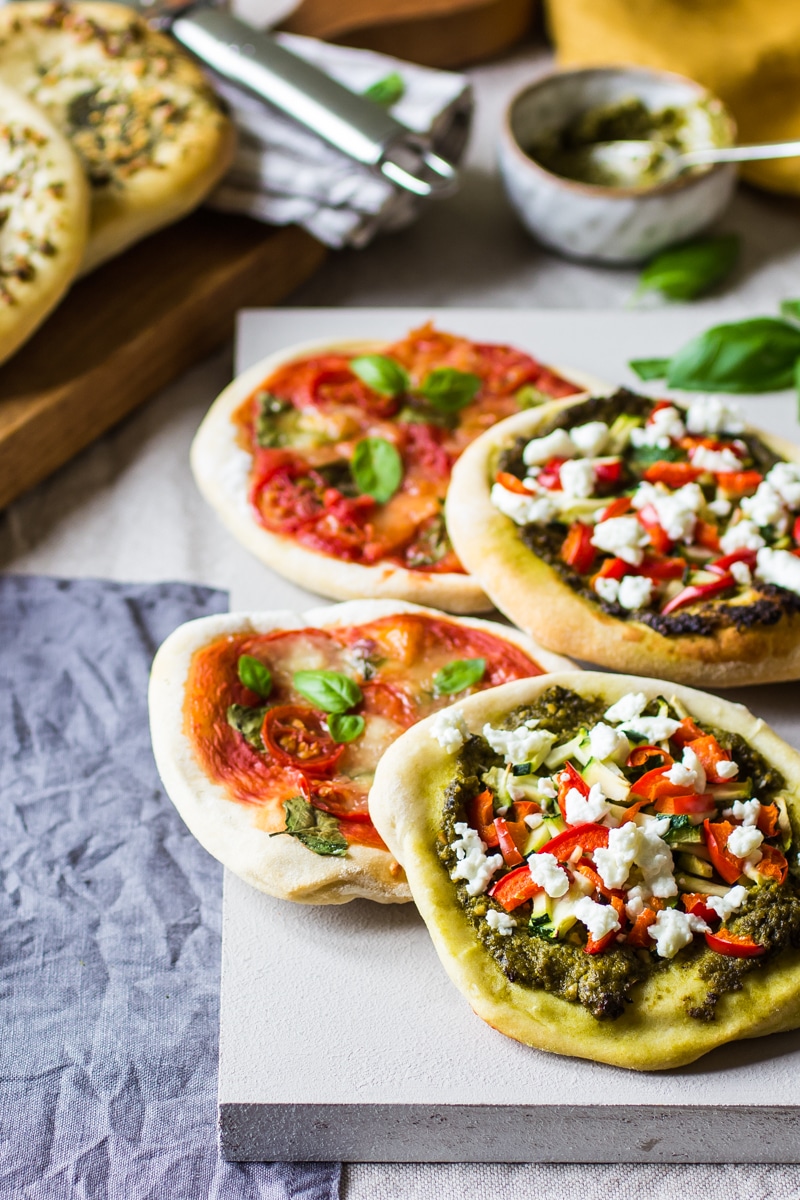 Pizza dough
The dough for this recipe is super, super easy and takes minutes to mix together. Once the dough is formed its left to prove (rise) for an hour. If the dough has been kneaded well for at least 10 minutes then it will always double or maybe even triple in size. During this time the toppings can be prepared ready for your little helpers to decorate their own mini pizzas.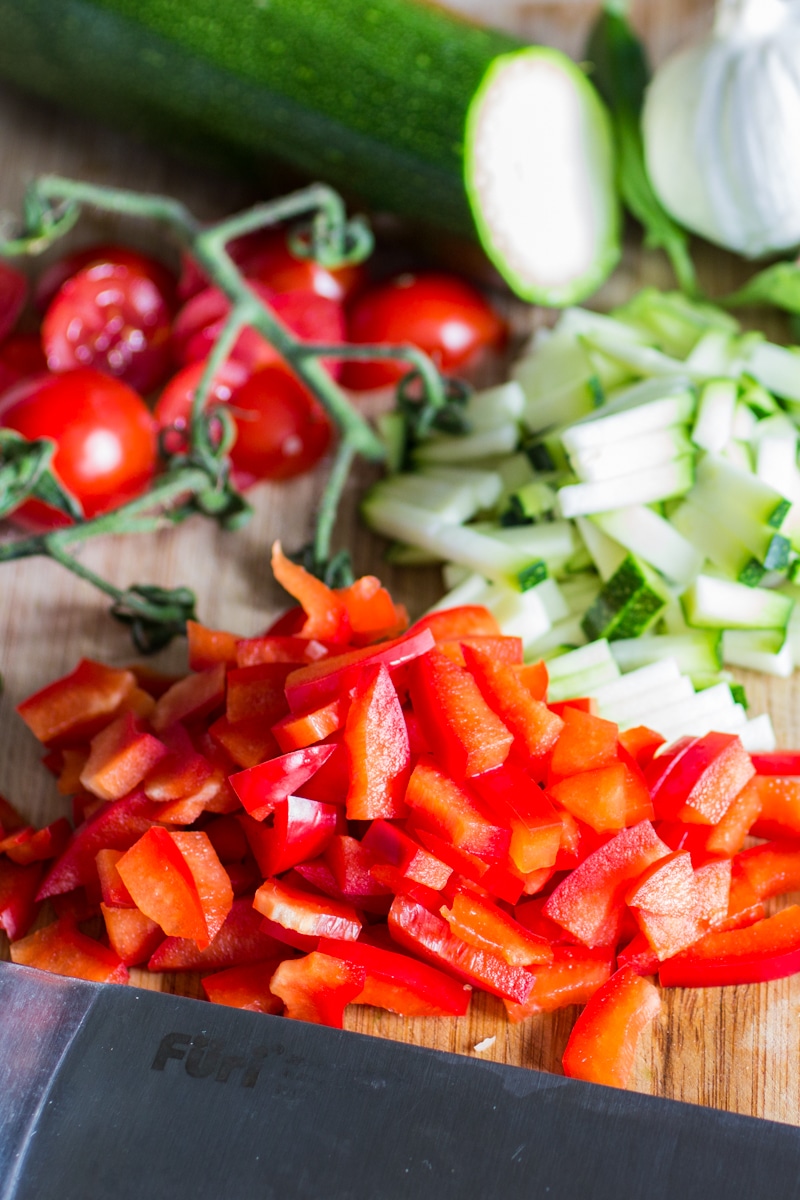 Chopping
Over the last 2 or 3 weeks I've had the opportunity to try out the Furi range of knives. If you're after a good set of knives, read my review of Furi here. A good set of knives really does make for easier, safer and so much more efficient chopping.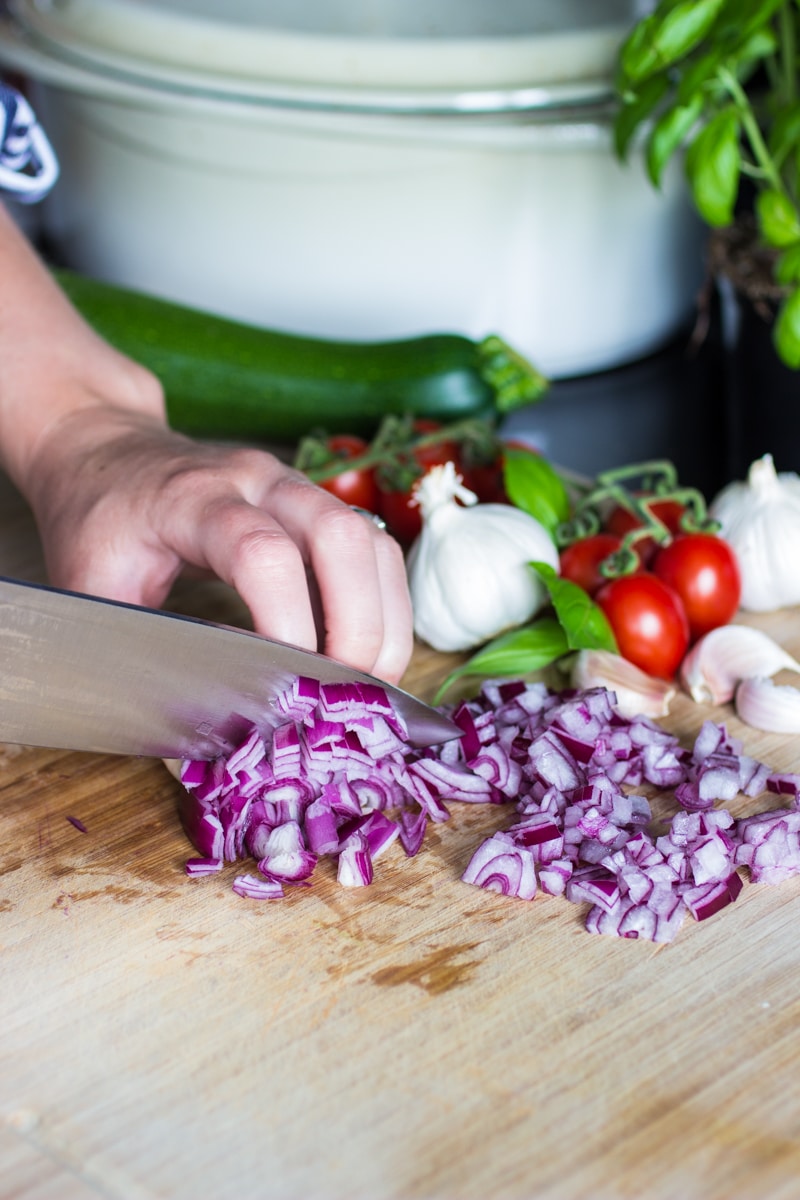 Making mini pizza
Once the toppings are chopped arranged them in little bowls ready to go on the mini pizza bases. Check the dough is well risen then knock out the air and divide into even pieces. The recipe below will allow for 16 mini pizzas. Roll each of the 16 pieces into round balls then use a rolling pin to roll out into thin round bases. Use plenty of extra flour on all sides of the dough and on the rolling pin to prevent sticking. Lay the bases on greaseproof paper before adding the toppings - its less messy and means that you can easily move the topped pizza from worktop to tray.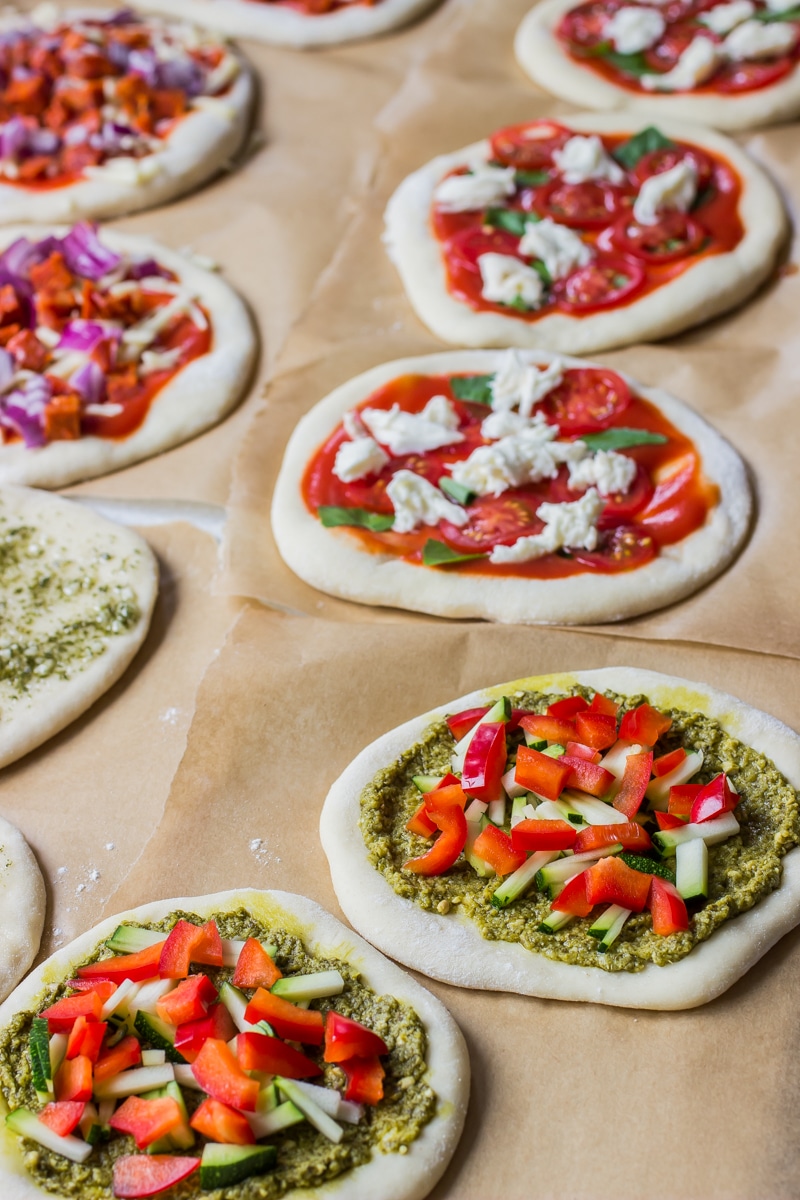 And bake
Once rolled and topped the pizzas just need 10 minutes in a hot oven. Finish off with any extra fresh basil or fresh cheese (parmesan, feta), then serve and enjoy.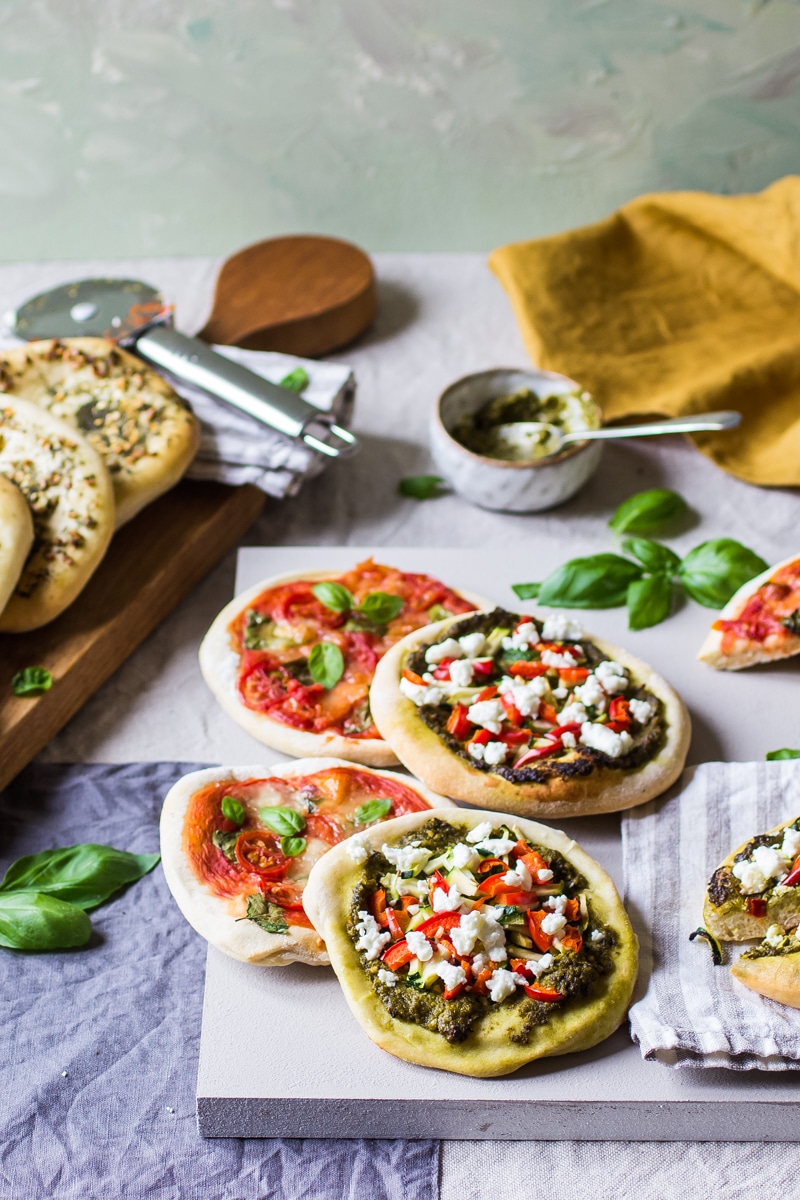 📖 Recipe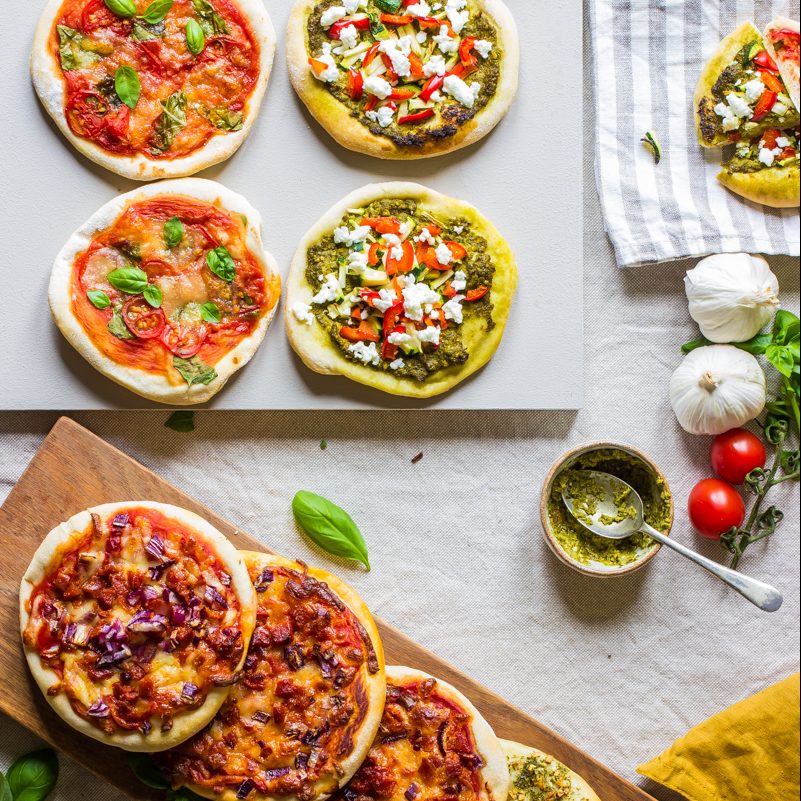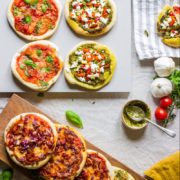 Mini pizza for the school holidays
A mini pizza recipe perfect for the school holidays and little helping hands. Cook with the kids, make homemade dough and add your own toppings.
Ingredients
For the dough:
500

g

strong white bread flour or 00 flour

7

g

sachet of dried yeast

1

teaspoon

white caster sugar

1

teaspoon

crushed sea salt

1

tablespoon

Olive oil

300

ml

of luke warm water

75ml boiling and 225ml cold water

Extra flour for dusting and extra oil for greasing the bowl
For the pizza toppings:
500

g

carton of passata

Your choice of cheeses

fresh mozzarella, grated mozzarella, grated cheddar, feta

Your choice of veggies and meats

red onion, chorizo, sliced baby tomatoes, fresh basil leaves, courgette, red bell pepper
For garlic bread topping:
2

garlic cloves skin removed and crushed

1

tablespoon

Olive oil

1

teaspoon

dried parley
Instructions
To make the dough:
In a large bowl, mix together the flour, dried yeast, caster sugar and sea salt. Make a well in the middle of the flour mixture and pour in the oil.

Prepare the luke warm water by mixing 75ml of boiling water with 225ml of tap water. Check the temperature with you finger tips – it should be slightly warm to the touch. Gradually add the water to the flour mix. Mix the flour with your fingertips in between each addition until all the water is combined to form a dough.

Flour the work surface and turn out the dough, the dough may seem slightly sticky at this point. Knead the dough for 10 minutes until it becomes smooth and no longer sticky. Shape the dough into a ball. Drizzle oil around the mixing bowl to prevent sticking and place the dough ball in the centre of the bowl. Cover with cling film and leave to prove (rise) for 1 hour.

After 1 hour, flour the work surface again, turnout the dough and 'knock back' (remove the air). Shape the dough into a ball again and then divide in half, in half again and then in half 2 further times to create 16 even pieces.

Line 2 or 3 baking trays with baking paper. Use your hands roll each of the 16 pieces of dough into little balls. Flour the work surface again and the dough balls then use a rolling pin to roll out each ball to a thin base. Place each base onto the lined trays. Depending on the size of the trays and how many bases you can fit, you may have to cook the pizzas in batches.
To make the pizzas and garlic bread:
Preheat the oven to 220 degrees C.

Add the passata sauce and a selection of toppings to each of the pizza bases. If making garlic bread mix the crushed garlic, oil and dried parsley in a mug or small bowl then spoon over a plain dough base (alternatively spoon over an unrolled ball of dough to make garlic dough balls).

Place the pizzas/garlic bread/doughballs in the oven and bake for 10 minutes or until golden brown and with the cheese fully melted. Serve and enjoy!
PIN FOR LATER