Sticky and sweet honey glazed prawns, cooked just enough to get a few crispy bits on the outside. This is my new favourite starter and the best way to begin any meal. Sat on a bed of griddled asparagus and courgette strips; the wonderful bright pink of the glazed prawns stands out against the crunchy greens and makes for a really impressive first course if you have friends for dinner. 
Honey glazed prawns
The best thing about these honey glazed prawns is even though it looks impressive, its really quite easy to prepare and cook! Looking for a prawn recipe you can prepare in advance and serve cold? : Cucumber canapes with prawns.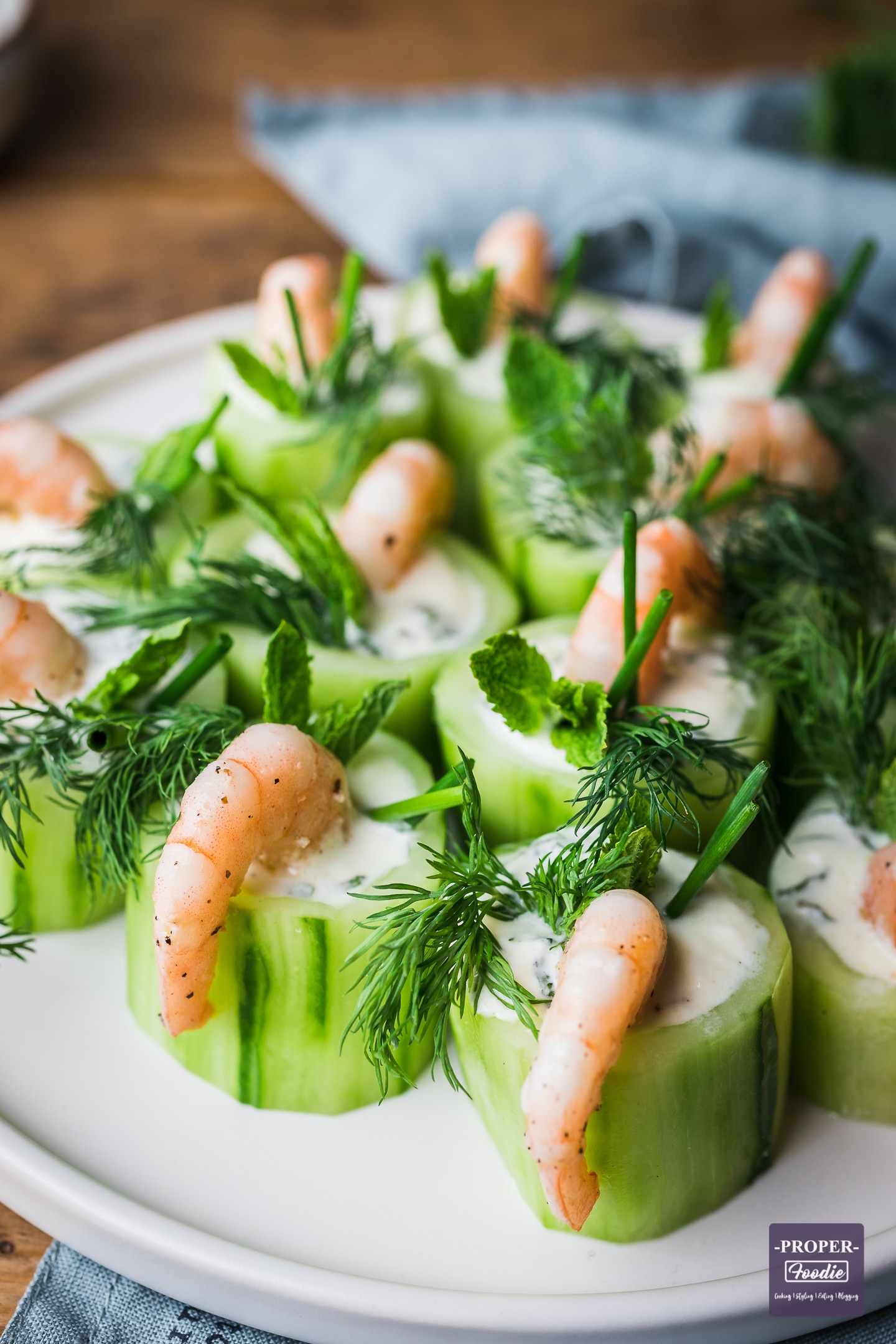 Now that Halloween is over and Bonfire night has been and gone, Christmas seems alarmingly close. So its definitely time I started preparing for the festive season, and of course food is top of my list. A prawn cocktail; although traditional at Christmas, is just not really my thing, particularly on Christmas day. I much prefer my prawns hot and with a bit of honey, rather than cold and coated in a pink sauce.
Don't get me wrong, I have many a fond memory of Christmas days and prawn cocktails at my Grandma's house.
The whole family would be squished around the table on a variety of chairs and we would start our Christmas meal with tiny chilled prawns with Marie Rose sauce, a wedge of lemon and triangles of brown bread and butter. All served in a plastic dish of course – although I'm not quite sure why; maybe to save on the washing up.  However; the prawn cocktail is something I grew to love as I remember when I was really little I refused it completely and just ate an orange whilst I waited patiently for my turkey.
Skewered griddled prawns
So this year I'm getting out my griddle pan, putting my prawns on skewers and frying them in a lovely sweet sauce until sticky.
As these glazed prawns are super quick to cook it doesn't take much time to prepare this dish and the green bed of veggies can be griddled in advanced, so when your ready to serve they just need 5 or 10 minutes in a hot oven before piling onto a plate.
Having a few people round for food?
Well this little dish can be transformed into a full on platter and the little skewers make it really easy for people to help themselves. I swear this is the best festive starter/finger food/appetiser dish ever! Hope you get chance to try it out – let me know if you do. Do you have any other great festive starter ideas? Let me know 🙂
For more ideas for your Christmas Day feast have a look at:
And once Christmas is done and duster heres a couple of ideas for that leftover turkey: Leftover turkey risotto and Mulligatawny soup.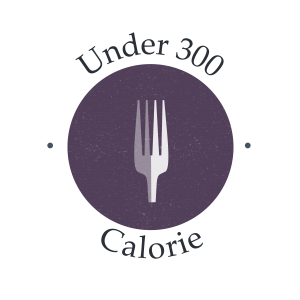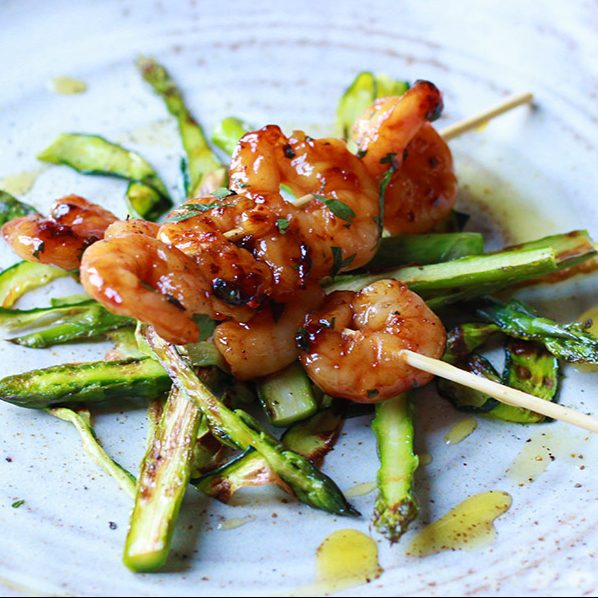 Sticky, Honey Glazed Prawns with Griddled Greens
Sticky, honey glazed prawns with griddle asparagus and courgette ribbons. A tasty alternative to a Christmas prawn cocktail.
Print
Pin
Ingredients
300

g

fresh uncooked king prawns

3

tbsp

olive oil

2

tbsp

honey

1

red chilli seeds removed and finely chopped

1

tbsp

mirin

sweet Japanese rice wine

20

g

parsley chopped

2

courgettes

125

g

asparagus tips

Extra oil and pepper for serving
Instructions
For the vegetables:
First prepare the vegetables by cutting the asparagus in half, length ways and slicing the courgette into ribbons using a peeler. For best results with the courgette; peel along the length and turn the courgette, leaving a strip of green between each peel. Work around the courgette until all sides have been peeled, then go round again until you reach the seeds in the middle - seeds can be discarded.

Place a griddle pan on a high heat. Place the prepared veggies in a bowl and drizzle over 2 of the tablespoons of olive oil. Toss well to fully coat the vegetables.

Lay the vegetables side by side in the hot pan, you may have to do this in batches. Leave the vegetables on one side and press with a spatula to get griddle marks and a slight charring. Flip over after a couple of minutes. Repeat this until you achieve a colour you are happy with.

Place the pan unwashed to one side, ready to reuse for the prawns.

Place cooked vegetables into a seal-able container with kitchen towel at the bottom to prevent any sogginess. The container can be placed in the fridge until ready to serve.
For the prawns
First prepare the prawns by skewering 3 or 4 onto 15cm wooden skewers.

(I could only find skewers twice this length in my local shop, so had to cut them down - watch out for any sharp edges that may need filing).

Prepare the sauce for the prawns by mixing: the remaining table spoon of olive oil with the honey, chopped chilli, mirin rice wine and chopped parsley. Both the sauce and skewered prawns can be placed in seal-able containers in the fridge until you are ready to serve.

Put the griddle pan back on the heat and place in the skewered prawns. Pour over the sauce and cook on each side until the prawns are bright pink and the sauce has become thick and sticky. Left for just the right amount of time the sauce will start to caramelise. Again you may have to cook the prawns in batches depending on how many your making. Cooked prawns can be placed on a tray in low oven to keep warm.

If you think your prawns are cooked but the sauce isn't yet thick or sticky, then remove the prawns and place in a low oven and boil the sauce until its the right consistency. Drizzle the sauce over the prawns before it cools and sets.
To serve
Transfer the chilled, griddled veggies to a baking tray and place in a hot oven for 5 - 10 minutes or until they start to sizzle. (Veggies can be in the oven whilst you are cooking the prawns).

Divide the hot vegetables amongst the serving plates and pile in the middle. Or serve on one large platter.

Arrange the griddled prawn skewers on top of the bed of vegetables and finish off with a drizzle of oil and grind of black pepper..
Nutrition
Serving:
182
g
|
Calories:
175.8
kcal
|
Carbohydrates:
6.4
g
|
Protein:
15.2
g
|
Fat:
10
g
|
Saturated Fat:
1.5
g