Little glasses of tiramisu, filled with layers of whipped mascarpone cream sandwiched between coffee and Tia Maria infused sponge. We first made this irresistible Italian dessert at Torciano Winery whilst on our Italian Honeymoon in Tuscany.

Tenute Torciano Winery, San Gimignano
The recipe for this wonderful dessert is curtesy of a chef who works in the kitchens of Tenuta Torciano; a little winery in the Tuscan hills of Italy. We visited Torciano whilst on our Italian honeymoon after our incredible Italian wedding in Verona. We had arranged our visit a few weeks earlier, when we had discovered that they ran several tours and workshops. - Including wine tasting and truffle hunting!!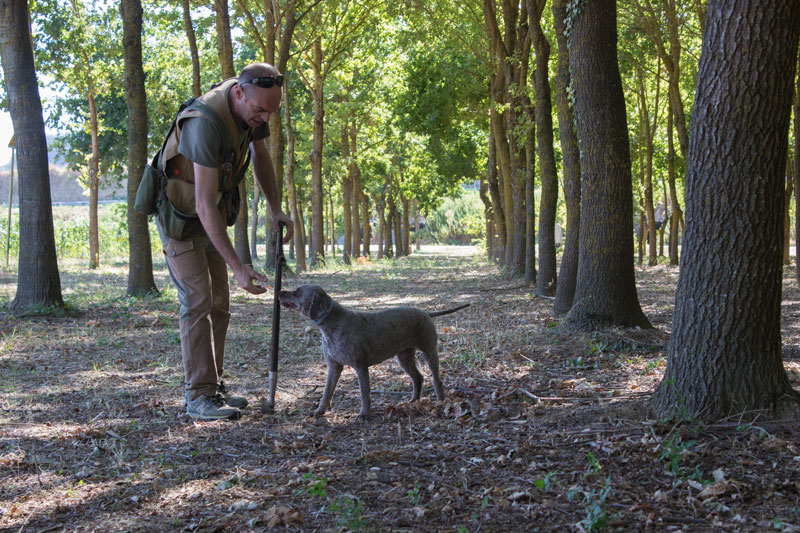 Truffle hunting and wine tasting
We booked onto a full afternoon of truffle hunting, cooking, eating and wine tasting. At 165 euros each I had high expectations. However, whatever I had thought before arriving at Torciano, it was nothing compared to the fabulous experience that awaited us.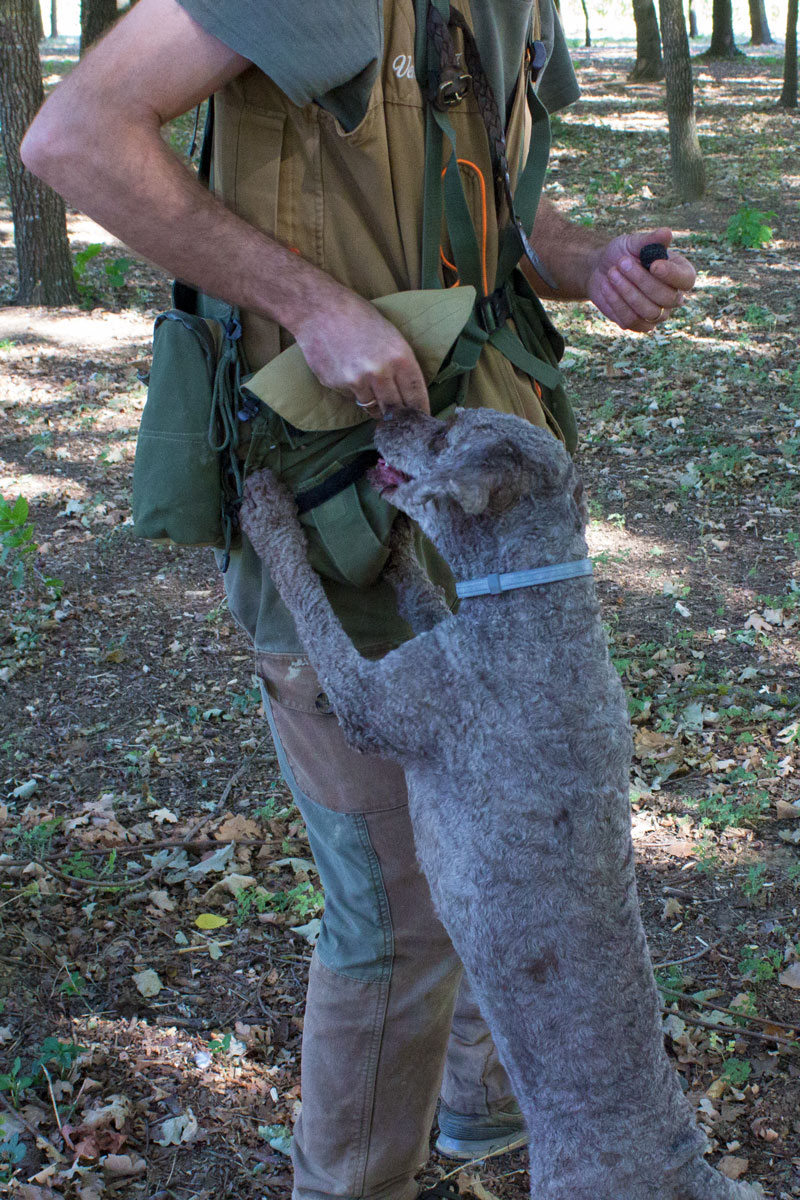 From hunting for truffles with a fully trained truffle dog to cooking fresh pasta and making tiramisu in the kitchens. - It was everything we had hoped for and more.
The wine tasting was the cherry on the cake. Eleven different wines were on offer and each one was carefully explained to us by our own personal sommelier. We also had a 4 course meal along with our wines, 2 of the courses being made by our own fair hand.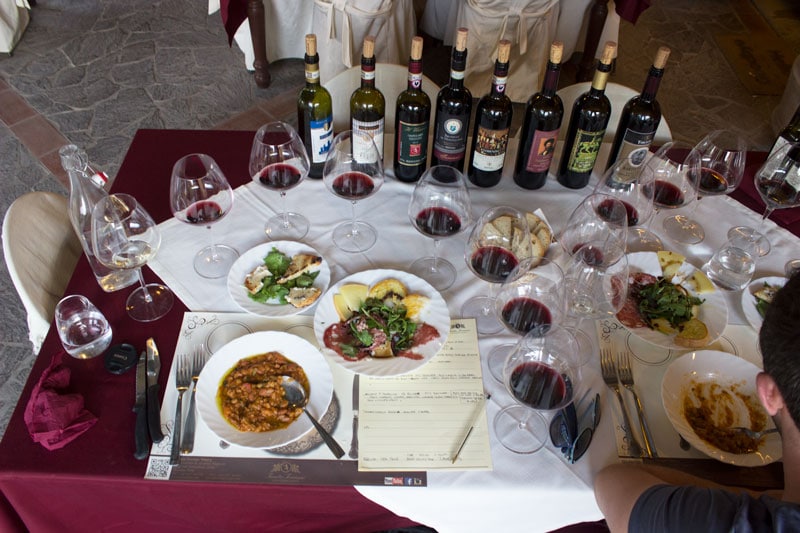 We had such an incredible time at Torciano and  if you are ever in the area I highly recommend that you stop by!! You can find out about the tours and workshops that they offer here.
Find out about the rest of our honeymoon in San Gimignano and Bologna.
Recreating tiramisu at home
So of course, once we were back home, one of the first things on the recipe menu was tiramisu. The recipe the chef at Torciano gave us was so good that I haven't really changed it. The only slight difference is the addition of some lovely Tia Maria 🙂
Tiramisu
Yes its delightfully creamy and filled with delicious layers of light sponge, but as with any traditional tiramisu, its laden with lots of coffee. And just to spice it up a bit, I've even thrown in a little helping of coffee liqueur (Tia Maria).
I'll warn you now - this dessert is so good that I just want to sit and eat as much as I can, all day, everyday.
A traditional tiramisu is made with egg. The eggs are split and whisked separately before they are carefully folded back together with the addition of mascarpone. Although it does involve a lot of whisking it really is quite simple to make and to put together.
Once made, pop in the fridge and try your best not to take a spoonful every time you pass by 🙂
Buon appetito!
The Best Tiramisu with a Tia Maria twist
Little glasses of tiramisu, filled with layers of whipped mascarpone cream sandwiched between coffee and Tia Maria infused sponge. This irresistible Italian dessert is so easy to put together and its the perfect 'make and refrigerate' dinner-party sweet treat.
Ingredients
2

Egg yolks

2

tbsp

sugar

2

egg whites

250

g

Mascarpone

150

ml

Coffee

100

ml

Tia Maria

12

sponge fingers

1

Cadburys flake
Equipment
Whisk and mixing bowls

2

small glasses or little dessert dishes
Instructions
In a large bowl whisk together the egg yolks and sugar. Whisk for 1-2 minutes or until the mixture turns to a pale yellow colour. Add the mascarpone and stir together with a spoon until all combined. Place to one side.

In a separate large bowl whisk the egg whites for a good 5 minutes until soft peaks form.

Carefully add the egg white to the mascarpone mix and fold in gently. And then set to one side.

Pour the coffee and Tia Maria into a shallow bowl and stir.

Place 4 sponge fingers into the coffee mix and allow to soak for 10-15 seconds. Position the soaked sponge in the bottom of your glasses or dessert dishes. If necessary, break the sponge in half for a better fit. Spoon a layer of the mascarpone mix over the sponge. Then repeat the soaking of sponge fingers and layer on top of the mascarpone. Continue to layer, fishing off with a final layer of mascarpone and a sprinkling of crumbled flake.

Keep in the fridge until you are ready to serve.
Nutrition
Serving:
370
g
|
Calories:
1004
kcal
|
Carbohydrates:
71.5
g
|
Protein:
17.2
g
|
Fat:
65.4
g
|
Saturated Fat:
40.8
g
|
Polyunsaturated Fat:
3.4
g
|
Monounsaturated Fat:
17.7
g
|
Fiber:
0.2
g