Thai red curry with juicy chunks of chicken in a creamy, coconut milk and red paste sauce. An authentic Thai recipe, which is family friendly and easy to make at home in under 30 minutes.
Thai Curry
I simply love Thai curries. If theres a choice between Indian curry like Chicken tikka masala curry or Thai curry, for me its always Thai. Full of delicious, creamy flavours, healthy veggies and aromatic fresh herbs the Thai curry wins hands down. If its not a Thai red I'm making then its got to be a Thai green curry with homemade Thai green paste or for something with a bit less spice a Massaman curry with homemade Massaman curry paste. For more recipe ideas for a cosy night in have a look at my romantic dinner recipes post.

Ingredients in Thai red curry
For a Thai curry that ticks all the boxes the main ingredients I like to use include:
Galangal (Kha) – this is Thai ginger and is now available as a jarred paste in supermarkets
Lemongrass (Ta krai) – The lemongrass stem is used in Thai cooking and is usually added into the paste. Both fresh and jarred lemongrass can be found in UK supermarkets.
Kaffir lime (Makrut) – again this ingredient is usually combined into the paste, but can be added to the curry itself. Traditional recipes use the kaffir lime peel but in the UK its easier to source dried or jarred Kaffir leaves.
Turmeric (Kha min) – very occasionally I come across fresh turmeric in my local farm shop! but for the most part I use ground turmeric.
Red curry paste
I have an obsession with homemade curry pastes. It began with a gorgeous tikka masala curry paste for my curry recipes collection and then graduated to an authentic Thai green paste; a recipe which came from a Thai cookery school when Ben and I were in Northern Thailand. After this I just had to carry on and of course the next logical step was a Thai red curry paste recipe. The joy of a Thai red curry paste is its versatility. Once you have a base of Thai red paste not only can you use it to make a delicious Thai red curry but you can also use it to make:
Thai yellow paste and Thai yellow curry
Jungle curry
Panang curry.
Thai red curry paste is also freezable, so I now have a freezer drawer full of little pots of Thai red red paste. Any time I want to make a curry, I just pop a frozen portion of paste into the microwave and its ready to use in a couple of minutes.
What is red curry paste made of?
Fresh red chillies
Shallots
Garlic paste
Thai galangal (ginger)
Lemongrass
Kaffir lime leaves
Fish sauce
Ground coriander and turmeric
The red colour of this paste recipe predominantly comes from the larger red chillies. As such, it tends to be milder than green curry paste, which traditionally uses the smaller green finger chillies. Although, I use the larger green chillies in my own Thai green paste – just to keep the heat down. The smaller green chillies are also used in Indian cooking and are particularly good in drier dishes like biryani.
Vegetables in Thai red curry
I love to throw a couple of veggies into my curries, it creates a bit of interest and flavour as well as adding in some of those all important vitamins and minerals. Bell pepper is always a winner in any curry and I simply love the hearty and slightly bitter flavour of courgette, particularly against the creamy background of a coconut curry. In this recipe I sliced, seasoned and roasted the courgette before mixing into the curry. This intensifies the flavour and also gets rid of any excess water in the courgette, which would have otherwise seeped into the curry sauce and made it thinner. Courgette is also a great option if you're cooking a vegetarian option due to its meaty texture and earthy flavour. Lentil and chickpeas are also a great choice for boosting the protein in a vegetarian curry.
How to make Thai red curry (Step-By-Step Guide)
In a large pan stir fry garlic, shallots, fresh ginger and chicken. When sealed all over transfer to a bowl and set to one side
Place the same pan back on the heat and add Thai red paste (

homemade paste

or from a jar).
Next add a tin of coconut milk to the paste and stir well. To thicken, add 1 tbsp flour mixed with a little water.
Add chopped bell pepper.
Return the sealed chicken and shallots to the pan and stir in well.
Season with palm sugar, fish sauce and lime juice
Mix in roasted courgettes (optional)
Top with fresh coriander and finely sliced red chilli
How can I thicken a curry?
Firstly, make sure you use full fat coconut milk in the recipe, the reduced fat versions are more watery and so will ultimately thin out the curry sauce. Coconut milk can also lose its consistency when boiled rapidly over a prolonged period. So even though reducing a sauce does thicken it, rapidly boiling the curry in this instance will not help. When making this recipe, ensure that the the finished curry is heated gently until just boiling before serving. In general Thai curries do tend to be quite watery, so don't worry if yours turns out this way. However, if you prefer it to be thicker there are a few things you can do:
Add full fat yogurt, but be aware that this will reduce the spiciness of the dish, so you may need to add more chillies at the same time. Only add yogurt right at the end of cooking – too much heat and the yogurt will curdle. Take the Thai red off the heat and stir in enough yogurt to reach your desired consistency.
Instead of serving rice at the side, mix it directly into your curry whilst still in the pan and then serve.
If adding vegetable that release water during cooking (e.g. courgettes, mushrooms) roast these in the oven first and then mix into the finished curry.
Add flour to the curry – this is the method I have used for the recipe below. To avoid flour lumps forming I usually mix 1 tbsp of flour with a bit of water to form a paste. Then add the flour paste to the curry and mix well. For best results add the flour paste before the curry is heated up too much, then stir continually until the sauce thickens and the flour is 'cooked out'.
What can I use to replace coconut milk?
The best replacement for coconut milk in terms of consistency and flavour is cream. This can be a little heavy so can also use yogurt or milk. If using milk I would recommend adding flour as well, as described above, to help keep the sauce thick.
Can Thai curry be frozen?
Yes Thai curry can be cooled, transferred to a container (within 1 hour) and then refrigerated or frozen. This curry will keep well in the fridge for 2 days or in the freezer for up to 3 months. When reheating, slowly bring to a gentle simmer (try not to rapidly boil) then make sure the dish is fully heated the whole way through and piping hot.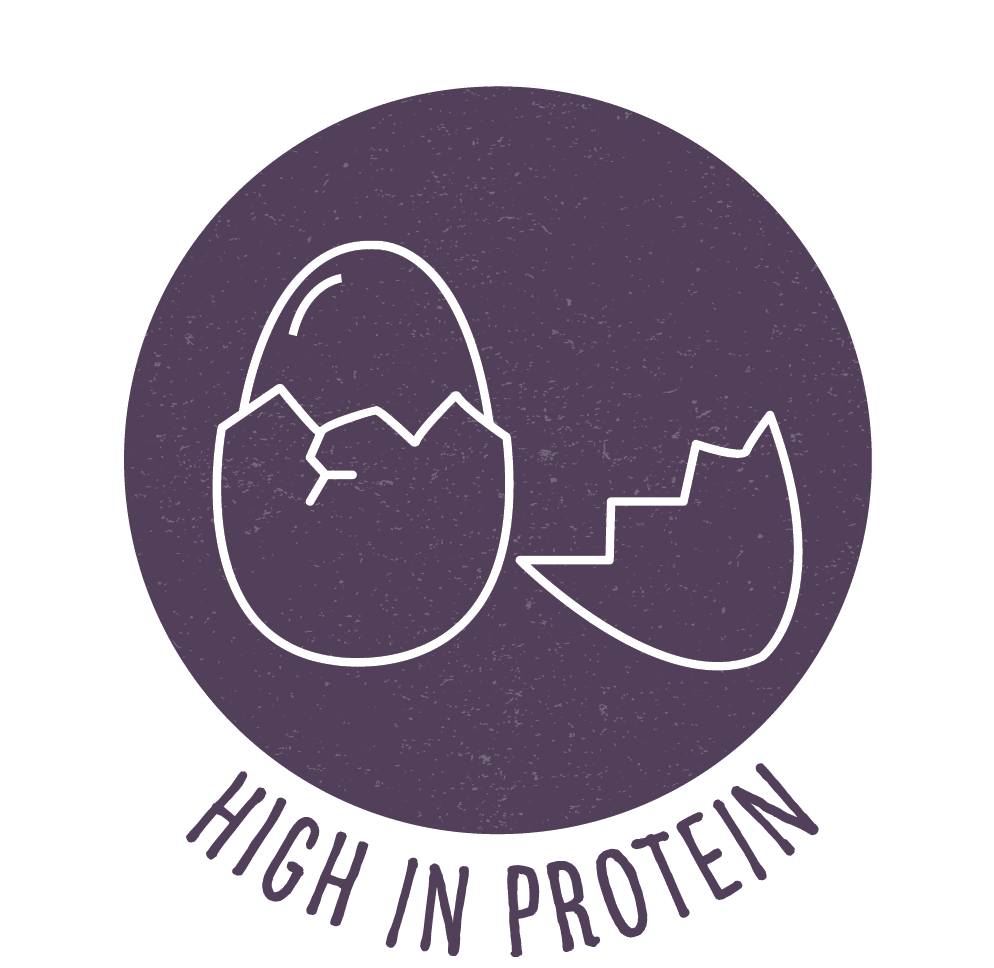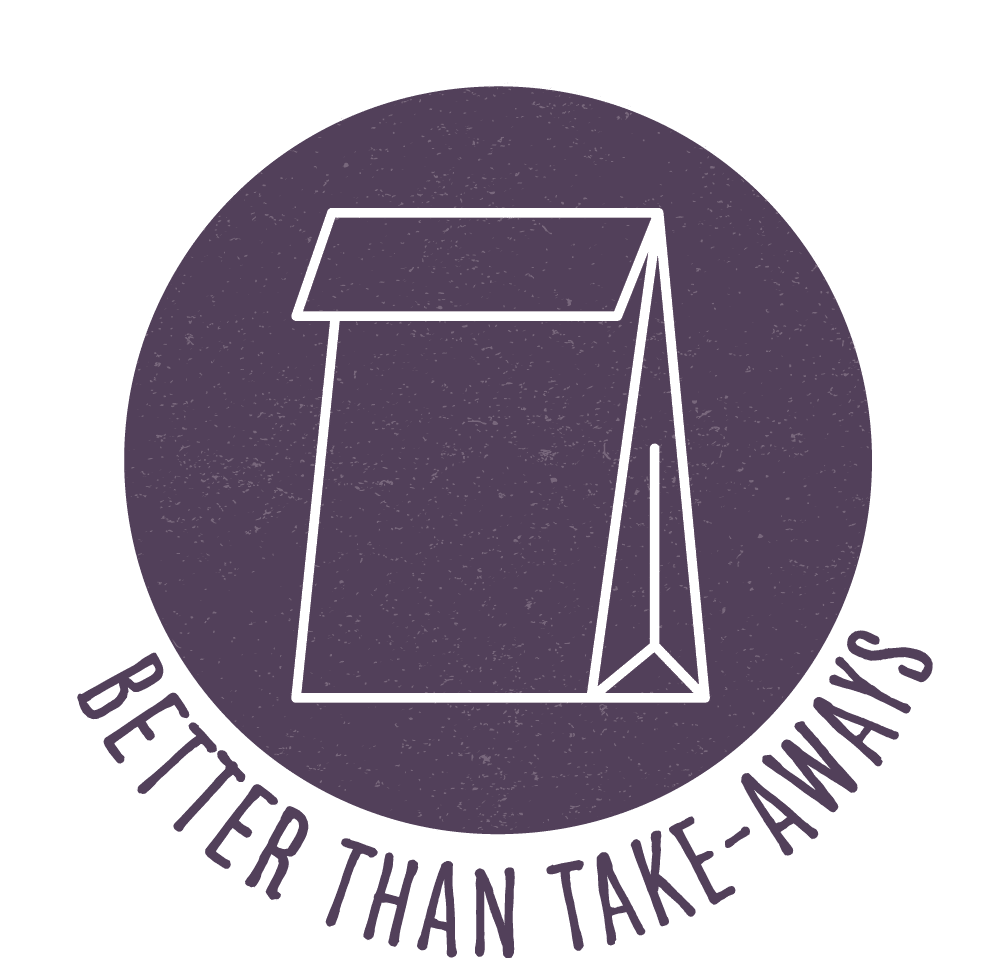 Thai red curry (+Recipe Video)
Thai red curry with juicy chunks of chicken in a creamy, coconut milk and red paste sauce. An authentic Thai recipe, which is family friendly and easy to make at home in under 30 minutes.
Print
Pin
Ingredients
200

g

courgette cut into circles

1/2 cm thick

1/2

tbsp

oil for courgettes

Salt to season courgettes

150

g

sliced shallots

1

clove

finely chopped or minced garlic

Small piece of finely chopped fresh ginger

2

chicken breast cut into bite sized chunks

260g

2 1/2

tbsp

red curry paste - homemade or from a jar

400

ml

tin of full fat coconut milk

2

medium red bell peppers roughly chopped

220g

1

tbsp

plain flour mixed with a bit of cold water to form a paste

Splash of fish sauce

2

tsp

palm sugar

1/2

juice of a lime
Toppings
Freshly sliced red chillies

Fresh basil leaves

Fresh coriander leaves
Instructions
Start by preparing the courgettes. Pre heat the oven to 180 degrees C. Slice the courgette into 1/4 cm thick circles and place on a baking tray. Drizzle with oil and sprinkle with salt then bake in the centre of the oven for 20 minutes or until golden brown. Set to one side to cool.

Next prepare the curry. Place a large, shallow pan on a medium heat. Add half tbsp oil and the chopped garlic to the pan. Fry the garlic for 10-20 seconds to allow the flavour to be released. Next add the slice shallots and ginger and continue to cook until soft. Add the chicken to the pan and stir fry with the shallots until sealed all over. Transfer the chicken and shallots to a bowl and set to one side.

Return the pan to the heat. Add 2 1/2 to 3 tbsp of red curry paste (homemade or from a jar) and briefly cook for 30 seconds to allow the flavours to be released. Next add the whole tin of coconut milk and mix well with the paste. Whilst the coconut milk is still relatively cool add the chopped bell pepper and then pour in the flour paste. Stir continually whilst the liquid heats up and gradually thickens.

Once thickened return the shallot and chicken to the pan and stir in to the coconut and red paste sauce. Add a splash of fish sauce and 2 tsp of palm sugar to season.

Before a final blast of heat transfer the roasted courgettes to the pan and stir in.

Allow the pan to gently heat to a slight boil, squeeze over some lime juice and then remove from the heat,

Serve with your choice of rice or naan bread (or both) and top with freshly sliced chillies, fresh basil leaves and fresh coriander (optional).
Nutrition
Serving:
645
g
|
Calories:
602.5
kcal
|
Carbohydrates:
27.9
g
|
Protein:
37.2
g
|
Fat:
37.9
g
|
Saturated Fat:
27.4
g
|
Polyunsaturated Fat:
0.9
g
|
Monounsaturated Fat:
2.8
g
|
Sodium:
480
mg
|
Sugar:
19.5
g