A simple and authentic guacamole recipe with creamy avocado, perfect for spreading on your tacos or for dunking in tortillas. Easy to put together in just 5 minutes and a squeeze of lime helps keeps this lovely Mexican dip nice and fresh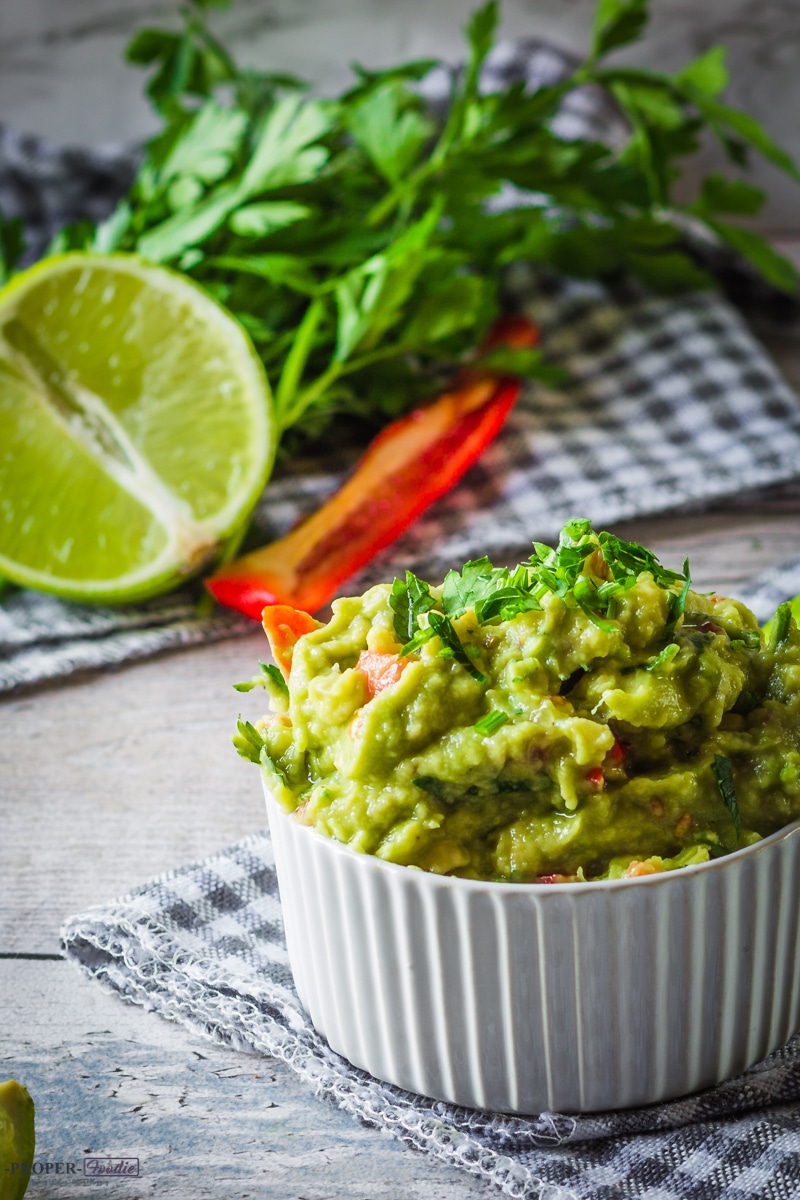 Simple guacamole recipe
Homemade guacamole is a really easy and tasty dip made with avocado, chillies and lime juice. Perfect for nibbles at get togethers and partys along with other tasty dips such as beetroot hummus, celery, apple and walnut pesto or roasted red pepper dip.  It takes just 5 minute to make this guacamole recipe and its so much better than a shop bought version. Surprisingly, shop bought guacamole tends to include cream, but as avocado has quite a creamy texture already I find its not necessary to add any cream. So lets get to making a homemade, healthy guacamole recipe. For a proper Mexican guacamole recipe I always add chopped chilli, cubed tomato, lime juice and fresh coriander.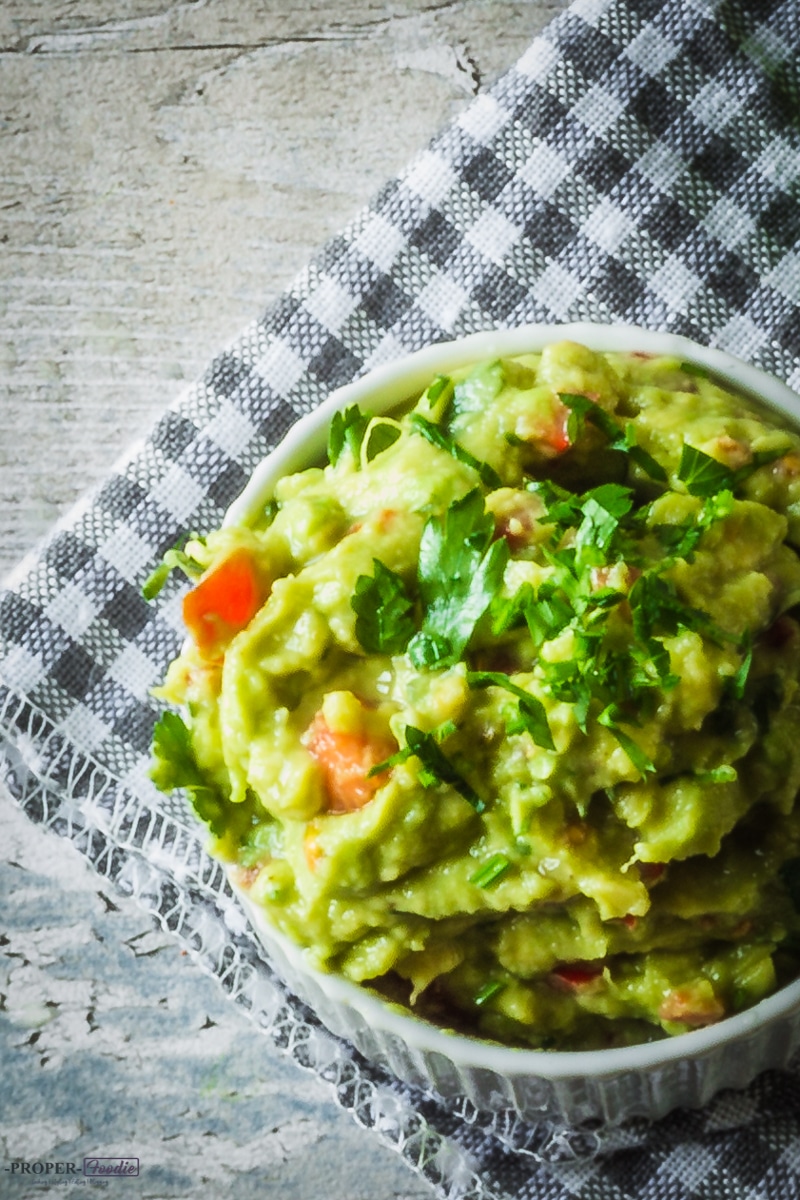 What is guacamole made of?
Avocado flesh
Lime juice
Fresh red chilli
Cubed and deseeded tomatoes
freshly chopped coriander
Pinch of salt to taste
The main ingredient in a simple guacamole recipe is of course avocado, which is what gives guacamole its recognisable light green colour and creamy texture. The other usual ingredients in a guacamole are tomatoes, lime juice, salt and coriander. Fresh chilli can also be added for a spicy guacamole recipe. A little bit of chopping is required and of course the avocado needs to be cut, de-stoned and the skin removed. For this simple guacamole recipe I tend to mash the avocado flesh with a fork whilst its still in its skin. This just needs the avocado to be cut in half and the stone removed, then mash each half. This is so simple to do and means much less mess.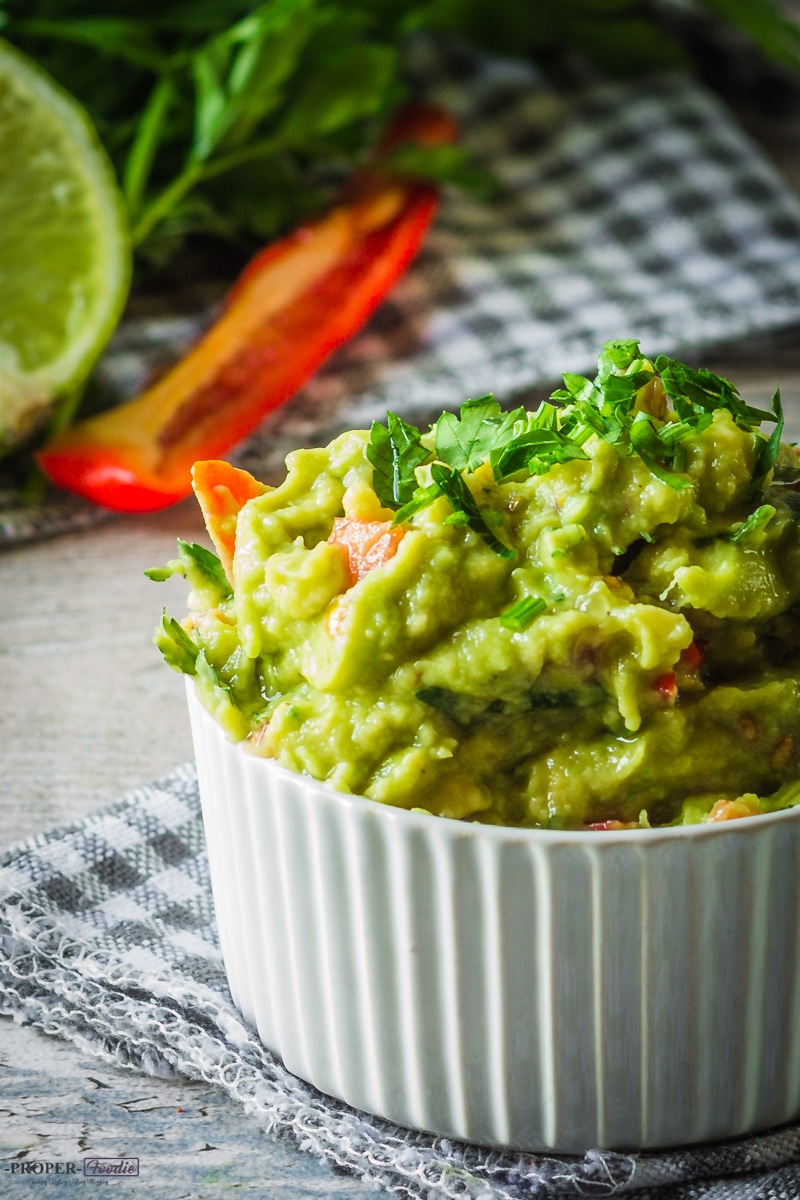 Can you eat guacamole by itself?
Guacamole is usually used as a dip or topping and not usually eaten on its own. However, whole avocado can often be eaten by itself or in a salad.
How do you make guacamole? (Step-by-Step Guide)
Start by cutting the avocado in half. Move the knife around the stone and then twist the two halves apart with your hands
To remove the avocado stone carefully hit the stone with the blade of the knife then twist and pull out.
With the skin still on, use a fork to mash up the avocado flesh. The avocado skin acts as a sort of bowl. Then scoop the mashed flesh out and into a bowl.
Immediately squeeze lime juice over the flesh to prevent it from going brown.
Next add the chopped chilli, cubed tomatoes and most of the chopped coriander to the avocado and mix well. Transfer to a serving bowl and top with the remaining coriander or fresh parsley if you prefer.
Serving suggestion: serve with crisps and dips, chicken tacos, fajita chicken salad or on top of a smokey chilli con carne.
Can you make guacamole in advance?
Yes guacamole can be made in advance; up to a maximum of 2 days before you will need it. The tricky part is making sure the dip doesn't go brown. I have found the best way to keep guacamole fresh and green is to add the juice of 1 lime for every avocado used. Mix the juice directly into the dip and then place the dip in the fridge in a sealed container or dish wrapped well with cling film. A few more tips and tricks with avocados can be found here.
Do avocado pits keep guacamole from going brown?
No the avocado pit or stone has no use in stopping guacamole from going brown. - so don't be tempted to pop a stone in the middle of your dip - it really won't do anything. In my experience the lime juice and a sealed container method is the best.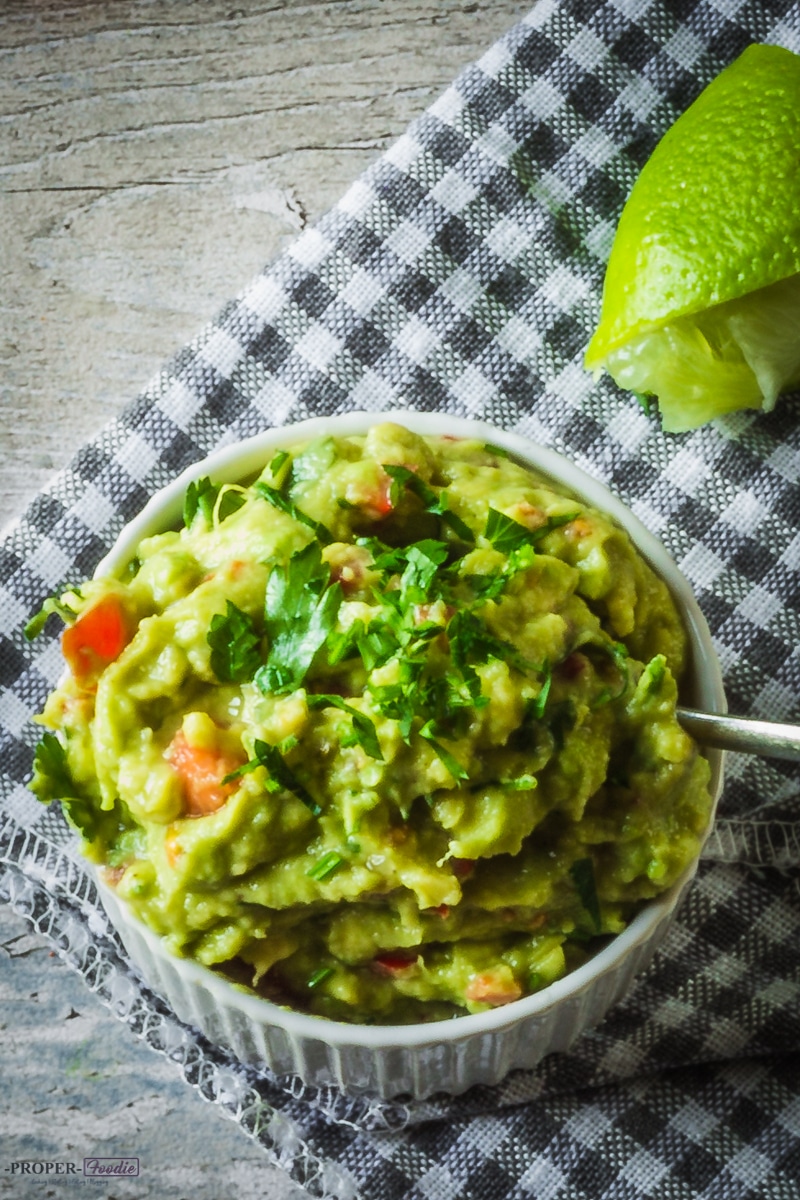 Is guacamole vegan?
Yes, when made with just avocado, tomato and chilli, guacamole is suitable for vegans. This simple guacamole recipe and homemade recipes in general are all vegan. However, watch out for shop bought varieties which tend to have cream added to guacamole!!!
Is guacamole dip fattening?
If consumed in huge quantities, yes guacamole is fattening. The fat in guacamole is from the avocado, which is mainly good fats. So half an avocado everyday is a great way to maintain a healthy balanced diet and get in some of those healthy fatty acids. However, the calories and fat are high in avocados so over doing the guacamole isn't advised.
Avocado recipes
For more ideas on how to use avocados have a look at my easy avocado recipes post. Or why not make some paprika chicken wraps, which are great with guacamole added. If you fancy a guacamole dip with a twist why not try pumpkin guacamole?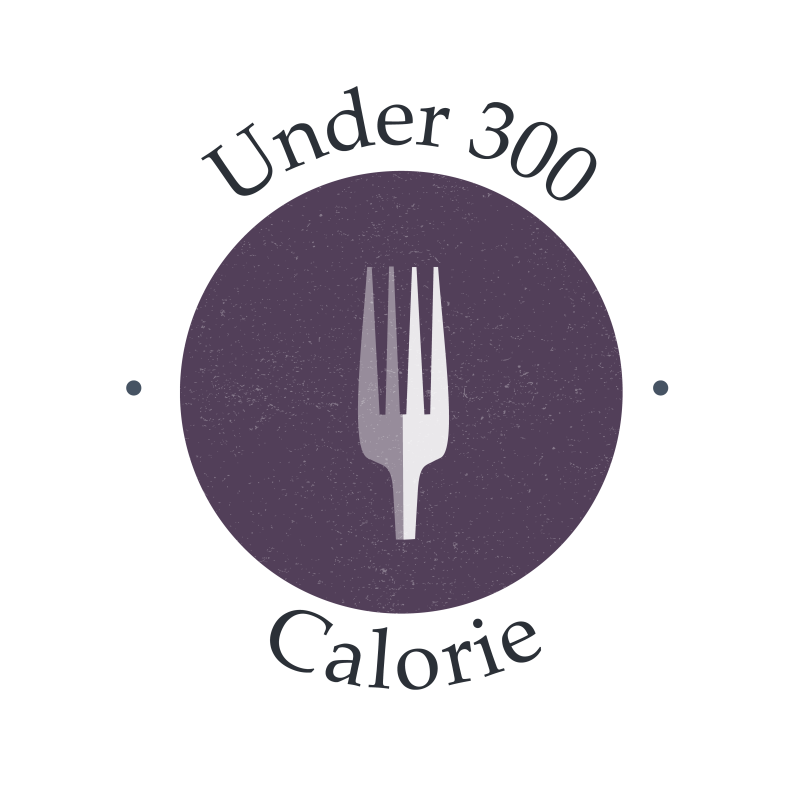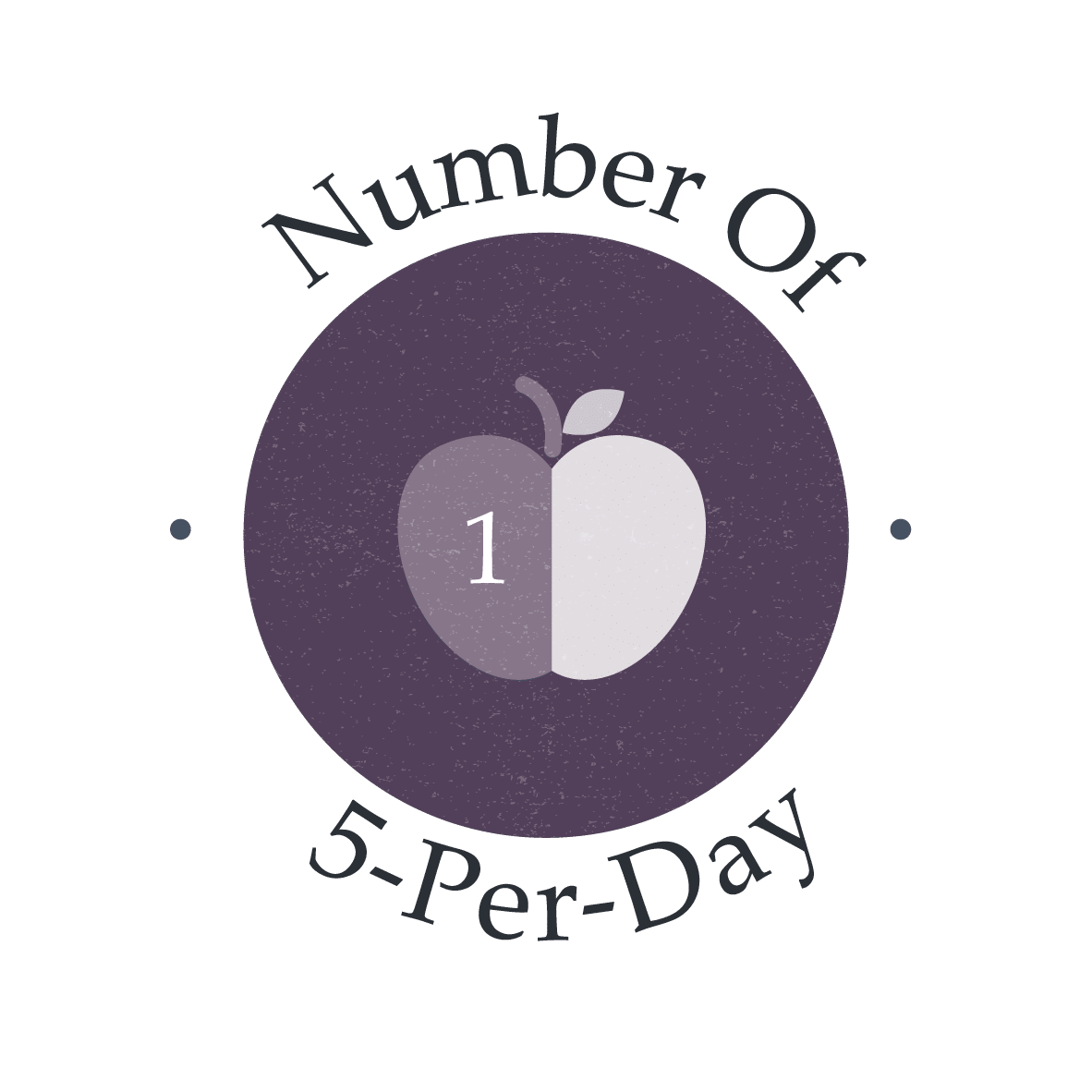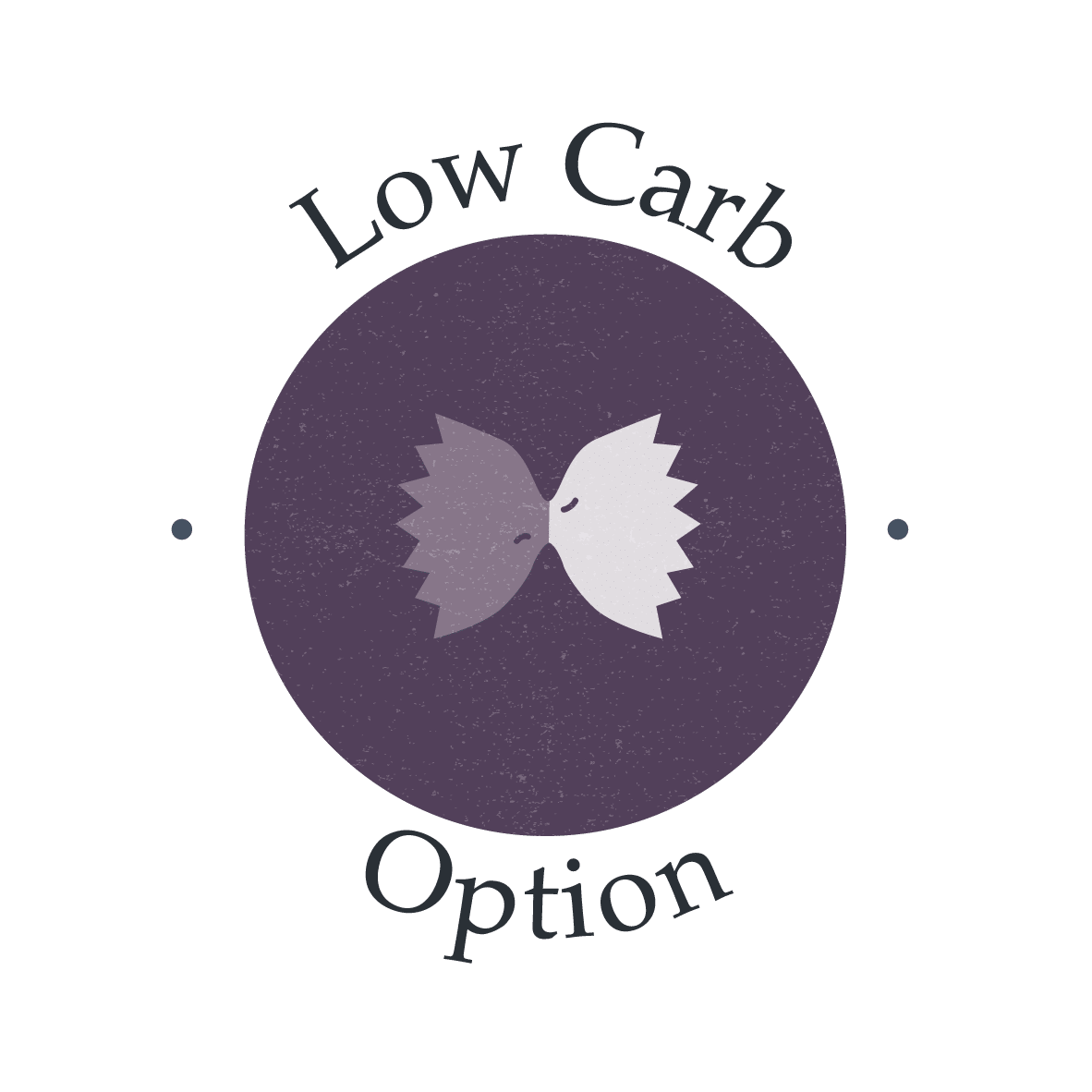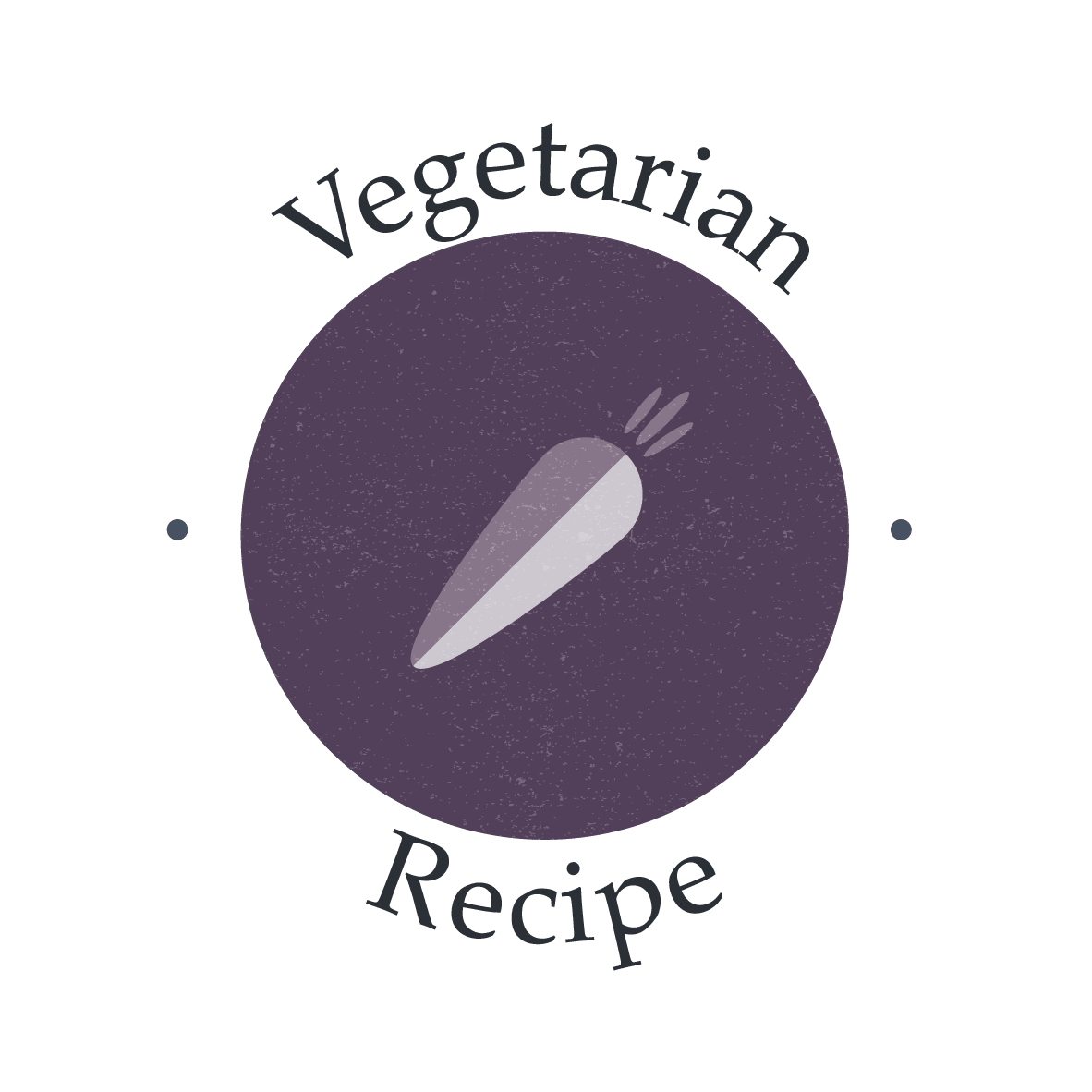 📖 Recipe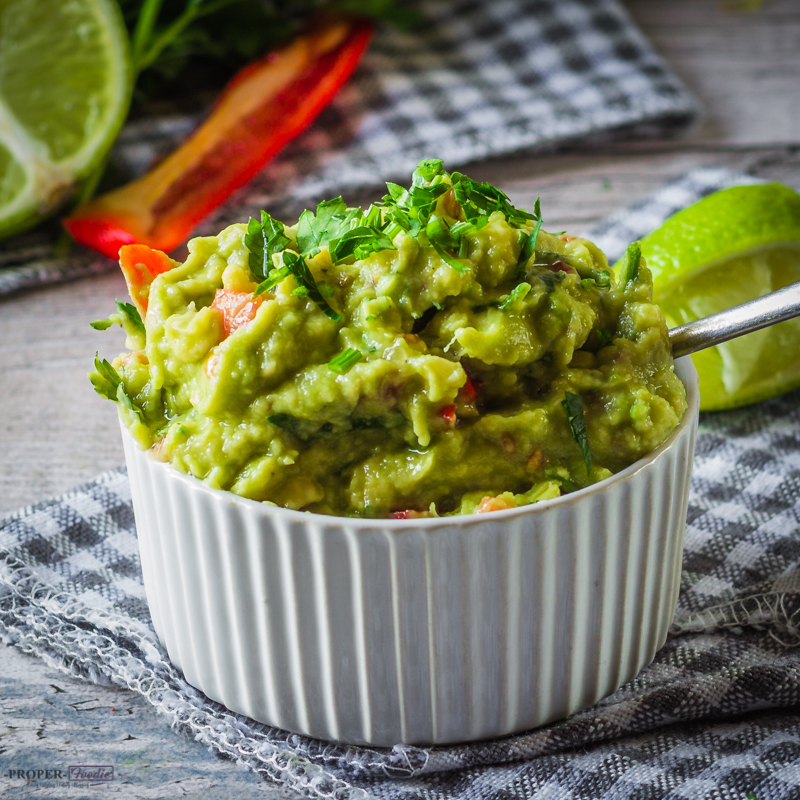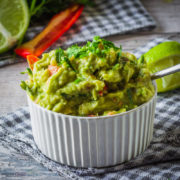 Simple Guacamole Recipe
A simple and authentic guacamole recipe with creamy avocado, perfect for spreading on your tacos or for dunking in tortillas. Easy to put together in just 5 minutes and a squeeze of lime helps keeps this lovely Mexican dip nice and fresh
Ingredients
1

large avocado

(120g flesh)

1

Juice of a lime

½

fresh red chilli

(7g finely chopped)

2

baby tomatoes

(35g diced small)

Handful of fresh coriander

(roughly chopped)
Instructions
Half the avocado by slicing the knife into the fruit and move around the stone. Then twist each half in opposite directions and pull apart.

To remove the stone carefully hit the blade of the knife into the stone, then twist and pull.

Leave the avocado flesh in the skin and use a fork to carefully mash the flesh and then scoop out.

Add the lime juice to the avocado and mix well. (Lime helps to prevent browning). Then add the chopped chilli, diced tomato and most of the coriander. Mix together well then transfer to a serving bowl and sprinkle over any remaining parsley.
Nutrition
Serving:
81
g
|
Calories:
118.8
kcal
|
Carbohydrates:
1.9
g
|
Protein:
1.4
g
|
Fat:
11.8
g
|
Saturated Fat:
2.5
g
|
Polyunsaturated Fat:
1.4
g
|
Monounsaturated Fat:
7.3
g
|
Sugar:
1.1
g